1. Terrorists Kill Five Policemen and Two Bank Officials During a Loot In J&K's Kulgam District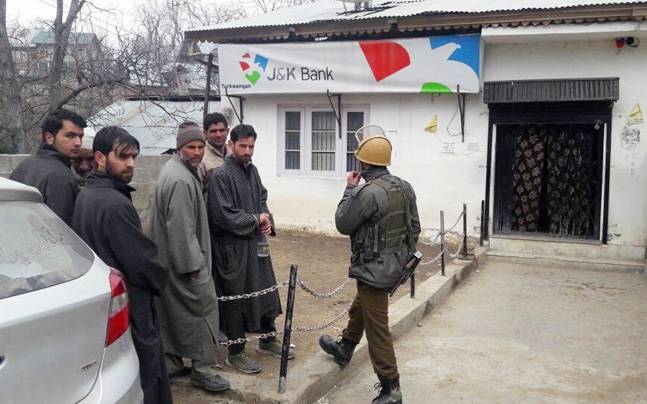 Five policemen and two bank officials were killed by terrorists in Jammu and Kashmir's Kulgam district on Monday. DIG south Kashmir S P Pani said that these terrorists looted a cash van after dragging police and bank personnel of Jammu and Kashmir Bank out of the vehicle and killing them. The van was heading towards Kulgam after unloading cash at the bank's Nehama branch. This comes hours after two Indian security personnel were killed and their bodies were mutilated during a ceasefire violation by Pakistan's Border Action Team along LoC.
2. ICC ODI Rankings Released, India Rise To Third Position

Indian Cricket team (117) gained five points to swap the third position in ICC ODI ranking with New Zealand (115), after gaining five points. International Cricket Council announced the new standings after the annual update. South Africa (123) maintained its hold at the top of the tally and Australia (118) is still at the second position. However, the real fight is for the eight position, which gives an automatic entry to the 2019 World Cup. Pakistan (88) has a clear 9 point lead over the next in line West Indies (79). England stands at 5th position with 109 points, Sri Lanka at 6th with 93, followed by Bangladesh which has 91 points.
3. India and Turkey Sign Three Agreements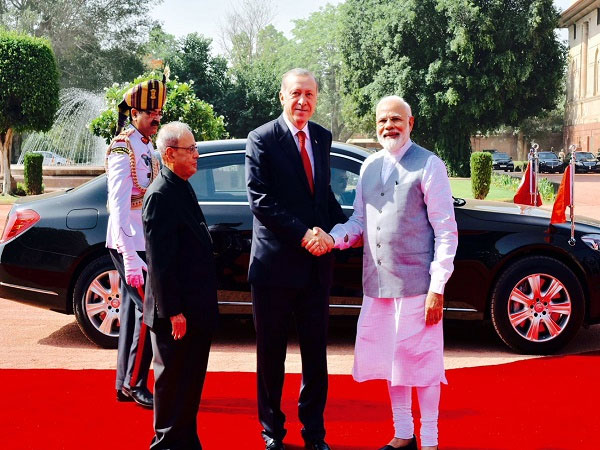 On the first day of Turkish President Recep Tayyip Erdogan visit to India, delegation talks between Prime Minister Narendra Modi and Erdogan have resulted in the signing of three agreements between India and Turkey. An agreement on cultural exchange program was signed for the years 2017-2020, the Foreign Services Institute (FSI) of India signed a memorandum of understanding (MoU) with the Diplomacy Academy of Turkey and another MoU regarding cooperation in the area of ICT (information and communication technologies) was signed. External Affairs Minister, Sushma Swaraj also discussed the issue of bilateral interest with the Turkish President.
4. Ola Terminates Driver Accused of Molesting Woman Passenger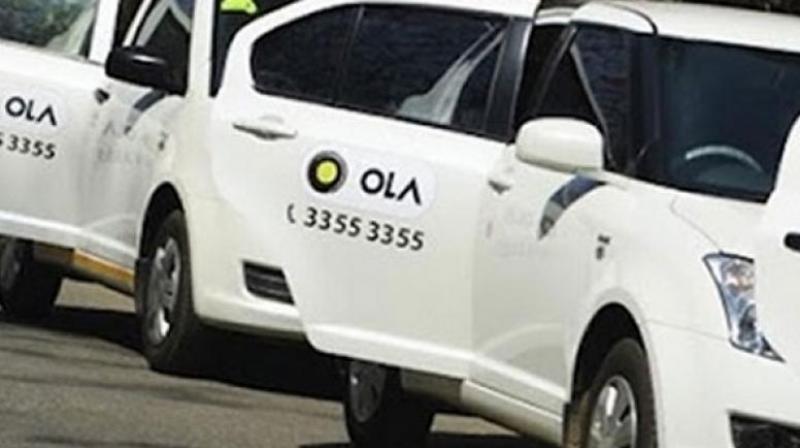 Ola, the cab sharing service provider, has terminated the driver who was accused of molesting a woman passenger in Bengaluru. Ola said in a statement, "We have terminated the driver partner from the Ola platform as soon as we received a complaint from the customer. Safety of users is of utmost importance to us and we have zero-tolerance towards any such behavior. We have assured the customer of full support in further investigation of the issue". The woman passenger was allegedly molested while going back to her home in Begur from her Koramangala office. She filed a complaint against the driver saying, "He was looking back as he was reversing the car and before I realized, his hands were on my chest. He grabbed me. I screamed and told him to stop the car, but he kept driving".
5. Former British PM Tony Blair To Fight Brexit

Former British Prime Minister Tony Blair said on Monday that he is planning a return to politics to fight the country's decision to exit the European Union. However, he refused to stand for the upcoming parliamentary elections on 8th June. While warning about some Conservative leaders who wanted to deliver Brexit "at any cost", he said, "This Brexit thing has given me a direct motivation to get more involved in the politics…You need to get your hands dirty and I will. The European market put us in the Champions League of agreements. A free trade agreement is like League One. We are relegating ourselves". Tony Blair also added that it is not only the Brexit that motivated him to return to politics, and issues such as immigration, economic stress, and quality of jobs, also need immediate attention.