Indian Intelligence Agencies have warned the Government of a terrorist attack at airports of four states including the Indira Gandhi International Airport. 22 airports in the country including civil airports have been sent a detailed warning and preventive security measures are being followed.
All border states i.e. Gujarat, Rajasthan, Punjab and Jammu & Kashmir are on high alert to tackle any kind of breach or attack. Intelligence Agencies have also briefed the state police chiefs, Central Industrial Security Force (CISF) and Paramilitary forces guarding these airports about the security threat.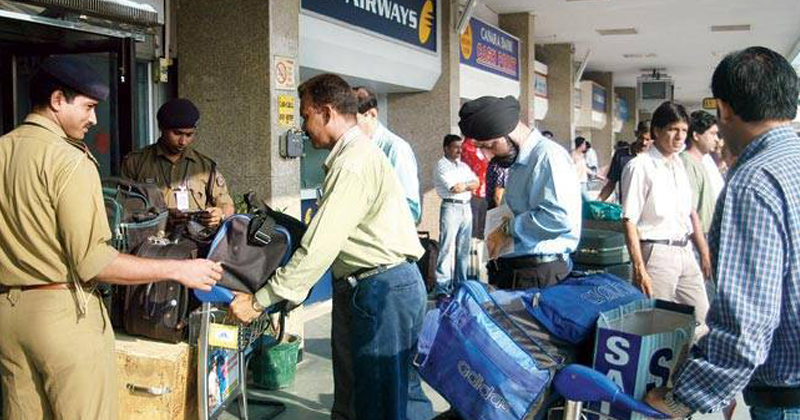 Parking lots and loading areas will be strictly monitored while the baggage area will be subject to more random checking. Airport Authorities have issued a statement apologising to travellers for the inconvenience they may suffer due to these security checks.
Prime Minister Narendra Modi has been briefed by National Security Advisor Ajit Doval about the increasing terrorist activities at LOC. According to Mr. Doval, around 100 terrorist are planning to enter the Indian border in the winter season as the area of Jammu and Kashmir will be covered by snow, making it difficult to track their activities. Violation of ceasefire and cross border firing has increased recently at the Line Of Control.
On Friday morning, the Armed Forces has assassinated three terrorist who tried to target an Indian army base Kupwara District of Kashmir. The supplies that were retrieved from the terrorists has established that they were from Pakistan. There can be a possibility that the militants used these supplies to entangle Pakistan but, if that is not the scenario than Pakistani Government has a lot to answer.
High Security Alert is a standard procedure followed by Indian Government in Festive season but, the additional security measures are needed due to an increase in On-Border tensions between the two nations after India carried out a Surgical Strike at seven terrorist launch pads in Pakistan Occupied Kashmir (POK), in response to the Uri attacks last month.
Follow us on Facebook, Twitter and Instagram for more updates. Don't forget to like and share. Do tell us your views in the comment box below.
7 October 2016
Rohan Jaitly