Krishna is hailed universally here; Shiva happens to be the destroyer, while Narada moves around as a purveyor and surveyor of the earth, Hanumana brings power, and Brahma presides over the universe as the sustainer. India's richness actually stems from the beauty of it being a multi-religious land. It's intriguing; it's endlessly fascinating. But there happen to be certain temples that perhaps, it may not be wrong to suggest, do not entertain either gender, on occasions. 
In case you are a bit shocked or stunned having read this headline and do not wish to continue any further, then wait for a second. Why on earth shouldn't that be the case that at a time where women, on account of menstruating are debarred from temples, men, likewise cannot be allowed to enter some?
But while having meaningless debates isn't exactly our strong point here, let's simply cut to business and the main perspective. Turns out, there are also certain temples in India- among the world's most multi-ethnic, diverse, and multi-religious countries- where even men aren't allowed to enter a temple.
Having said that, let's quickly discover the facts. So which are those 3 temples in India where men are not allowed?
The Temple of Lord Brahma at Pushkar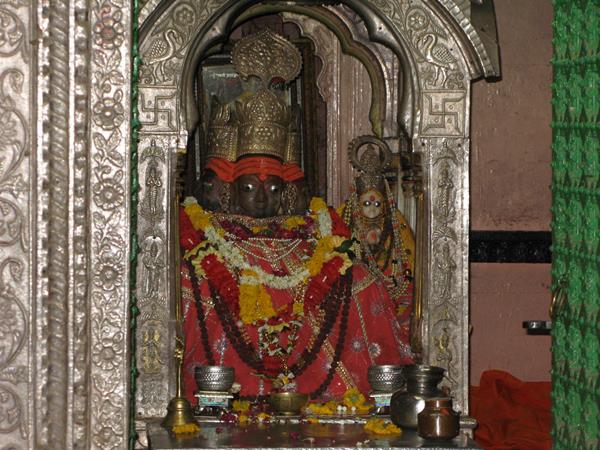 In the Desert wilderness of Rajasthan, there's the enigmatic Pushkar, one of the real gems for travellers and culture vultures. But implicit in Pushkar is the famous Brahma temple. The beauty of this temple stems from the fact that it dates back to the 14th century.
And here's what's surprising. It's a rule that men aren't allowed to step in. This is only for the worship of the womenfolk. Got that? So don't enter the Lord Brahma temple of Pushkar and instead spend your time at the famous cattle fair and amid shopping.
The Bhagati Maa Temple at Kanyakumari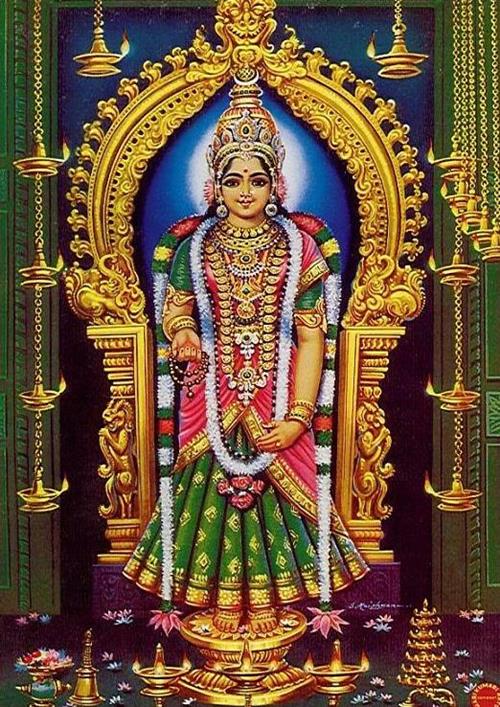 Usually, in a lighter vein of thought, Kanyakumari happens to be that destination when one commonly wishes to enlist or state the entire length of this truly magnanimous country: India.
It's often said, I went from Kashmir and stopped only at Kanyakumari. Ever heard that one? Well, if, in case, you haven't here is what you ought to know.
The famous Bhagati Maa Temple of Kanyakumari has been created to pay homage and respect to Parvati Maa. She is also known as Parvati Mata. It is believed that once Parvati Mata went to a lonely destination around her in order to engage in her "Tapasya." Her onerous effort was in the direction of getting Lord Shiv as her husband, whom she was devoted to in her mind and soul.
Therefore, as a part of a strong, religious, and devoted woman's earnest prayer and practice, only women are allowed to enter this particular temple. Therefore, if someone quizzes your knowledge on naming the temples in India where men are not allowed, you can quote this one and all that story behind it. Interesting, isn't it?
Attukal Temple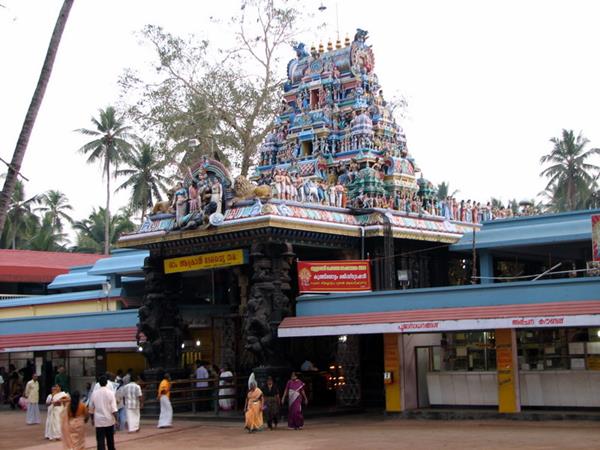 The famous Attukal Temple, nestled in the heart of Kerala happens to be one of the temples in India where men are not allowed. In fact, this isn't just a temple, it's like a cultural congregation of hundreds of thousands of women.
In the past, here at Kerala's Attukal Temple, on the occasion of Pongal, so many women came together to offer prayers to the almighty that the phenomenon actually made it to the Guinness Book of World Records.
Other than that, the Attukal Temple, a marvel of staple southern Indian traditional architecture happens to be a place of religious worship that doesn't really have any men in attendance.
And one can experience this true facet anytime. Only women linger all over this very popular place of religious significance.