Manish Sisodia, Delhi's Deputy Chief Minister was detained on Wednesday at RML Hospital when he went to meet the family of Ram Kishan Grewal, an ex-serviceman who committed suicide over the delay of One Rank One Pension scheme (OROP) in New Delhi.
According to Police Personnel, Manish Sisodia was detained because his presence at the hospital was creating problems in the operations of the hospital. They also stated that Grewal's suicide was a serious matter and Sisodia was not allowed to meet Grewal's family.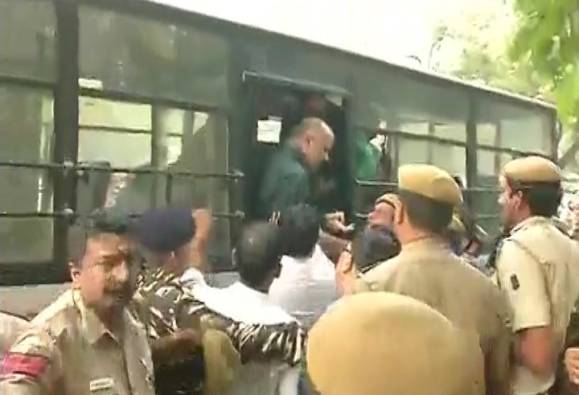 The 70-year-old was one of the 50 ex-servicemen, who were sitting on a strike at a park in New Delhi. The agenda was to present their memorandum to the Defence Minister. The group had to wait for two days and when they finally got the permission, many hurdles were faced by them.
According to Aam Aadmi Party MLA Commando Surinder Singh, the memorandum stated that Ram Kishan Grewal was sacrificing his life for the nation and the soldiers as the BJP led Government was indulging into politics over the Indian Army.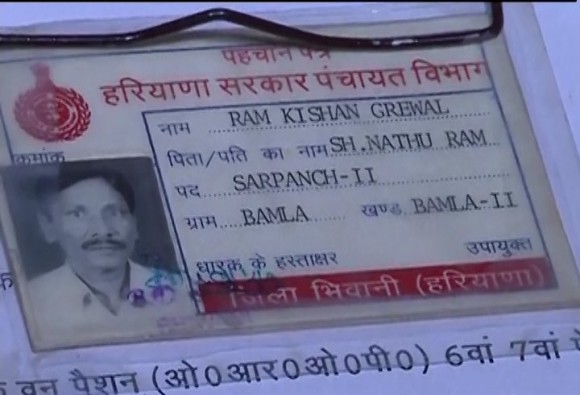 Ram Kishan Grewal's son said that his father called everyone in the family and told them he was taking this step because the Government has failed to deliver on their promises regarding OROP.
As Delhi Police comes under the jurisdiction of the Narendra Modi-led Central Government, Delhi CM Mr. Arvind Kejriwal and Congress Vice-President Rahul Gandhi showed their displeasure on Sisodia's detention and PM Narendra Modi was directly targeted in their tweets:
Manish Sisodia detained? He had gone to meet family of deceased Ram Kishan ji. He is elected Dy CM. Whats wrong wid u Modiji? So insecure?

— Arvind Kejriwal (@ArvindKejriwal) November 2, 2016
I urge the PM once again: soldiers should not have to struggle to claim what is their due.OROP must be implemented in a meaningful way!

— Rahul Gandhi (@RahulGandhi) November 2, 2016
Follow us on Facebook, Twitter and Instagram for more updates. Don't forget to like and share. Do tell us your views in the comment box below.
02 November 2016
Rohan Jaitly