Supporting the decision taken by the United Forum of Bank Unions (Bank Union), a strike in public sectors banks have been declared on March 15 and 16. 
The decision of the strike in public sector banks was ordered after no consensus was achieved at the conciliation meeting that took place between the Bank Union and the Union Finance Ministry, earlier this month.
What is the prime reason for the strike in public sector banks?
On February 1, 2021, as a part of the budget speech, Finance Minister Nirmala Sitharaman had declared the privatisation of two public sector banks. However, the name of the two public sector banks which are to be privatised were not announced. This move of the government is highly criticised by the top officials of the banking sector including the former governor of the Reserve Bank of India.
To oppose this move of the government, around 10 lakh employees of the public sector banks have joined this two-day strike.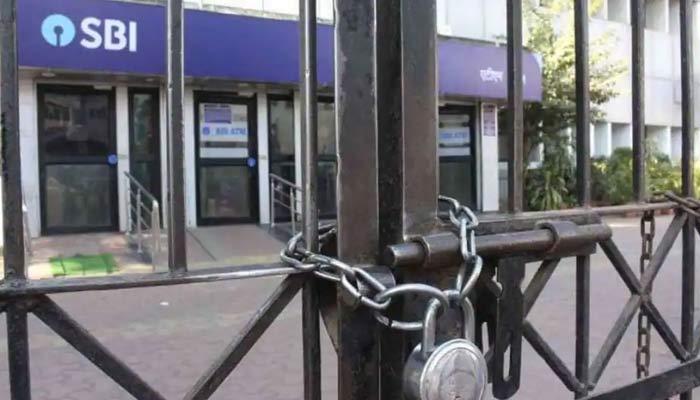 Banks' top management and the unions have already raised questions about the failure on the part of the government that has taken steps to merge 14 public sectors banks in the last four years. This was done alongside selling the government's stake in IDBI Bank to LIC in the year 2019.
Who all are the Members of the Bank Union?
The following are the nine members of the Bank Union:
All India Bank Employees Association (AIBEA),
All India Bank Officers' Confederation (AIBOC),
National Confederation of Bank Employees (NCBE),
All India Bank Officers' Association (AIBOA),
Bank Employees Confederation of India (BEFI),
Indian National Bank Employees Federation (INBEF),
Indian National Bank Officers Congress (INBOC),
National Organisation of Bank Workers (NOBW), and
National Organisation of Bank Officers (NOBO).
Market Reaction to the Strike in Public Sector Banks
The market took a downturn and reacted to the strikes in the public sector banks. Bank Nifty fell around 3% and with that all bank stocks of public as well as private sectors viz. State Bank of India, ICICI Bank, HDFC Bank, etc. took a hit. 
Also Read: Searing Summer Up Ahead For Delhi?
Which services are to be affected because of the strike?
Major services like cheque withdrawals, loan approvals, making deposits and such others will suffer due to the strike in public sector banks.
However, ATMs are operating without any hindrance nationally. Even all the online banking services are working impeccably like on any other normal day.
The State Bank of India has altered its customers that the services of the said bank might be affected due to the bank strike. Other banks have also assured their customers of taking all necessary steps so that the smooth running of bank branches can be maintained.
Effect of Bank Strike on Private Sector Banks
Private Sectors Banks like the HDFC Bank, ICICI Bank, Axis Bank, Kotak Mahindra Bank, etc. are not participating in the bank strike. Hence, their services are going on unhindered.