State Bank Of India, India's largest Public Sector Bank on Wednesday wrote off more than Rs 7000 crores from its balance sheets by marking the loans of the same amount as Non-Performing Assets (NPA) and putting the names of the loan holders in Advance Under Collection Account(AUCA).
Vijay Mallya tops the list of wilful defaulters and owes 1200 Crores to SBI (The Banker to Every Indian). Now he will become the luckiest defaulter to get away from his liability and the move by SBI came after Mallya's Kingfisher Villa in Goa was auctioned but failed to get any buyer. Kingfisher Airline owes Rs 6963 Crores to 17 banks including State Bank of India.
Top Five Write-offs:
1. Kingfisher Airlines: Rs 1200 crores
2. KS Oil: Rs 596 crores
3. Surya Pharmaceuticals: Rs 526 crores
4. GET Engineering Construction: Rs 400 crores
5. Sai Info System: Rs 376 crores
Here is the list of top 63 Wilful Defaulters: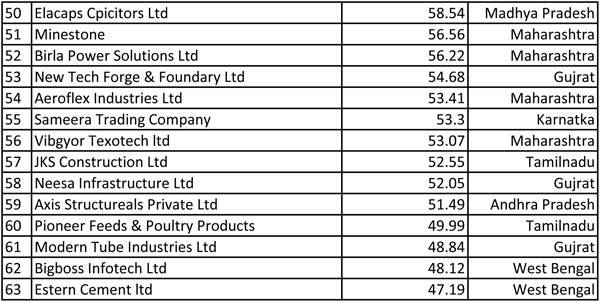 How This will impact The Modi-led Government
The move by SBI has caused The BJP Government, especially Finance Minister Arun Jaitley unendurable embarrassment because of his earlier statements in which he said that no efforts will be spared to make these defaulters face the law, targeting Vijay Mallya.
"Mallya has not only brought himself a bad name but he has also brought a terrible name to private sector entrepreneurs in India," Arun Jaitley had said.
EXPLOSIVE! While we queue up for 2000 rupees, SBI has written off 48000cr bad loans including 1201cr of Vijay Mallya! https://t.co/TSMXHJqYBt

— Preeti Sharma Menon (@PreetiSMenon) November 16, 2016
https://twitter.com/Madan_Chikna/status/796028877294436353
It would be interesting to see whether other banks also follow suit or not, but SBI's writing off decision could not have come in a more disruptive manner. PM Modi is already subjected to questions relating the Demonetization of Rs 500 and Rs 1000 currency notes in the winter session of Parliament and this announcement is surely going to heat things up.
16 November 2016
Rohan Jaitly