1. Six Farmers Killed in Madhya Pradesh, CM Announces Rs 1 Cr Compensation (Lead)
The protest by farmers demanding loan waiver and fair prices for their produce in Madhya Pradesh took a violent turn as six farmers were killed and eight other were reported injured in two separate incidents in Mandsaur, on Tuesday. This is said to be a result of firing by police personnel and Bhupendra Singh, the Madhya Pradesh Home Minister, who was earlier denied the reports, has accepted that gunshots could have been fired by the police in self-defence. A curfew has been imposed in the area and a judicial probe has been ordered by the government. MP Chief Minister, Shivraj Singh Chouhan has announced a compensation of Rs 1 crore plus a job to the next of kin of the deceased and Rs five lakh as well as free treatment to the injured.
#WATCH: CM Shivraj Chouhan appeals farmers to be peaceful, announces Rs 1 cr for families of deceased, 5 lakh for those injured in Mandsaur pic.twitter.com/kfBxrFrw4m

— ANI (@ANI) June 6, 2017
The Chief Minister also termed the killings as a conspiracy by the Congress and said, "I am sad. The administration had been told not to order firing, but to talk to farmers. But some criminal elements entered the protest''. He added, "Government is sensitive and stands with farmers but Congress party, through conspiracy, tried to fuel violence, many Congress leaders did so".
2. Rahul Gandhi Might Take Over As Congress Chief in October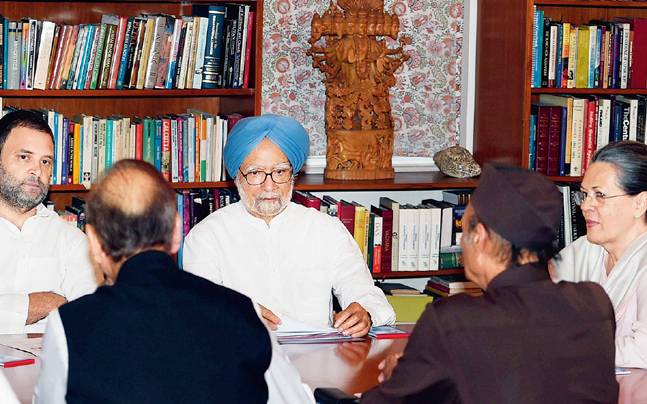 Rahul Gandhi, the current Vice President of the Indian National Congress (INC), is likely to take over as the party chief on 15 October and Sonia Gandhi, the current chief, is expected to step down from the post. The reports have come just before key assembly polls as well as just one and a half years before the Lok Sabha elections, which will be a do or die situation for the INC. The party has finalized the schedule for internal elections during the Congress Working Committee meeting on Tuesday and it will be completed by 15th October.
3. Nagaland Encounter: Three Terrorists Killed, One Indian Security Officer Martyred
At least three terrorists have been gunned down and a Territorial Army officer, as well as a civilian, were reported dead during an ongoing encounter between the members of National Socialist Council of Nagaland (NSCN-K) and Indian security forces in Mon district of Nagaland. The encounter started in the late hours of Tuesday and until the last updates, it was still underway. On Tuesday night, Assam Rifles soldiers raided Lappa at around 11 pm after being provided with an intelligence report stating that NSCN(K) cadres' presence in the area.
The encounter comes after the recent announcement by the Central Government that there has been a sharp decline in violence, extortion as well as attacks on Indian security forces in the Northeast. The Ministry of Home Affairs, highlighting three years of the NDA government, released a report stating that only 484 incidents of violence were reported in the year 2016 as compared to 1,025 incidents in 2012 and 732 in 2013 during Congress-led UPA's term.
4. Donald Trump Calls Saudi King To Discuss Terror and Regional Unity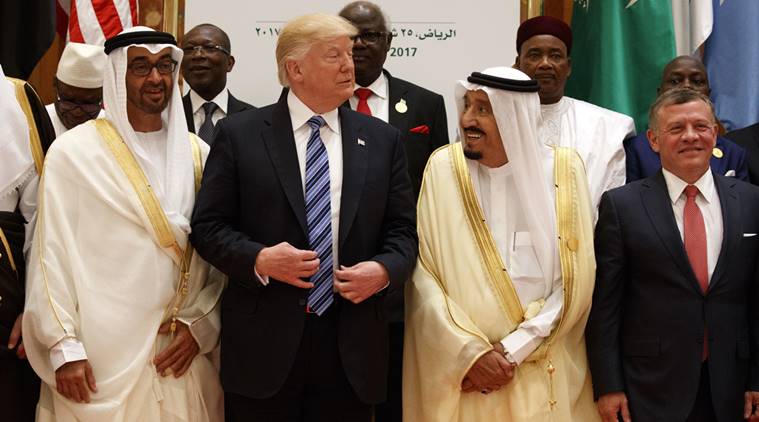 US President Donald Trump, during a phone call with Saudi King Salman, asked for a united effort from Gulf Cooperation Council in order to fight terrorism as well as promote stability in the region amid the crisis that has divided many key US allies in the region and deepening diplomatic crisis in Qatar. The White House issued a statement that said, "The two leaders discussed the critical goals of preventing the financing of terrorist organizations and eliminating the promotion of extremism by any nation in the region". The telephonic conversation came after Saudi Arabia along with three other Arab countries namely Egypt, Bahrain and the UAE, cut off their diplomatic ties with Qatar.
5. Sensex And Nifty Open Higher Ahead Of RBI Policy, Ruppe Weakens Against US Dollar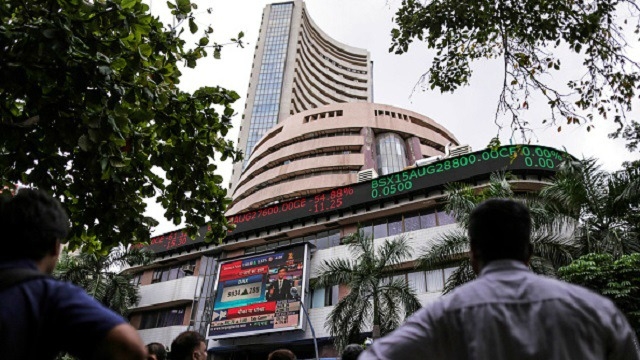 BSE's Benchmark Sensex started Wednesday's trade on a positive note by gaining 99.42 points to quote 31,289.98 as revised monsoon forecast as well as anticipation of RBI's bi-monthly policy meet on Wednesday enthused investors. NSE's Nifty also went up by 29.25 points to strengthen its standing above the 9600-mark at 9,666.40. Indian Rupee, on the other hand, lost 8 paise against the US Dollar due to increased demand for the American currency from importers and banks amid a cautious trade. The greenback was valued at Rs 64.51 on Wednesday morning.