Shehnai is one Indian classical music instrument that everyone in the country knows about, sadly, we don't see a lot of shehnai artists in the media today, except for wedding and shows. However, there's one shehnai artist the entire world was raving about once.
On the 102nd birth anniversary of Ustad Bismillah Khan, Google Doodle honoured the shehnai maestro with an amazing doodle that shows Khan playing the shehnai against the backdrop of geometrical shapes and Google.
The doodle has been made by Chennai-artist Vijay Krish.
"Born in Bhirung Raut Ki Gali, Bihar to a family of court musicians, it is said that his grandfather exclaimed "Bismillah!" upon seeing his grandson, and the name stuck. In subsequent years, as his mastery over the shenai grew, the public added the honorific, Ustad (master) to his name", Google says in its blog about the maestro.
Both India's declaration of independence from the ramparts of the Red Fort in 1947 and the creation of the Indian republic three years later in 1950 were heralded by Ustad Bismillah Khan's shehnai. In fact, to this day, Republic Day celebrations are broadcasted are broadcasted to the opening notes of Khan's music.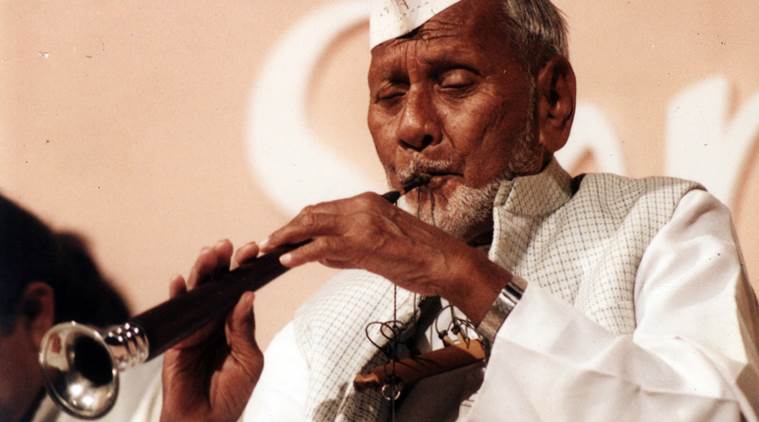 He was known for his immense passion for the instrument, partially because he started playing shehnai from a very young age. Ustad Khan started playing for the public at the age of 14 and almost instantly found the fame for his talent. His career-defining moment came in 1937, at the age of 21, when he played at the All India Music Conference in Kolkata.
Apart from becoming a nation-wide success, Ustad Bismillah Khan was also able to acquire a global audience for his music, when he played at the Edinburgh Music Festival, some three decades after his All India Music Conference performance.
There was hardly anything else that Khan loved more than his Shehnai, which he often referred to as his "begum" (wife).
Ustad Bismillah Khan was felicitated with various prestigious titles and awards throughout his career, but some of the most notable ones were given by the Government of India. He is the third classical musician who was awarded India's highest civilian honour, the Bharat Ratna in 2001. He has also received all the Padma awards – the Padma Shri in 1961, Padma Bhushan in 1968 and Padma Vibhushan in 1980.
Khan once said, "Even if the world ends, the music will still survive… music has no caste," and he would always be remembered for these words, along with his music.
Ustad Bismillah Khan died on August 21, 2006.
Jyotsna Amla