The Supreme Court ban on liquor sale within 500 metres of the nearest highway took every state by storm. The vends, hotels and bars owners started drowning in the vortex of despondency as the ban became necessary from April 1. Where a massive number of bars, hotels and vends are experiencing a huge loss in the business, Gurugram/Gurgaon breath a fresh air of hope as 142 bars and restaurants in the eastern region of the city including  Sector 29 and Sohna Road, have been marked safe by the excise department.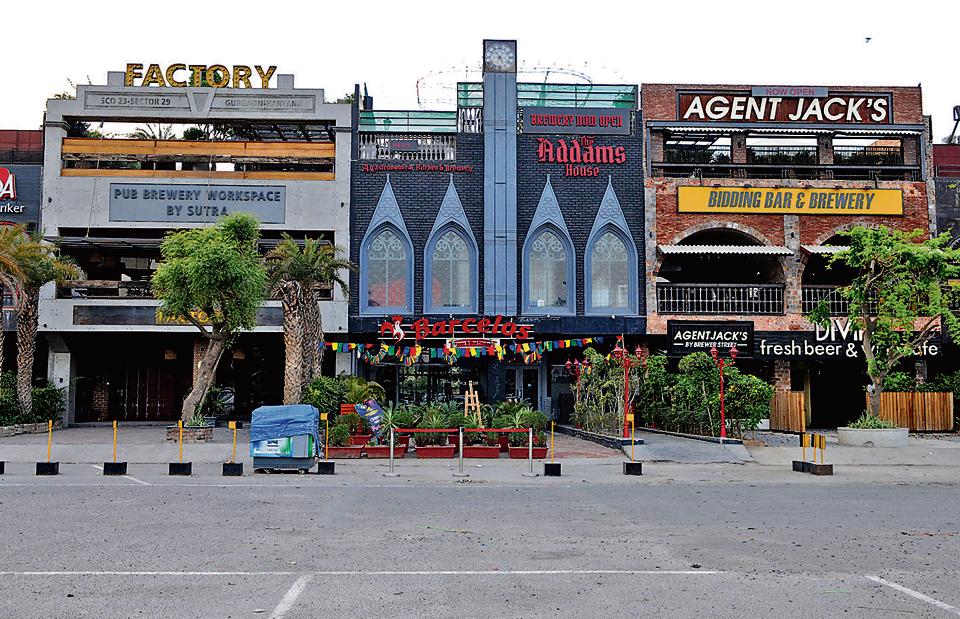 The excise department measured motorable distance of these 142 bars and restaurants to ascertain whether they are within 500 metres of the nearest highway. 192 outlets were listed under the list but only 50 pubs and bars faced shutdown as they fell under the criteria of within 500 metres of the nearest highway region. The remaining 142 bars and restaurants have been given a clean chit and been told that they can start selling liquor again.
The measurement process in the eastern part of the city started on Monday and got finished on Tuesday in the presence of Huda and MCG officials. Excise department officials followed the strict implementation of the Supreme Court's recent order during the drive. Aruna Singh, excise commissioner, east Gurgaon had stated,  "The measurements for liquor outlets in the eastern region have been completed. Fifty outlets have been found to be within 500 metres from highways."
She has also said, "A few of the 50 pubs and bars fall in 'questionable categories', where the distances are a little short of 500 metres. The owners of those outlets have demanded a reassessment. Their plea will be forwarded to the committees formed under the chairmanship of deputy commissioner Hardeep Singh for a decision."
To ensure the implementation of the order given by Supreme Court, The district administration has formed two committees in which they have included representatives from the excise department, MCG, NHAI and Police.
The western city measurement drive that will include Cyber Hub, Leela Kempinski, Trident and Oberoi will start on Wednesday.
Meanwhile to beat the liquor ban order by SC, Cyber Hub entrance near Rapid Metro station next to Shankar Chowk, has been moved. This measure has been taken to ensure that Cyber Hub's entrance don't fall under 500 metre mark. Some of the people are calling it a master plan. Similarly, Ambience Mall has also closed the entrance to the Leela Ambience Hotel. Now, the visitors have to drive around the residential complex before entering the hotel.
No Official statement has been made regarding the Safe Marked Outlets by Supreme Court but the statement of excise commissioner has brought a fresh breath of relief for owners.