India is a country of cultural diversity that has seen several rulers, owners, and leaders to this date. But long before democracy and pollings, our country was popular due to the Royal Families of India. They ruled the nation and its people, much like the rest of the world. And, while the English monarchs are still able to maintain their stature in the public eye, with their royal weddings, babies and parties, Indian royal families have meddled to the dust.
However, there are various Royal Families of India that are still up and living their Mahal lives and keeping their traditions alive. A larger chunk of these royal families has now turned to a more business-oriented mindset.
Today, we'll be going through some of these royal families from different corners of the country that have been able to maintain their legacy and charm, even to this day. These royal families are still a huge deal in their states and areas and have an important role to play in the running and functioning of their states. Let's know more about them.
1. The Mewar Family
The Mewar Dynasty has seen some of the most wonderful kings of all time such as Maharana Pratap, the descendants of whom live in Udaipur up to this date and it has been one of the most prolific royal families of India. Currently, it is headed by His Royal Highness Arvind Singh Mewar, who is a really successful businessman as he is the head of HRH Group of Hotels, apart from being a nominal king as well. His family lives in Udaipur City Palace, which has a portion open to the tourists as well.
Also Read: The beauty of the 'The City of Lakes': A look at the best places to visit in Udaipur
2. The Wadiyar Dynasty – Royal Families of India
The Mysore kingdom was ruled by this great dynasty in the past. In the year 1612, Queen Alamelamma of Vijaynagar had put a curse on Wadiyar Dynasty for capturing the throne that it will never bear children, after which she jumped to her death, and even after 400 years, the curse seems to have its power. Currently, it is headed by Yaduveer Krishnadutta Chamaraj Wadiyar. It is believed that the family holds assets that are supposedly worth ₹10,000 Crores, yet no official statements about the same have been out for the public.
3. The Royal Family of Jaipur
This Royal Family has slowly gained the status of a celebrity now. The last titular head of Jaipur was His Highness Bhawani Singh, and as he didn't have any sons, he adopted his daughter's son, Padmanabh Singh, who in 2011, became the Maharaja of Jaipur.
Traveling is something really beloved by this family and the Maharaja, who've put up a suite in Jaipur City Palace where tourists can stay and witness the royal life after booking the suite. This royal family is all about giving a peek into the royal life to commoners like us.
Suggested Read: Why Is Jaipur Called Pink City? Pink City of India – Jaipur
4. The Royal Family Of Alsisar – Royal Families of India
Another Royal family that belongs to Rajasthan is the one of Padmanabh Singh, and the kingdom of Khetri was managed by them in the past times. As of now, the family has two really big Havelis in both Jaipur and Ranthambore. It is currently headed by His Highness Abhimanyu Singh.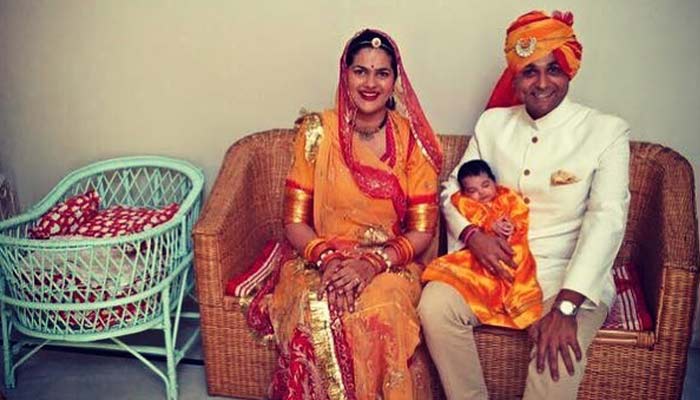 He is a popular face in the media and has done various campaigns with some of the biggest brands in the country. He runs several hotels and one of India's most popular music festivals, Magnetic Fields, visited by artists and attendees from all over the world, is organized in his Mahal in Alsisar.
5. The Royal Family of Jodhpur
Earlier, it was the Rathore family that ruled Jodhpur. Both Mehrangarh Fort and Umaid Bhawan Palace are situated here, which are among the biggest private residences in the world and even the biggest forts.
Currently, it is headed by Maharaja Gaj Singh, who lives in the palace with his family, a part of which is open to the tourists and the rest of which is managed by the Taj Group of Hotels. Maharaja Gaj Singh has served both as a member of Rajya Sabha and as the Indian High Commissioner Trinidad and Tobago.
Suggested Read: Why Is Jaipur Called Pink City? Pink City of India – Jaipur
So, these were some of the Royal Families of India, which have still maintained their Highness and Royalty after so many years. Many places under them are now turned into tourist attractions and several others add up to their enormous wealth and prestige. The descendants of these families have been the keepers and protectors of the wealth given by their forefathers and ancestors, and they have been really successful in maintaining it by scattering it in different businesses.