There are men you either like or respect. Rabindranath Tagore-writer, poet, cultural icon, national phenomenon- was admired as much as he was liked. You could say, he is to India what Leo Tolstoy is to Russia.
It may just make sense to count him amongst the fatherly figures of the nation, Tagore's name glowing alongside that of Mahatma Gandhi's where national reverence is concerned.
In Tagore's ebb remain diverse feats of grandeur. He was as phenomenal a fiction writer as he was a songwriter. If you wish to understand India, through different parts that make up its cultural diversity and social set-up, then one of the parts you will have to study will lead to Tagore. Rabindra-sangeet, a separate school of music, rather an echelon is a fitting testimony to one of India's most uncompromising literary figures.
Rabindranath Tagore has shaped the imagination of our country in more ways that one can possibly imagine. It is time to explore some of the great quotes of this inspiring thinker
One of the great quotes of Rabindranath Tagore instils belief in action rather than just thoughts. It indicates the importance of 'doing' rather than simply imagining.
Perhaps Tagore here insists on the capacity to receive things. He indicates the importance to be a great receiver of knowledge. A possible interpretation of his quote may have to do the link between success and acceptance of knowledge. That you can't succeed or go far unless and until you have the desire to learn things and it happens when we are in receiving mode.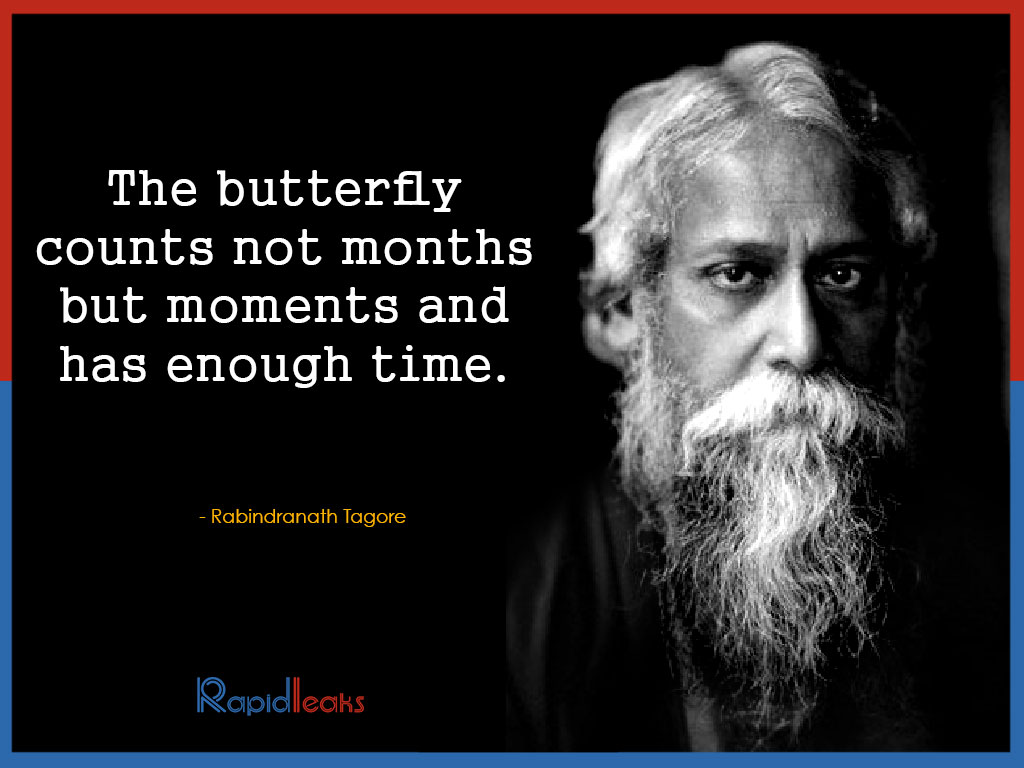 A possible anomaly in our existence today. We are always spaced out for time- even as we may have lots of it on our hands. Perhaps, Tagore means the ability to seek wholeness and completeness in each passing moment of our lives.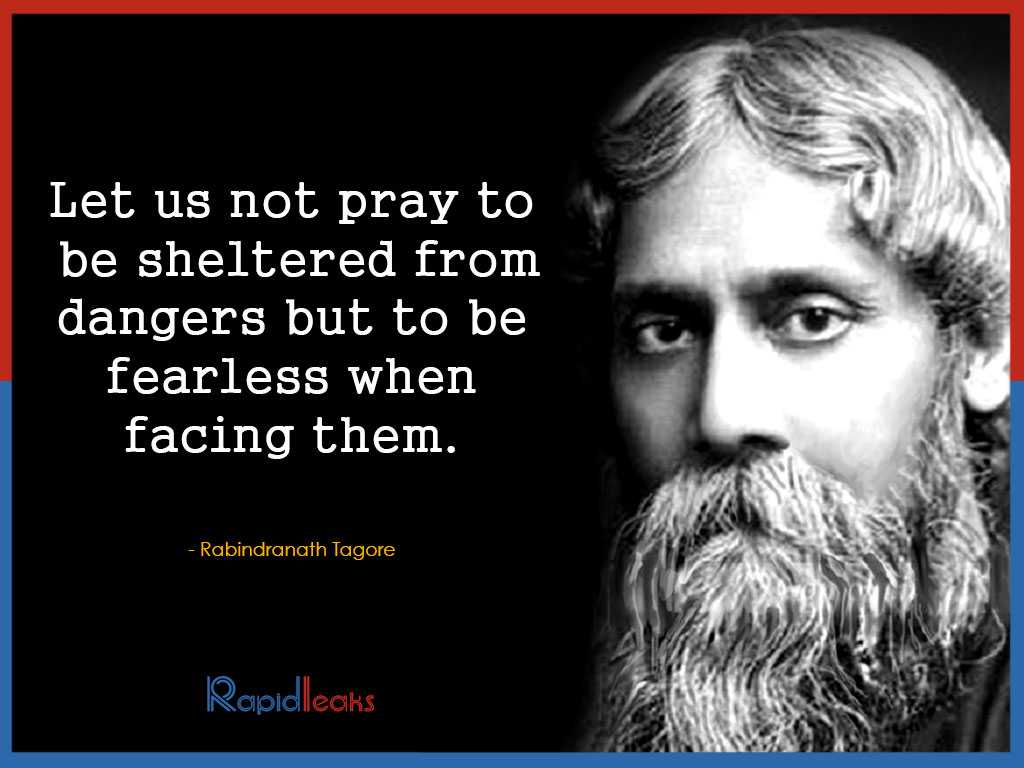 If we continue to wish for an easy life, how will we ever prepare ourselves to face the difficulties? One can sense a great parallel here with a famous quote by Bruce Lee, "Do not pray for an easy life, pray for the strength to endure a difficult one.
If there was a quote that held the key to unlocking the mind of this great thinker then this was it. How beautifully and with such great erudition has Tagore summed up a gospel truth about us humans!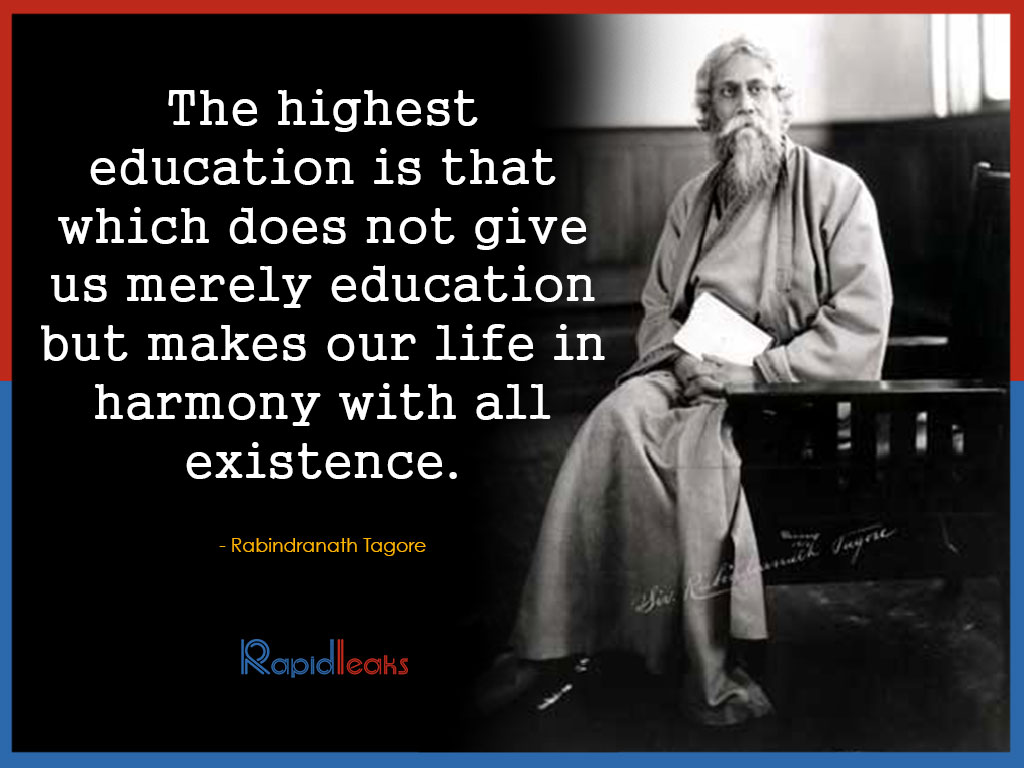 A quote that indicates just how profound was Tagore an intellectual. Knowledge can either inflate us with arrogance or humble us with simplicity. Tagore, indicates on the latter as only then can one be in a 'receiving mode' to become one with the universal consciousness.
Simple yet profound, eloquent yet universally acceptable- Tagore being at his best.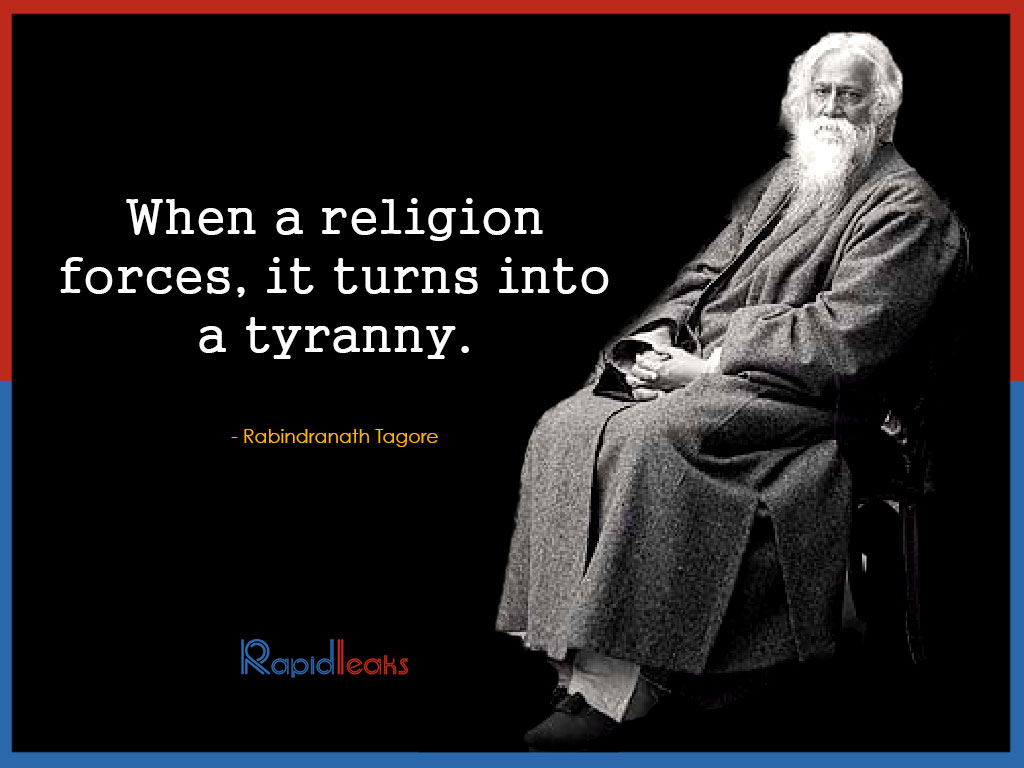 Perhaps there may not be a greater cause of human, self-imposed misery other than that of religion. It is a great cause of all strife today.
An incredible facet one might note as being common to all great thinkers of our time- whether its Tagore, Bruce Lee, Jim Morrison, Krishnamurthy, Buddha and others- is the theme of death. Tagore too made his significant contribution in this regard.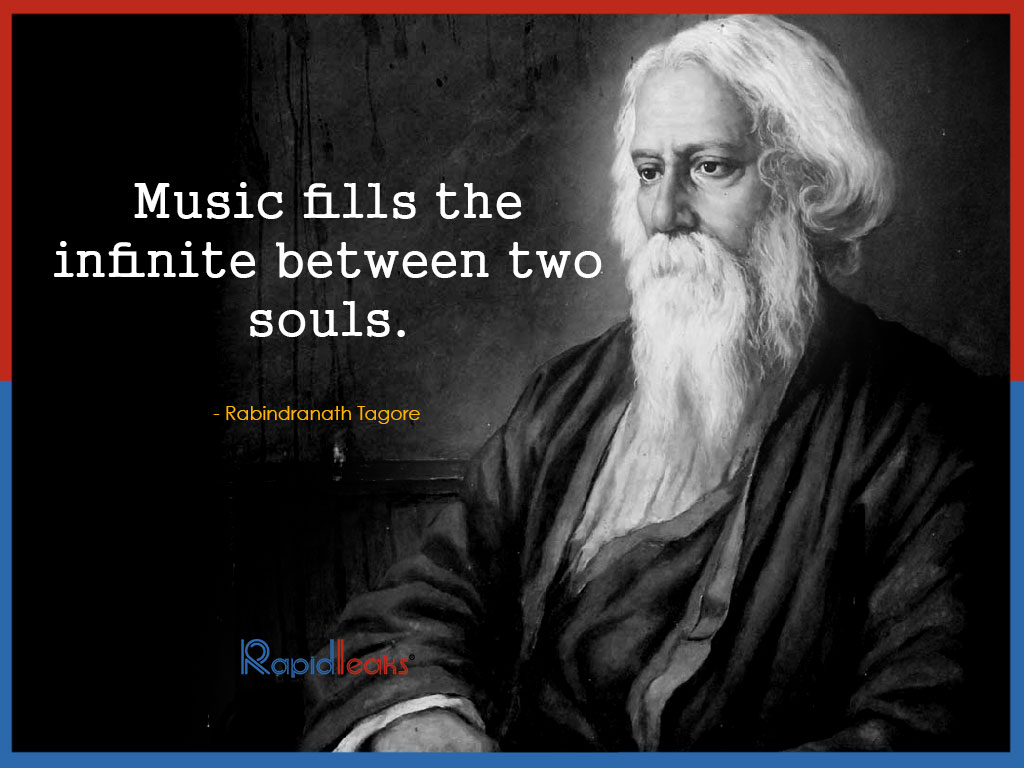 If there's a more powerful force of nature- spiritually abundant and magically endless in itself- then it is music. Tagore communicates this essence through this quote. Music's power is such that it can add to the infinite between two souls.