One who can drive with sanity on Indian roads can drive anywhere. This is a commonly said and known statement made by millions of people almost every day. However, when did we reach here?
Population and too many vehicles are not the sole reason behind the road rage problem. Not aligning with the traffic rules is. There are so many people driving on the roads that tend to break traffic rules every now and then, resulting in long and rigorous traffic halts.
One of the biggest contributors to this problem is the one driving a two-wheeler who think that their mode of transport can be adjusted and taken anywhere. Including the wrong side, which is making traveling on roads a real hell for people in four-wheelers or public transport.
In a move to curb this practice, Pune police have decided to install tyre killers in Amanora Park Town. These tyre killers will act as a speed-breaker if someone comes from the right side, but if somebody tries to get away with driving away from the wrong side, the spikes will slash your tyres.
Various warning signs have been installed to make the wrong siders aware of the tyre killers ahead and they will also prevent some major mishaps from happening.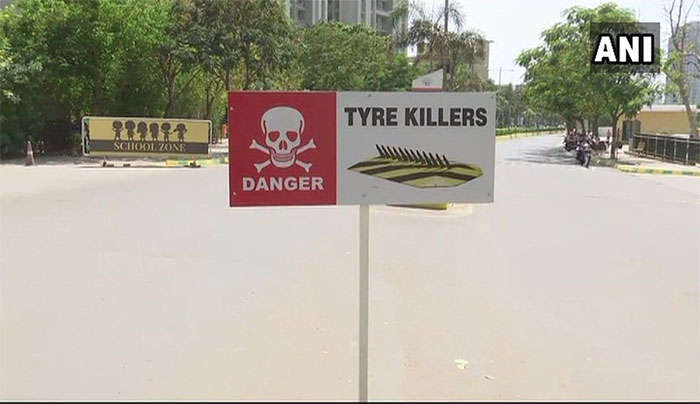 The tyre killers definitely look like some extremely dangerous things on the road, but trust us, they'll not do anything to your vehicle if you're on the right side of the road. As for someone who's on the wrong side, you called it on yourself.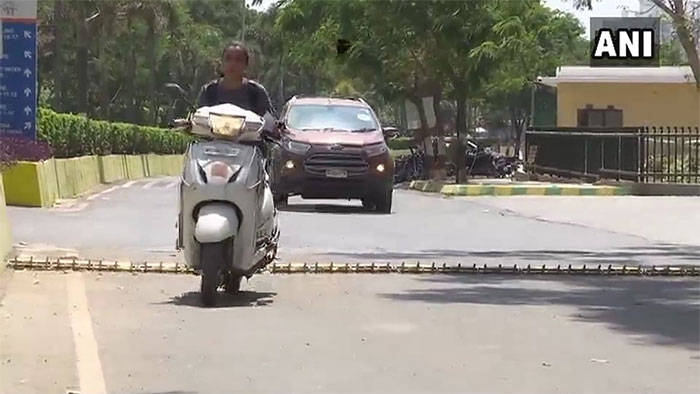 A video has also been uploaded on the Internet by ANI which shows that these tyre killers are absolutely harmless and nothing but speed breakers for those on the right side. The video shows scared two-wheeler drivers as they cross the contraption with no damage to their tyres.
Watch the video over here :
The initial time of these tyre killers might welcome a lot of confusion for those on the road, however, with safety instructions and habit, it will soon go away. As for the move, we can't wait to see the same practice being adapted to various other cities in the country with bad traffic and places filled with people with no sense of traffic rules.
Jyotsna Amla