1. Priyanka Gandhi To Campaign With Rahul Gandhi in Rae Bareli
Priyanka Gandhi Vadra is all set to campaign with her brother, Rahul Gandhi in Rae Bareli, the parliamentary seat held by Congress President Sonia Gandhi. Priyanka, who is a great crowd puller, has been in command of poll campaigns in Amethi and Rae Bareli for over a decade now but this time, she has been in the backroom. While her name has repeatedly been appearing in the star campaigner list, she might restrict herself to these two bastions only.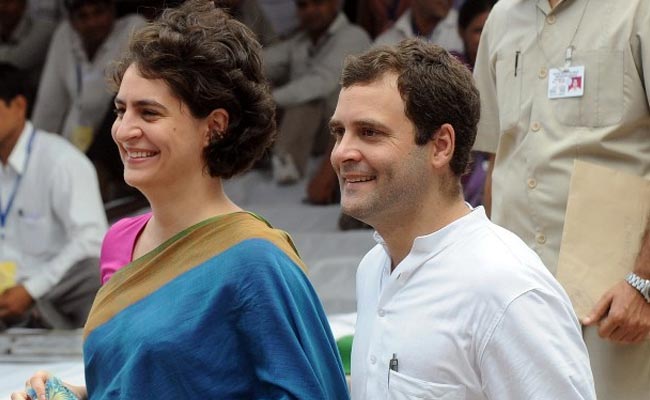 Despite being the chief negotiators in the SP-Congress alliance, Priyanka Gandhi has stayed away from UP Polls due to the irritant seat-sharing formula until now. Party President Sonia Gandhi is also scheduled to address a rally on February 20 in Rae Bareli and Amethi, that goes for polls on 23rd and 17th February respectively.
2. Sasikala Watches Palaniswami Take Oath From Bengaluru Jail
Former AIADMK General Secretary V.K. Sasikala, who was convicted by the Supreme Court in disappropriate assets case, watched K. Palaniswami take oath as the new Chief Minister of Tamil Nadu at Raj Bhavan, from the Central Jail on the city's southern outskirts. A jail official reportedly said "Sasikala watched live Palaniswami and 30 lawmakers taking oath as the Chief Minister and Cabinet ministers in the prison's woman barracks, along with her sister-in-law Elavarasi and other inmates". Sasikala, Elavarasi and her nephew V.K. Sudhakaran surrendered to the state police on Wednesday to resume the four-year term they were sentenced to after the SC verdict.
3. PM Narendra Modi and Donald Trump Could Meet In May
US President Donald Trump and Indian Prime Minister Narendra Modi could have their first meeting, since Trump was elected as the President of the United States, as early as in May, and both governments are exploring plans for Modi to travel to Washington DC. After congratulating Trump on his victory, Modi have had another conversation over the phone upon issues like defence and security, economics and trade etc. Modi and Trump are also scheduled for a multilateral meeting at the next G-20 summit in Hamburg before May but sources have said that both nations are keen on having an early bilateral meeting.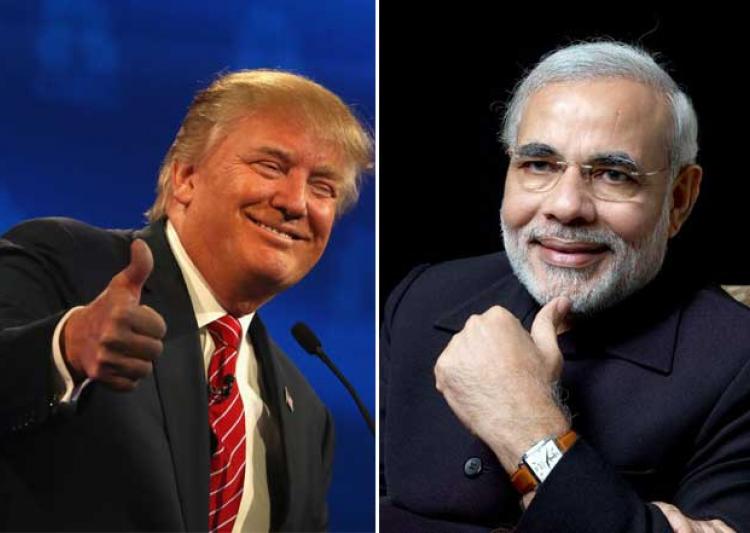 4. Around 76 People Dead in Blast at Sindh's Lal Shahbaz Shrine in Pakistan
Around 76 people died and more than 250 were reported injured after an Islamic State (IS) suicide bomber blew himself up at Sufi Lal Shahbaz Qalandar Shrine in Sehwan town on Thursday night, in a crowded area where a Sufi ritual, dhamaal, was being performed during evening prayers. The attacker first threw a couple of grenades that didn't explode and then blew himself up. Pakistan Prime Minister Nawaz Sharif and Army Chief, General Qamar Javed Bajwa were first to condemn the attack and urged the nation to 'stay united'. The European Union, United States and United Nations have also done so. Pakistan authorities also ordered to close its border with Afghanistan, effective immediately.
5. Vikas Swarup is India's New High Commissioner to Canada
External Affairs Ministry Spokesperson Vikas Swarup, was appointed India's High Commissioner to Canada, on Thursday. Swarup is credited for expanding MEA's social media outreach and deftly dealing with sensitive issues publically. He is expected to assume his office soon and Gopal Baglay, who is Joint Secretary in Afghanistan, Pakistan and Iran division of MEA, will succeed Swarup.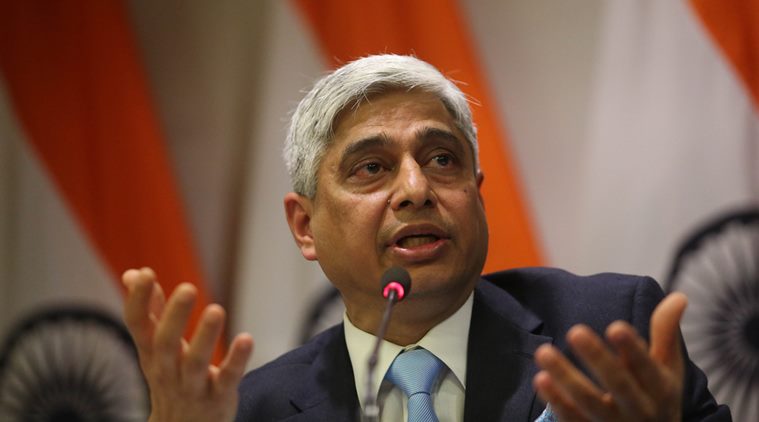 6. Samsung Chief Jay Y Lee Arrested in Corruption Investigation
Samsung Group Chief Jay Y. Lee was arrested over his alleged role in a corruption scandal which rocked the highest levels of power in South Korea, giving a fresh blow to the world's largest smartphones and memory chips maker. Lee comes from the richest family of the nation and was taken into custody at the Seoul Detention Centre. He has been held in a single cell having a TV and desk. The 48-year-old is a suspect in the influence-peddling scandal which led the parliament to charge President Park Geun-hye in December.
7. Sensex Gains 1.5 Percent, Rupee Depreciates Further
BSE's benchmark Sensex gained 424.99 points and traded at 28,726.26 as TCS said it will consider a share buyback proposal next week. Indian Rupee on the other hand, came down by 8 paise against the US Dollar due to continued demand by banks and importers. The green currency was valued at 67.15 during the early trade of Friday.
Follow us on Facebook, Twitter and Instagram for more updates. Don't forget to like and share. Do tell us your views in the comment box below.