1. Priyanka Gandhi Helped Congress For Alliance With Samajwadi Party

After the official announcement of Congress and SP alliance for the upcoming UP Polls, Ahmed Patel, Congress leader and political secretary to President Sonia Gandhi, also confirmed the rumors about Priyanka Gandhi playing a pivotal role in alliance talks. Patel said that Priyanka Gandhi had held discussions with Samajwadi Party President and UP Chief Minister Akhilesh Yadav for formally accepting the alliance. Priyanka Gandhi is further expected to campaign for the resulting alliance along with Akhilesh Yadav's wife Dimple Yadav.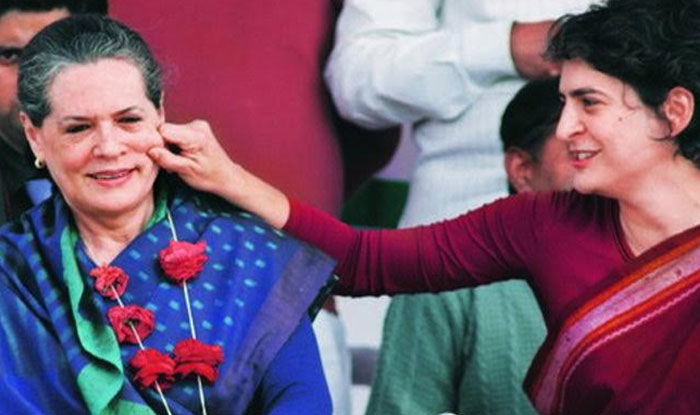 2. UP Polls: Parties Announced Second List of Candidates

Firing up the countdown of Uttar Pradesh Assembly Elections, Bharatiya Janata Party, Congress (first list) and Samajwadi Party announced their second list of candidates. SP has now declared 287 of the 298 seats it plans to contest in an alliance with Congress, while the latter has announced the first list of candidates for 41 seats out of the 105 allotted after the alliance.
BJP, on the other hand, released their second list of candidates for 155 seats and the party has made several strategic changes to win those 403 assembly seats. Rajasthan governor and former Uttar Pradesh CM Kalyan Singh's grandson, Sandeep Singh bagged a party ticket, while the BJP's Kairana MP, Hukum Singh's daughter Mriganka also got a ticket. Sitting Noida MLA, Vimla Batham was denied a ticket to make way for Rajnath Singh's son Pankaj Singh.
3. Chennai Police Attempts to Dislodge Pro-Jallikattu Protesters From Marina Beach
Jallikattu supporters have been Protesting at the Marina Beach since last Tuesday and after their demands to lift the ban from the bull-taming sport were fulfilled by the Central and State Government for six months, they are now demanding a permanent solution to the restriction. Thousands of protesters gathered at the Marina Beach on Monday, ahead of the Assembly session, where a Jallikattu Bill is expected to be tabled. Since the ban on sport was lifted by the government on Friday, the state saw several authorized and unauthorized Jallikattu event being organized in various districts and unfortunately, two people were reported dead after taking part in one of such events.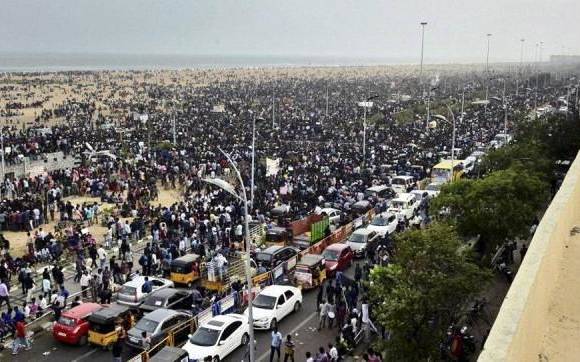 However, dismissing the ordinance issued by the state government and forcing cancellation of the bull-taming sport in several parts of the state, including the one that was to be inaugurated by Chief Minister O Panneerselvam, Senthil Kumar, a protester at Chennai's Marina beach said "No Jallikattu will be held until the government assures us that it will not be banned again".
4. Rs 83 Crore Cash, Over 1,400 Kg Drugs Seized From Five Poll Bound States

Surveillance and monitoring teams appointed by Election Commission seized cash worth Rs 83 crore, 7 lakh liters of liquor and Rs 10.30 crore worth of narcotics from the five poll-bound states since the announcement of election dates, the maximum recovery being from Punjab and Uttar Pradesh. EC has appointed around 200 election expenditure observers and several other central observers to keep a check on illegal inducements and black money being used to bribe voters in Up, Punjab, Manipur, Uttrakhand and Goa.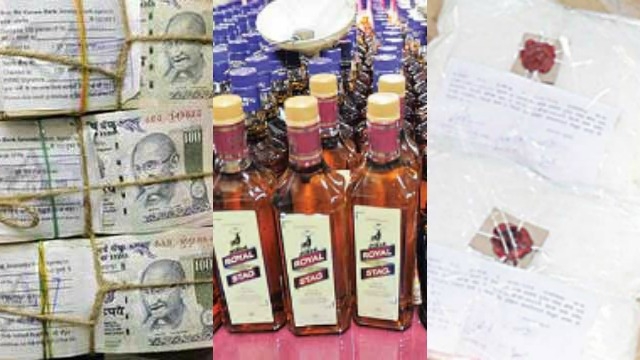 5. 2 Militants and 2 Jawans Killed in an Encounter near Arunachal Pradesh

Two militants and two Assam Rifles Jawans were killed while another three were reported injured after an encounter between militants and security forces near the Assam-Arunachal Pradesh border on Sunday. The Assam Rifles convoy was escorting three other tourists vehicles for attending the Pangsau festival when the attackers threw grenades at an Indian Security forces convoy triggering a counterattack on NH-53.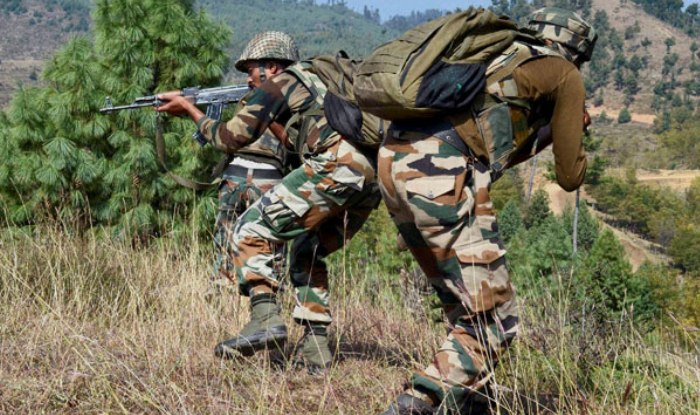 6. Indian Equity Indices Open In Red

BSE's Benchmark Sensex shed 70.92 points due to weak Asian cues and traded at 26,963.58 during the early trade on Monday. NSE's Nifty too dropped 22.15 points and traded below the 8400 mark at 8,327.20 points due to sectoral indices led by IT, banking, healthcare and capital goods, trading in the negative zone. Indian Rupee, on the other hand, gave some good news and recovered 17 paise against the US Dollar. The value of the green currency was Rs 68.01 during the early trade.
23 January 2017
Rohan Jaitly