Subramanian Swamy of the Bharatiya Janata Party described Arvind Kejriwal as a Naxalite. He said that the Delhi Chief Minister Arvind Kejriwal was supporting anti-national elements while he accused Prime Minister Narendra Modi of surrendering to Pakistan.
BJP leader Subramanian Swamy said that Congress and Arvind Kejriwal are against Bharatiya Janata Party and Arvind is a Naxalite. He added that Arvind will say anything at any time.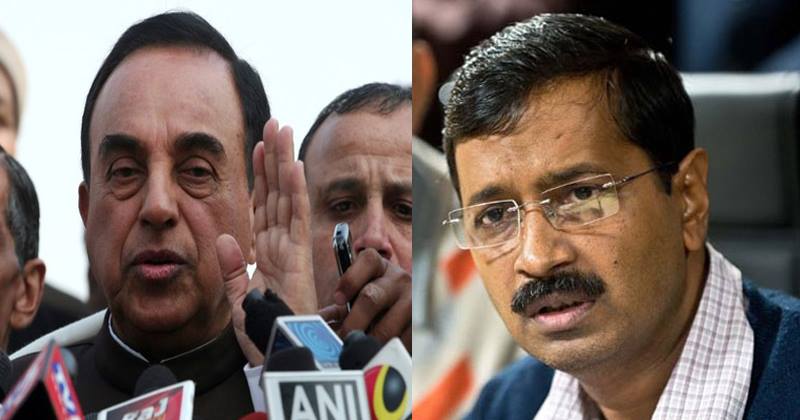 "If we take a hard line on Pakistan, he will say, why have you taken a hard line?. If you take a soft line on Pakistan, he will say, they have invited Pakistan and all that? That man is a complete 420 (cheat). How can I take him seriously?" BJP leader said.
Indian and Pakistani officials met in Delhi at the National Investigation Agency (NIA) headquarters to take stock of the probe into the Pathankot attack. The opposition parties slammed BJP for giving 'unfettered access' to the Pathankot airbase to the Pakistani team.
Five member of Pakistani Joint Investigation team (JIT) including Lahore's Deputy Director General Intelligence Bureau, Muhammad Azim Arshad,  Tanvir Ahmed, Inter-Services Intelligence (ISI) official Lieutenant-Colonel, Military Intelligence official Lieutenant-Colonel Irfan Mirza and Shahid Tanveer, Gujranwala CTD Investigating Officer,  is headed by Chief of Punjab's Counter Terrorism Department (CTD) Muhammad Tahir Rai.
Ministry Of Home Affairs revealed about a possible threat to the Joint Investigation team (JIT) from the Islamic fundamentalist organizations established in Pakistan and their proxies in India. Punjab Police is providing 25 bulletproof cars to ferry them and the National Investigation Agency (NIA) officials in Pathankot and the closest areas to the border.
After JIT members arrived in India, a note was sent sparking a political storm over whether they should be allowed to access to the airbase.
31 March 2016
Avni S. Singh