Prime Minister Narendra Modi is to visit 5 countries starting from 4 June. This five-nation visit will include Afghanistan, Qatar, Switzerland, the US and Mexico. The visit of PM Modi will begin with Afganistan as he will inaugurate India-funded Salma Dam. The Dam has been constructed at a cost of about Rs. 1400 crore.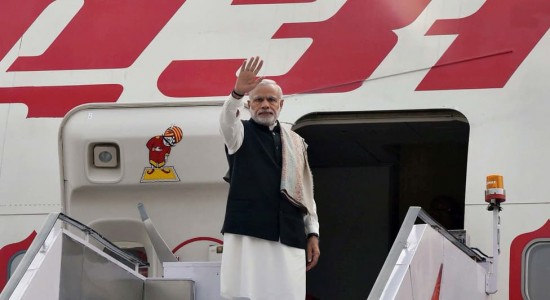 From Afganistan, Modi will be visiting energy-rich Qatar and then to Switzerland.
PM Modi will hold thorough talks with Emir of Qatar Sheikh Tamim bin Hamad Al-Thani during the  two-day visit to energy-rich Qatar about a range of bilateral issues. These issues will include ways to further boost economic ties, particularly in the hydrocarbon sector.
The prime minister will hold talks with the Swiss leadership, including President Johann Schneider-Ammann in Switzerland. He will seek cooperation to unearth black money accounts of Indians in Switzerland as he promised  during elections in 2014.
The officials of India and Russia are working on finalizing an arrangement that could pave the way for automated exchange of information on tax-related matters.
On May 18 the Switzerland government had initiated consultation on an ordinance to put in place a mechanism for automatic exchange of tax information with other countries including India.

On June 7, PM will travel to the United States at the invitation of President Barack Obama. Modi will review the progress made in key areas of defense, security and energy with the President.

While staying in the US Modi will also address a Joint Meeting of the US Congress.

He will visit Mexico on his return to India where he will lay his eyes on the trade and investment tie-ups.
Follow us on Facebook, Twitter and Instagram for more updates. Don't forget to like and share. Do tell us your views in the comment box below.
30 May 2016
Avni S. Singh