Navjot Singh Sidhu's exit clearly came as a surprise. He told reporters that his sole reason to quit Bharatiya Janata Party is because he had to choose between right and wrong and he can not afford to be neutral. He directly put the blame on Parkash Singh Badal, Sukhbir Singh Badal and Bikram Singh Majithia and said that this trio is responsible for all that is wrong in Punjab.
Sidhu said that BJP was only guilty by association. The most wondering coincidence was, that his resignation from the Upper House collided with Arvind Kejriwal's show of penance at the Golden Temple Yesterday.
After he resigned, within minutes, the important leaders of AAP Sanjay Singh, Sucha Singh Chhotepur and Bhagwant Singh Mann showered praises on him and described his resignation as a courageous step. They said he is brave to fight against the adharma in Punjab.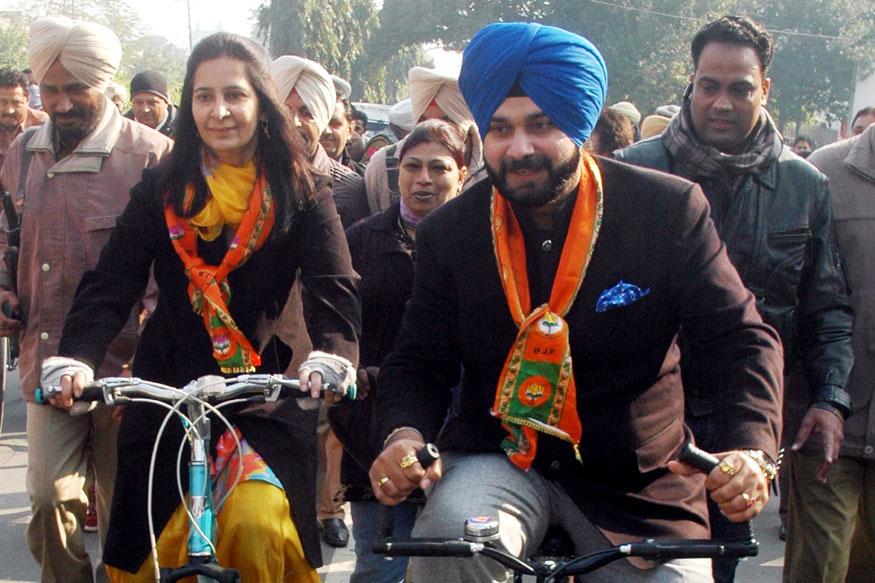 There are rumours circling around that he will join AAP and there is no doubt his switch from BJP to AAP will play a big role in the Punjab election next year.
Where Arvind Kejriwal's Aam Aadmi Party (AAP) was celebrating Sidhu's resignation, the BJP leaders appeared clueless as they were hit hard by their inner party intelligence failure. Sidhu's Rajya Sabha exit has hurt the BJP almost irreparably in Punjab. After BJP lost its debacles in Uttarakhand and Arunachal Pradesh, it is the third huge jolt to the party.
Sidhu is one of the best-known faces in Punjab and his collaboration with AAP will work as a force multiplier for Arvind Kejriwal's Aam Aadmi Party. The cricketer turned politician is considered a youth icon, a crowd-puller and he enjoy a clean image.
Though nothing has been official, Bhagwant Mann, an AAP parliamentarian in Punjab stated that If he joins our party, we will welcome him with open arms.
Without revealing any information, AAP leader Arvind Kejriwal tweeted:
People can give their rt hand for an RS seat. Ever seen a sitting RS MP resigning to save his state? I salute Sidhu ji for his courage

— Arvind Kejriwal (@ArvindKejriwal) July 18, 2016
Follow us on Facebook, Twitter and Instagram for more updates. Don't forget to like and share. Do tell us your views in the comment box below.
19 July 2016
Avni S. Singh