India's Prime Minister Narendra Modi will be seen in four cities at one time across the world. No, we are not talking crazy but the truth has a twist. PM's wax statues will be unveiled at the Madame Tussauds Museums on April 28th and these statues will be established in Singapore, London, Hong Kong and Bangkok. People will be able to see Modi's wax statue at four places around the world.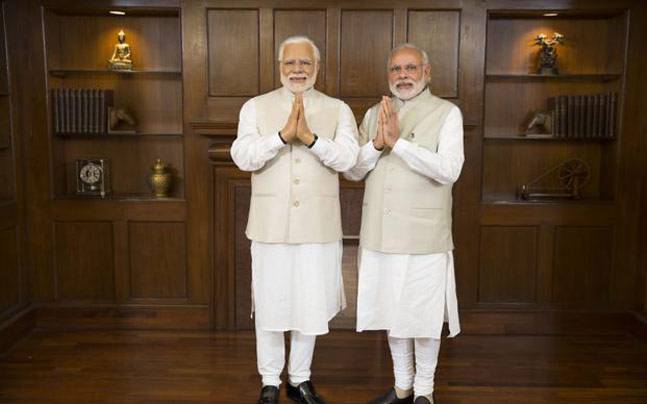 Earlier this year, a team of Museum's artists and experts measured Modi at his residence in New Delhi. They have described Modi as a hugely important figure in world politics. Modi is known for his oratory but when he met his life-size wax statues he was stunned and speechless to see them. Modi has seen these statues in New Delhi in a private viewing on Monday, now these statues will travel to the headquarters of Madame Tussauds in London.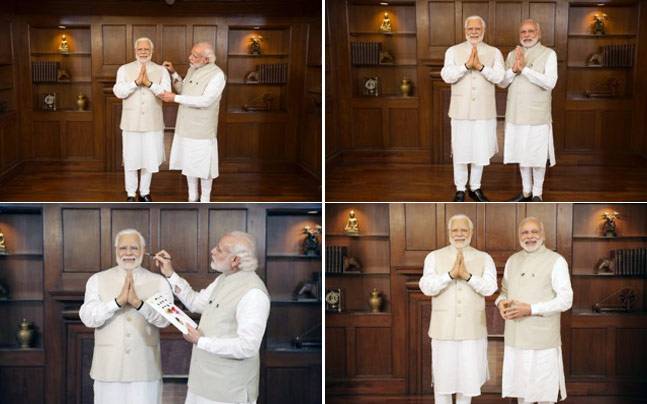 At the meeting, after he met his wax avatar face to face, he said "What can I say? As far as art is concerned, the Madame Tussauds team is exceptional at what they do. What Lord Brahma does normally is what the artists there are doing".
The wax figure of Modi has his hands folded in a namaste style and is dressed in a white kurta with his signature cream jacket. The wax models of the prime minister took 4 months to complete and cost around rs. 1.5 crore each. Prime Minister will be joining US President Barack Obama, British PM David Cameron, German Chancellor Angela Merkel,  Amitabh Bachchan, Aishwarya Rai Bachchan, Salman Khan, Shah Rukh Khan and cricket legend Sachin Tendulkar at Madame Tussauds.
Follow us on Facebook, Twitter and Instagram for more updates. Don't forget to like and share. Do tell us your views in the comment box below.
21 April, 2016
Avni S. Singh