Modi's swearing-in ceremony is an event that will be watched and followed with unabashed enthusiasm.
Why not, but? After all, not always does a serving Prime Minister win an election with such overwhelming authority. Whether Gandhi's sit in their comfort-space viewing PM Modi's swearing-in ceremony whilst singing a Ra-Ga to calm down tense nerves is something that's debatable.
Surely those who happen to believe in conspiracy theories would want to offer insight on whether there's some hidden agenda behind India snubbing Pakistan's prime minister Imran Khan for Modi Ji's swearing-in ceremony.
After all, given the cordiality and camaraderie- yes, there are other adjectives in the Oxford dictionary as well, but who's got the time for that– one saw between the two neighbors during one of the most testing instances in the history of India (in recent times) given the Pulwama attack and the events thereafter, there was hardly a doubt about the decency and integrity with which the Pakistani Army conducted itself.
So to now have the news that Imran Khan will not be a part of an event happening not too far away from his plush Pakistan residence sounds a bit strange.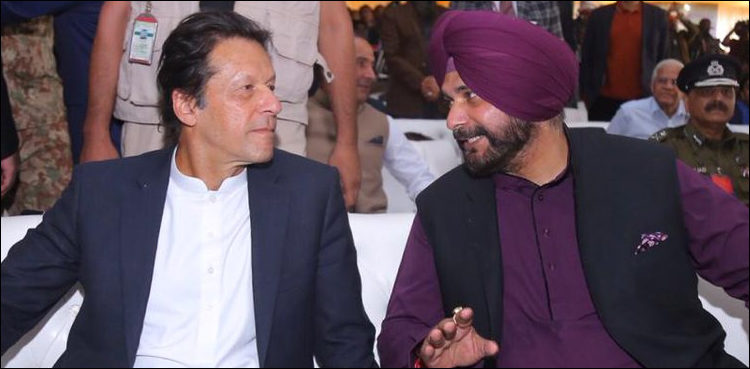 But yeah, when did anyone declare that the world can function minus some drama and please don't beat your brains about it for the term facade hasn't been used here.
On Thursday, all eyes, saving those that cannot exist minus social media banter, will be transfixed on Modi's swearing-in ceremony. In fact, even John Snow fans, binge-watchers of Netflix may want to skip their daily habit to make time for an event that celebrates the felicitation of a gentleman presiding over the world's largest democracy.
Here's a fact.
For someone who did want Narendra Modi as the prime minister of India, how does Imran Khan feel at having not been invited to the swearing-in ceremony of his Indian counterpart?
But that being told, here is something that may baffle those who are fans of Pakistan's Prime Minister, someone who's been a legendary cricketer, a star with international appeal, and a leader, whose election to a post that's the next most powerful position in Pakistan, following its Army, was appreciated on this side of the border.
After all, Imran Khan didn't shy away from inviting Navjot Sidhu of Congress in Pakistan quite a few months back- isn't it?
Wasn't that a sign of respect to an "Indian", a term, which according to most of us in this part of the world, is something that does have a lot of acrimony in Pakistan?
But well, who is the common man to dissect the political stance of India. Isn't it? After all, Desh-Ke Prati Lagaav (the love for one's country) and the belief that whatever it does, does for the good (faith in one's country's actions) is also something important.
Meanwhile, here is what leading journals had to say about the developing story:
Hindu-majority India and Muslim-majority Pakistan have fought three wars since both won independence from Britain in 1947 and came close to a fourth in February after a suicide attack by a Pakistan-based militant group killed at least 40 Indian police in the contested Kashmir region.