The Supreme Court on Thursday said that Lokpal and Lokayukta Act of 2013, in its original form, is completely an "eminently workable piece of legislation". It also said that there's no need to keeps its implementation in abeyance till the parliamentary standing committee's proposed amendments are incorporated.
It's been almost 4 years since the Lokpal and Lokayukta Act came into existence, and this order by the Supreme Court seems that they want to push immediacy of a Lokpal in the system for transparency in government and public life.
A Bench led by Justice Ranjan Gogoi disagreed with the government's current stand that the appointment of Lokpal as of now is not possible, as there's no Leader of Opposition in the 16th Lok Sabha. As per the 2013 law, which was put into action in 2014, the LoP (Leader of Opposition) is one of the major member and a part of a high-level selection committee for Lokpal. Other members of this panel are the Lok Sabha Speaker, Prime Minister and the Chief Justice of India. The major reason behind the hanging of law for such a long time is an amendment to switch the LoP for the leader of the single largest party in the opposition in the Lok Sabha. If the amendment is made, the leader of the single largest opposition party can take the position of LoP, and the law will finally be put into action.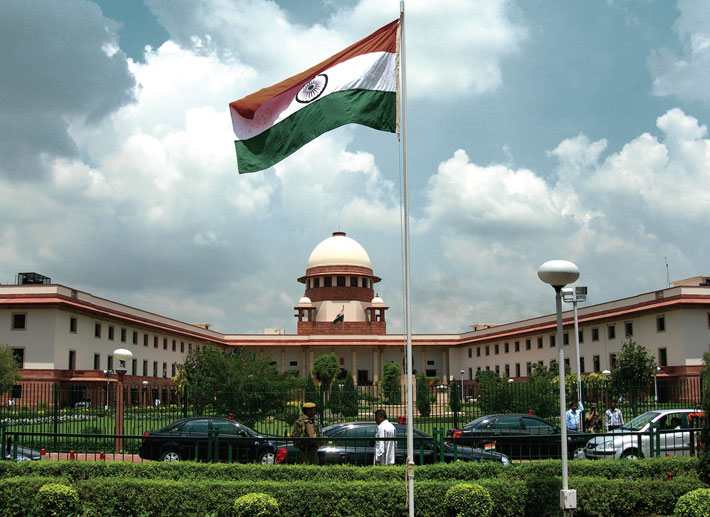 However, this is not happening. Attorney-General Mukul Rohatgi has consistently been telling the Supreme Court that the amendment to switch, is still pending in the parliament. And, he also said that the law will keep hanging until the parliament takes the action.
In his announcement, Justice Gogoi called the Law "eminently workable" and also said that there's no justification to bear for the proposed amendment as it is the need of the hour.
To this, Senior Advocate Shanti Bhushan alleged that the Lokpal Act was deliberately not implemented due to some other reasons. He also pointed it out for the court that the position of LoP has been substituted with the leader of the single largest opposition party for other laws which were concerned with the appointment of CBI Chief, Chief Vigilance Commissioner and Chief Information Commissioner. Bhushan had also submitted that the Court should not leave it to the political parties to pass the Lokpal bill and give strong directions to Parliament to amend the law.
This is not the first time that the Supreme Court has come out with a strict warning for Lokpal Act implementation, prior to this, they had criticised the government for "dragging its feet" on Lokpal which is a priority for public life.
27th April 2017
Jyotsna Amla