Sarbananda Sonowal, is set to become the first BJP chief minister of Assam as the saffron party registered a landslide victory in the Assembly Polls.
From student politics (All Assam Students Union) to joining Asom Gana Parishad (AGP), then switching to BJP and becoming a Union Minister, Sonowal's political journey to the pinnacle has been a steady climb marked by various twists and turns.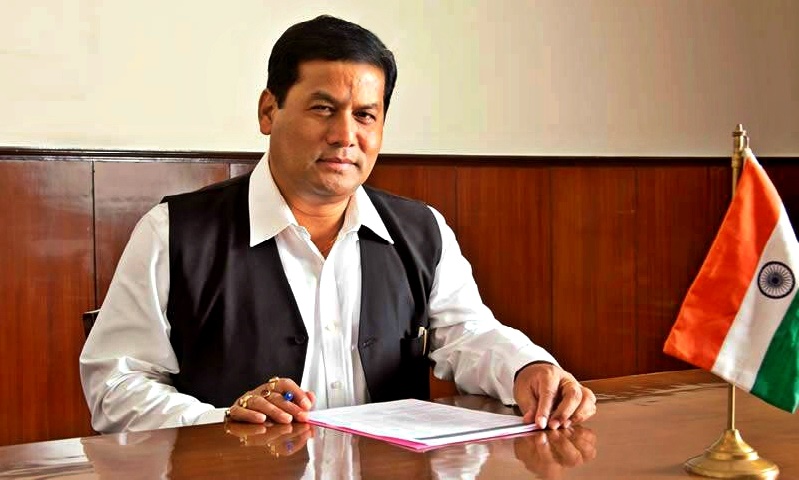 Sonowal's selection as BJP's face in Assam didn't come as a surprise as the firebrand leader comes with a clean image, has no baggage of past and moreover enjoys the confidence of PM Narendra Modi.
He belongs from Sonowal-Kachari tribe, and was included in the Union Cabinet (Minister for Sports & Youth Affairs) as the sole representative from the North East. Though, it miffed the senior party leaders considering that he had joined BJP only three years back, 2011.
Sonowal was appointed the BJP state unit President in 2012. He was credited with raising the party's tally to seven from the earlier four and reducing the Congress margin to three from seven in the 2014 Parliamentary polls.
In the Assembly elections, he has proved out to be BJP's potential trump card against the Congress party's reliable war horse Tarun Gogoi, as party is ahead on 85 seats in the state.
Here's a quick look into his education qualifications and political journey.
Born: October 31, 1962
Education: LL.B., B.C.J. from Dibrugarh University and Gauhati University
Political career:
1992-1999: AASU president
2001: Joins AGP
2001: MLA from Moran
2004: MP from Dibrugarh
2011: Joins BJP
2012-2014: Appointed BJP Assam unit chief
2014: MP from Lakhimpur, Union Minister in Narendra Modi government
2016: BJP Chief Ministerial candidate
The 54-year-old contested this assembly polls from Majuli, the world's largest river island and the seat of Vaishnavite culture.
19 May 2016
Rumani