Taxi operators have been charging the customers extra under surge pricing. To stop the extra charges Delhi government launched a helpline on Monday. On this helpline you can call and report about taxi operators overcharging.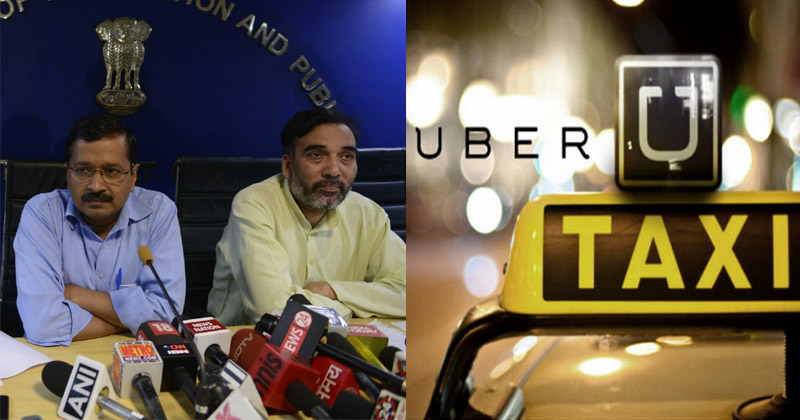 Gopal Rai, the transport minister tweeted that residents of Delhi can use the number 011-42400400 to register the complaint and he also added that strict actions will be taken against the companies following surge pricing.
दिल्ली में कोई भी टेक्सी सर्ज प्राइस के नाम पर ज्यादा पैसे वसूल रही हो तो आप 01142400400 पर फोन करें !
हम सख्त करवाई करेंगे !

— Gopal Rai (@AapKaGopalRai) May 2, 2016
Surge pricing is basically a business model under which companies charge higher rates than normal to encourage more drivers to offer rides. It applies when the demand for taxis outstrips supply.
After a ban on diesel-run cabs came into effect in the NCR on Sunday, Uber brought back the practice of Surge charges, which prompted Arvind Kejriwal, the CM of Delhi to warn the operators of a "strong action". He tweeted "Some taxis hv started charging surge. Surge not allowed under law. They r warned that strong action will be taken against them." 
Arvind Kejriwal had already described Ola and Uber's business model as "daylight robbery", earlier. After the second phase of Odd- Even scheme ended on 30 April, the surge pricing among the taxi operators was back in motion. Commuters across Delhi who availed the services was charged under  surge pricing and when confronted an Uber spokesperson told them that suspension of surge pricing was only a "temporary" measure and after the diesel-run cars were banned people thought of it as an even measure.
Ola and Uber, both hiked their rates by three times during the second phase of the odd-even scheme. Commuters have complained that they had to pay a huge amount because these taxi operating companies have charged them triple times of the amount. The operators had to withdraw surge pricing after the Delhi government threatened to cancel their licences and impound cabs.
Follow us on Facebook, Twitter and Instagram for more updates. Don't forget to like and share. Do tell us your views in the comment box below.
2 May, 2016
Avni S. Singh