1. Congress To Approach Election Commission Over Modi's Remark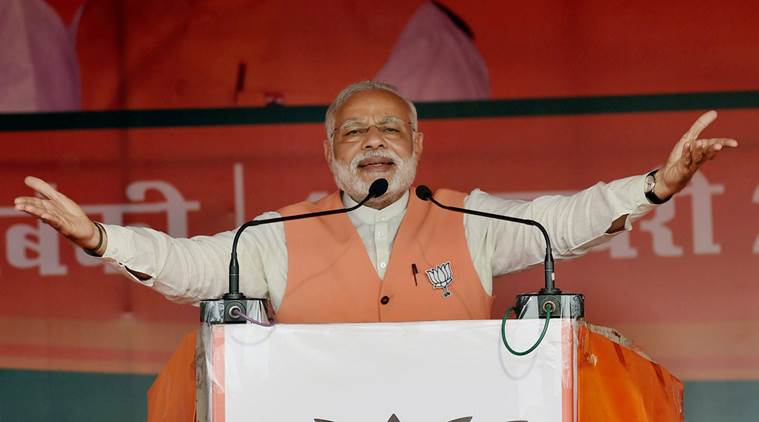 The Congress is likely to approach the Election Commission (EC) on Monday over Prime Minister Narendra Modi's 'controversial' remarks, during a recent rally. Modi, while addressing the rally in Fatehpur said "If a village receives funds for a graveyard, then it should also get for cremation ground… If you provide uninterrupted power supply for Eid, then you should also do it for Holi". The opposition has slammed the face of BJP for using 'communal tactics' which goes against the SC ruling stating ' seeking votes on the basis of religion, caste, race, community or language was not legal'. Head of Congress' legal cell, K.C. Mittal said, "We will approach the Election Commission today (Monday) over his controversial remarks."
2. Delhi Bound Kalindi Express Derailed at Tundla Junction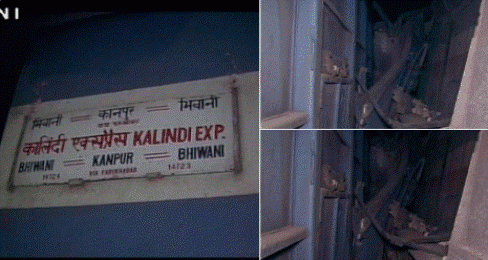 Delhi-bound Kalindi Express collided with a freight train in the early hours of Monday at Tundla junction, near Agra in Uttar Pradesh. The engine and the first coach derailed at the station, however, there were no reports of injuries or casualties. Several trains have been either canceled or delayed on the New Delhi-Howrah route due to the accident and the Indian Railways have released a list of helpline numbers Hathras 05722 – 1072; Tundla – 220337, 220338, 220339, 1072; Kanpur 0512 – 2323016, 2323015, 2323018.
3. Nagaland CM Steps Down Amid Reservation Row
In a dramatic turn of events, Nagaland's CM T.R. Zeliang has decided to step down from his chair. Protests erupted in the state after the government announced 33% reservation for women in Civic polls as the protesters said that the move violates special rights guaranteed by Article 371(A) of the Constitution. 2 people were killed and several others were injured during the clashes between police and protesters. Last week, the Government declared the polls null and void, however, Nagaland Tribes Action Committee further demanded T.R. Zeliang's resignation. After asking for two to three days to consider the demand, he finally bowed down on Sunday and a consensus leader will be elected on Monday morning at Naga People's Front legislature party meeting.
4. NPA of Banks Increased By 56.4 Percent in 2016: Report

Bad loans or NPAs of public sector banks have now shot up by 135% in the last two years, despite several restructuring schemes being launched by Reserve Bank of India. Gross Non-Performing Assets (NPAs) of state-owned banks increased by 56.4% to Rs 614,872 crore during the 12-month period ended, December 2016. The amount is expected to rise further in the next two quarters due to the Government decision to withdraw Rs 500 and Rs 1000 currency notes. While total NPAs of both public and private sector banks now amounts to Rs 697,409 crore, PSUs alone has Rs 261,843 in bad loans, which is 11 percent of their gross advances.
5. Shahid Afridi Announces Retirement From International Cricket
Legendary Pakistani all-rounder Shahid Afridi, announced his retirement from international cricket on Sunday, ending an illustrious and a somewhat controversial 21-year career. Shahid Afridi aka Boom Boom Afridi quit Tests in 2010, before bidding goodbye to ODI cricket after the 2015 World Cup. However, he continued to captain the Pakistan Twenty20 side till the 2016 World Cup in India, before stepping down from the shortest format. After smashing a 28-ball 54 in a Pakistan Super League game for Peshawar Zalmi in Sharjah, Afridi said, "I am playing for my fans and will continue to play this league for another two years but it's goodbye from international cricket".
6. Market Opens in Red, Ruppe Sheds 4 Paise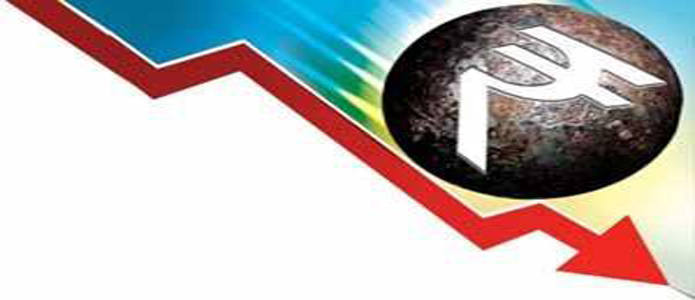 BSE's Benchmark Sensex lost 40.24 points due to profit booking by investors in recent gainers and mixed Asian cues as the 30-share barometer were trading at 28,428.51. NSE's Nifty too lost 8.85 points but remained above the 8800-mark at 8,812.85. Indian Rupee lost 4 paise against the US Dollar as the American currency strengthened overseas and lower opening of the domestic equity market further put pressure on Indian Rupee. The Green Currency was valued at 67.05 during the early trade of Monday.
Follow us on Facebook, Twitter and Instagram for more updates. Don't forget to like and share. Do tell us your views in the comment box below.