Smriti Irani who was handling HRD Ministry till now has been transferred to the Textiles Ministry. Prakash Javadekar would hold the charge of the Ministry of Human Resources and Development.
On Tuesday Prime Minister Narendra Modi reshuffled his cabinet in which he inducted 19 new faces and changed the portfolio of Smriti Irani. Javadekar was elevated from Minister of State (Independent Charge) to the Cabinet rank and replaced Smriti Irani from the Ministry of Human Resources and Development.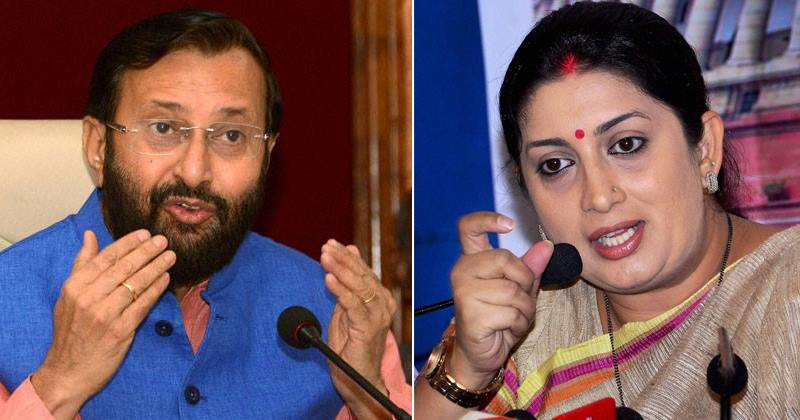 JNU student leader Kanhaiya Kumar celebrated the exit of Smriti Irani and said that this is hardly a "punishment" for the suicide of Dalit student Rohith Vemula.
He also said that justice had not been given to Vemula and it still awaits.
The Jawaharlal Nehru University Students Union President said "Cabinet reshuffle is not punishment? Bye bye Smriti Irani".
He said that Bandaru Dattatreya must be jailed for allegedly harassing Rohith which led him to commit suicide.
Rohith was a doing PhD from the University of Hyderabad who committed suicide on 17 January. His suicide triggered widespread protests against Smriti Irani and Dattatreya. People blamed them for Rohith's suicide.

Rohith and four Dalit students  were suspended in September because they had a clash with a leader of the Akhil Bharatiya Vidyarthi Parishad (ABVP).
Follow us on Facebook, Twitter and Instagram for more updates. Don't forget to like and share. Do tell us your views in the comment box below.
6 July 2016
Avni S. Singh