It was only a day before yesterday when Delhi CM Arvind Kejriwal was detained by the Delhi Police when he tried to meet a family member of the ex-serviceman who committed suicide and looks like his aggression towards Centre got fueled by this incident.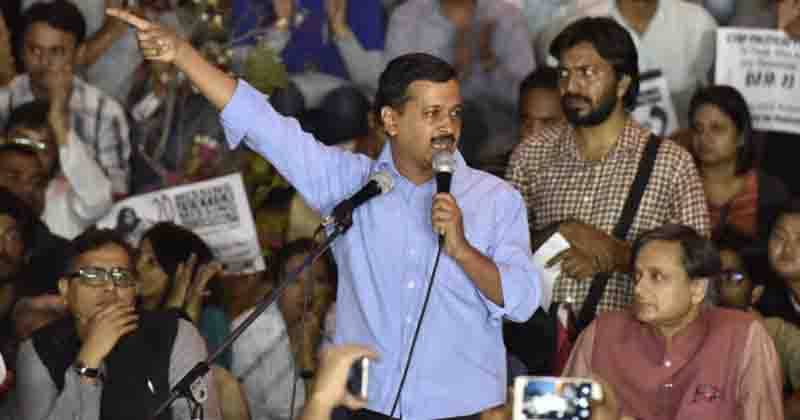 JNU students organised a solidarity meeting for the missing student Najeeb Ahmed at JNU campus on 3 November 2016, Arvind Kejriwal attended the meeting and during his speech he lashed out the Bharatiya Janata Party (BJP) for polarising the society in the name of votes.
He said that BJP leaders are unfaithful and they are not even loyal to their own blood. He added that BJP does not belong to anyone, even to their father. The party has the greed of power and money and if needed they will sell their father for that.
Ye BJP wale kisi Hindu ke nahi hain, ye apne baap ke bhi nahi hain: Delhi CM Arvind Kejriwal pic.twitter.com/vBluH6aSxW

— ANI (@ANI) November 3, 2016
He strongly asserted that BJP is trying to polarise the society in the name of votes and also dividing it between Hindu and Muslims.
These remarks made by Delhi CM does seem like a part of a failed attempt to regain the confidence of people in coming elections but we can't be sure if these remarks are entirely hollow.
Follow us on Facebook, Twitter and Instagram for more updates. Don't forget to like and share. Do tell us your views in the comment box below.
4 November 2016
Avni S.Singh