1. AAP Demonstrates EVM Tampering In Delhi Assembly.
In Tuesday's special session of Delhi Assembly, Aam Aadmi Party (AAP) decided to demonstrate how the Electronic Voting Machines (EVM) can be manipulated for favouring a certain party. The manipulation was shown by Greater Kailash MLA using a dummy EVM, and in his session, he demonstrated how a "manipulator" enters the polling booths on the day of voting and rig it by pressing an unique secret code. He even claimed that the motherboard of an EVM can be changed in less than 90 seconds, and along with this, he has challenged the scientists to explain to him how the EVMs cannot be hacked.
– For the first time in India
– LIVE Demo of EVM tampering
– See for yourself
– Share with everyone#WeChallengeEC pic.twitter.com/PxOYoqvV0D

— AAP (@AamAadmiParty) May 9, 2017
(Video Source: News Nation)
In his demonstration, the actual votes were highly different than the EVM Results. This is also the first time ever in India that a live Demo of EVM tampering happened.
2. Violence Breaks Out Between Thakurs and Dalits in Saharanpur.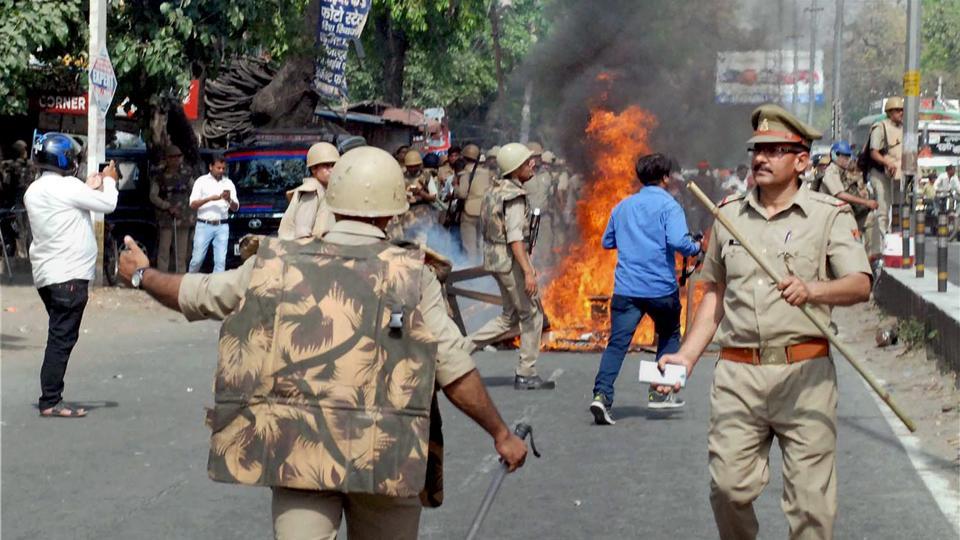 Police have been put on high alert after a huge violence breaks out between the Thakur and Dalit community in Uttar Pradesh's Saharanpur district. As per NDTV, the main reason behind this erupted violence is said to be a clash between the two communities over processions to mark the birth anniversary of Maharana Pratap. The clash resulted in stone-pelting and vandalism which led to head injuries sustained by three police officers in the area of conflict. This is not the first time when something like this happened, just days before this, a man was actually in one of these two community clashes.
3. Jhulan Goswami Is Now The Leading Wicket-Taker In Women's ODIs.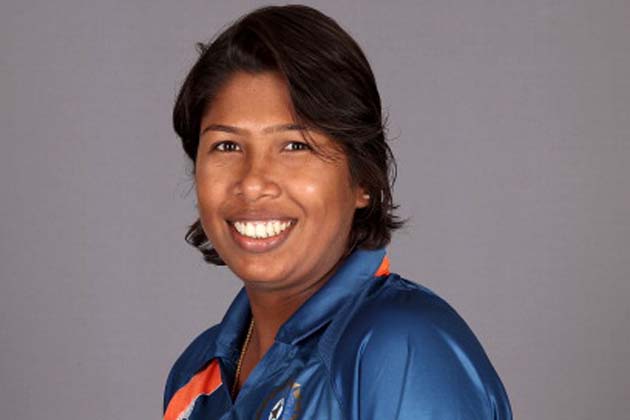 Jhulan Goswami became the leading wicket-taker in Women's One-Day Internationals and went past the earlier record of 180 wickets by Australian Cathryn Fitzpatrick with 181 wickets in her bag. While Fitzpatrick made the record in 109 matches, Goswami took her 181st wicket in her 153rd ODI match in South Africa. Another top Indian player is Neetu David who is at number 4 with 141 wickets in her basket.
4. Four Teachers Suspended In NEET Kannur Girl Row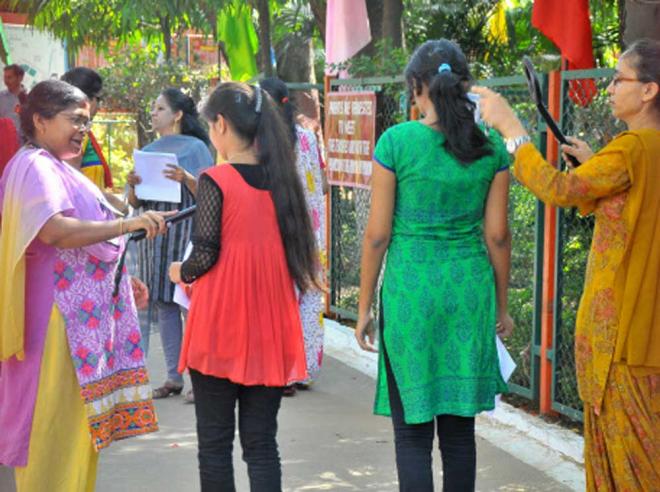 After an extensive amount of rules where a girl candidate was forced to remove her innerwear by the invigilators during the medical entrance exam – NEET on Sunday, the school management has finally decided to suspend 4 teachers, but just for a month. CBSE has called the incidence "unfortunate", however, State Human Rights Commission has filed a case against the Board. This very incident has created a huge uproar in the entire nation and the CPI student wing SFI even carried a march to the Pariyaram school in Kannur, today.
5. Market Ends Flat, Rupee Reaches 3-Week Low
BSE's Benchmark Sensex lost 7.10 points during a thin trade-day as investors waited for the next trigger post-French elections amid mixed global cues. The 30-share barometer came below the 30,000-mark before settling at 29,911.44. NSE's Nifty, on the other hand, gained 2.80 points and settled above the 9300-mark at 9,316.85. Indian Rupee, in its biggest single-day loss of 2017, lost 32 paise against the US Dollar and ended at a 3-weak low of 64.63 amid frantic demand for the greenback from importers and banks during Tuesday's trade.