Through the platform of Mann ki Baat, PM Modi, undoubtedly a tall leader and political luminary, has been able to create a relevant bridge for nationwide communication between himself and his countrymen.
After all, it's initiatives like Mann ki Baat that do allow for discourse at a national level basis the ideas, thoughts and directions that the tall leader standing in the position of the Prime Minister has on offer. Sincerely speaking, Mann Ki Baat has been a recurring program that's often grabbed eyeballs and stirred key discussions, which is anything but a new development.
When the country, in entirety, was amid the nationwide lockdown, 2020 featured a recurrent theme- Mann Ki Baat. Using that communication vehicle, the honourable PM Modi was able to initiate dialogue when what was prevalent all around- was a sense of silence. In fact, there was pin drop silence across sectors, industries and whatnot for the better part of 2020.
Now, in the brand new year, just when everyone would've been thinking as to when might a new edition of Mann Ki Baat happen- along came PM Modi expressing his insights and thoughts about a program much needed and relevant for the countrymen.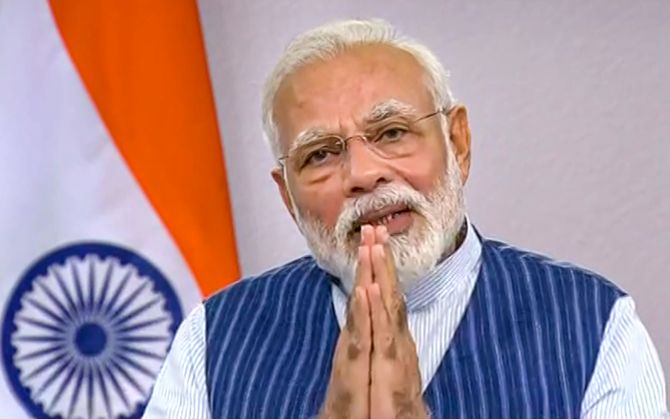 So now the key question is- what formed the basis of the latest edition of the poignant national exchange, "Mann ki Baat?" and what all areas were touched upon by the most prominent leader in the democratic nation?
And let's remember, what's already been a rocky start in some ways to 2021 recently unfurled a much-despised and widely-critiqued showdown between the protesting farmers and the law-enforcing authorities right here in the national capital region of the country and that too, on the occasion of the nation's 73rd Republic Day!
What was clearly an occasion to forget instead of recalling has led to creation of ceaseless news, the majority of which leads to heavy duty dialogue but that's understood (and isn't hard to note).
That being said, the key question is, on what note did PM Modi begin when talking about his maiden lecture featuring the Mann Ki Baat talks for 2021?
Here are the key highlights of what may surely have been the most widely received national addresses in a while:
The nation was shocked to witness the insult of the Tricolour on January 26. We have to fill the coming days with hope and novelty.
Today is the last day of January 2021. Are you too thinking, .. the way I am that 2021 had commenced just a few days ago? It just doesn't feel that the entire month of January has passed!
This month, there has been very good news from the cricket pitch. Our cricket team, after initial setbacks made a grand comeback, winning the series in Australia. The hard work and teamwork of our players is inspirational.
The 'made in India' vaccine is a symbol of India's self-reliance; it is also a symbol of her self-pride.
In 15 days, India vaccinated 30 lakh corona-warriors whereas it took America 18 days and Britain 36 days to achieve the same feat.
Now that being said, while there definitely were some critical issues and how they affected the state of the country in PM Modi's lecture, what was also fascinating was to note the key positives that emanated from some distant parts of the country, with the PM noting some inspiring feats as follows:
A similar amazing feat has been achieved by Badaut village Panchayat of Panchkula in Haryana where people are filtering drainage water and using it to irrigate fields.
Also Read: Oil Ministry Not Pointing To Any Ease In Petrol, Diesel Prices Any Time Soon!
I have seen another news from Kerala where divyang NS Rajappan Sahab has been taking out plastic bottles in the Vembanad lake.