1. PM Modi To Meet Donald Trump On 25 June.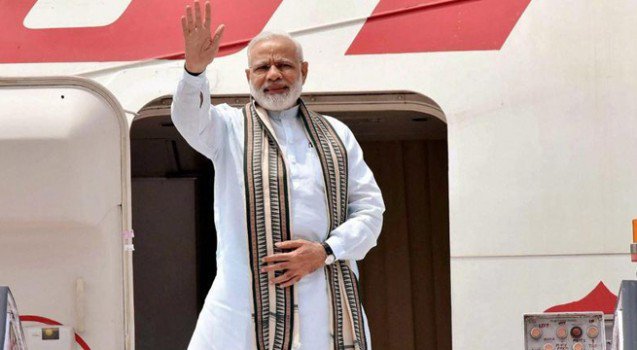 Prime Minister Narendra Modi is all set to visit Washington DC on June 25-26, as reported by ANI on Monday. This is going to be the first time since PM Modi will visit the US ever since President Donald Trump held the oval office. Both the world leaders are also scheduled to meet each other, where PM Modi will be holding talks with President Trump over some contentious issues like H1B visas and climate change.
2. Bombay HC Is Questioning Maharashtra Govt Over Early Release Of Sanjay Dutt.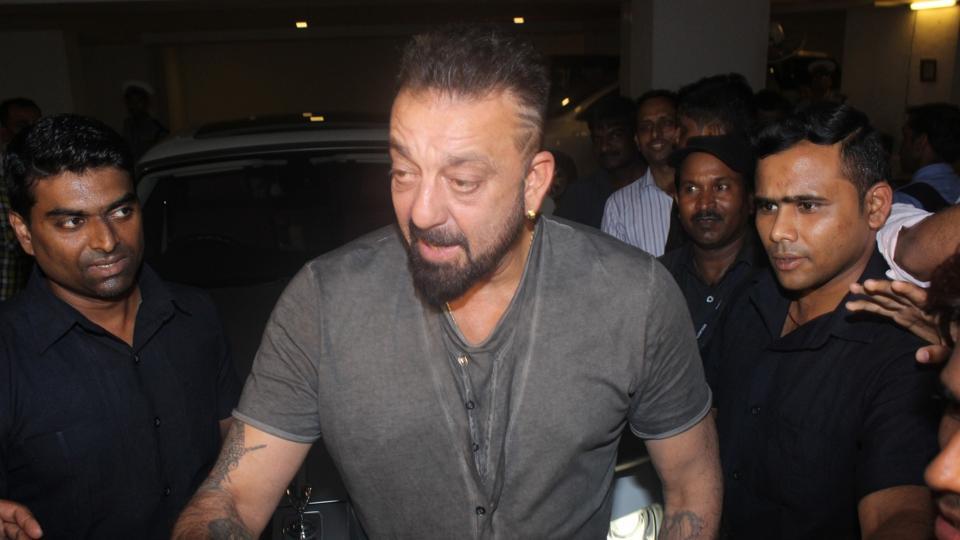 On Monday, the Bombay High Court asked the Maharashtra Government to justify their decision of releasing Sanjay Dutt on the account of good conduct. The Maharashtra Government would now have to file an affidavit stating the parameters on which they release Dutt some eight months prior to the designated date. Dutt was sentenced to five years in jail in connection to the 1993 series blast case. He was released from Pune's Yerwada jail in February 2016 on account of good conduct. A division bench of justices R M Sawant and Sadhana Jadhav was hearing a public interest litigation (PIL) which asked about the detailed information on Sanjay Dutt's treatment in the jail. "Was the DIG, Prisons, consulted or did the jail superintendent directly send his recommendation to the governor?" Justice Sawant asked the state government.
3. Pakistan Sentenced A Man To Death For 'Blasphemy' on Facebook.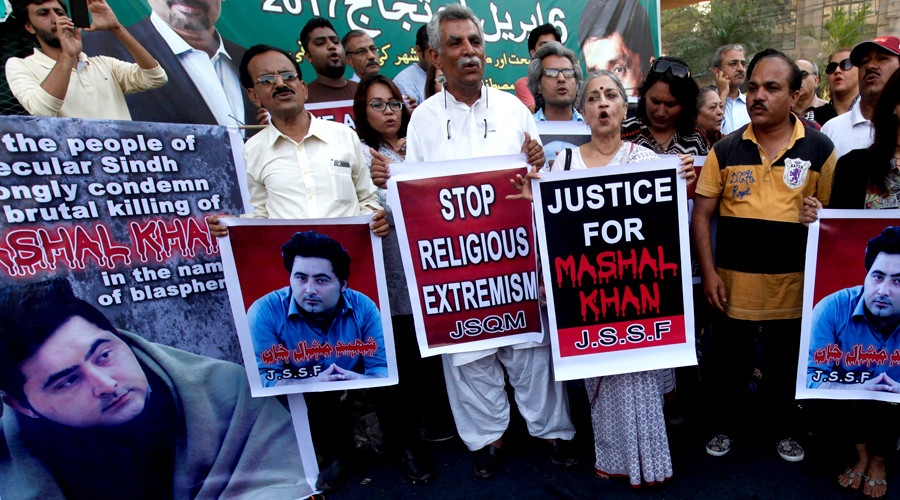 A first in history, Pakistani counter-terrorism court has sentenced a man to death for committing Blasphemy on Facebook. This is the first time ever when someone has been sentenced to death for committing blasphemy on social media. The crackdown of Taimoor Raza, 30, is considered to be a high-profile stint by the Nawaz Sharif government in Pakistan over Blasphemy which is considered a highly sensitive topic in Muslim-majority countries. Shafiq Qureshi, the public prosecutor in Bahawalpur, about 500km south of Lahore, said Raza was convicted for allegedly making derogatory remarks against Prophet Muhammad, his wives, and companions. "An anti-terrorism court of Bahawalpur has awarded him the death sentence," Qureshi said."It is the first-ever death sentence in a case that involves social media."
4. Meghalaya Government Opposes Cattle Slaughter Ban.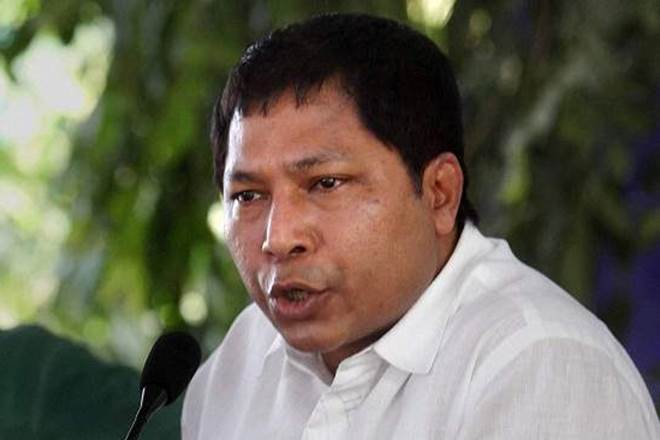 On Monday, the Meghalaya Assembly unanimously passed a resolution which opposes the Centre's amendment over the ban of sale and purchase of cattle at animal markets for slaughter. Along with this, they have also demanded its withdrawal as the new rule would "impact the economy of the state and the food habit of its people". Getting over all the political lines, all the members of the assembly came together and supported the resolution which was tabled by Chief Minister Mukul Sangma. "This House takes a strong note of the shortcomings and infirmities in these Rules (Prevention of Cruelty to Animals, Regulation of Livestock Markets Rules, 2017), as notified and resolves that the same may be withdrawn by Government of India with an immediate effect, so as to maintain the federal and secular character of our Constitution or be faced with a situation where the law prohibits some activity, while the everyday-life practices it on a large-scale due to harsh economic realities, a situation surely to be avoided at all costs," the resolution read.
5. Artificial Incubation Resulted In The Birth Of 56 Snakelings In WB Zoo.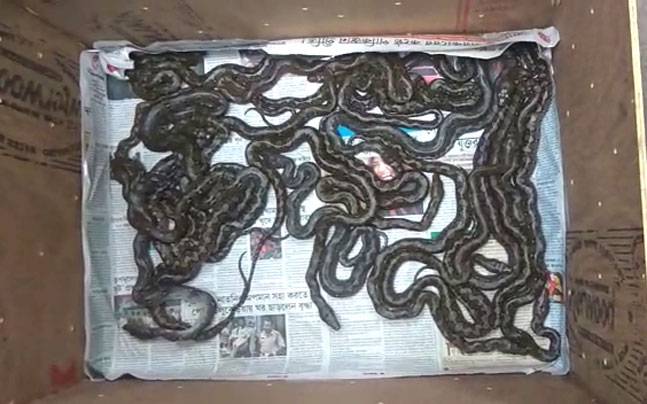 In a historical achievement for the Kolkata's Alipore Zoo, three pythons gave birth to 56 snakelings through the process of artificial incubation. This was also the first time when the eggs of two rock pythons were hatched together. Alipore Zoo director Ashish Kumar Samanta said, "All three pythons were of three different species–Rock, Burmese, and Reticulated. The Rock Python laid two eggs, and both were hatched. The Burmese Python had laid 41 eggs in March of which 34 hatched in April. The reticulated Python laid 28 eggs of which 20 hatched." The entire process was constantly monitored by the researchers at the zoo, as reported by ANI. As a usual, just 10-15 eggs get laid in one go, however, this ground-breaking breeding number has definitely given the Alipore Zoo something unique to boast about.