1. Petrol, Diesel Prices will change every day from 1st May.
Petrol, Diesel Prices will change every day from 1st May, which would be in sync with international market as what happens in most advanced markets. However, the practice would only come effect in five cities, initially, and would then extend to the entire nation. The first five cities are Vizag in Andhra Pradesh, Udaipur in Rajasthan, Puducherry, Jamshedpur in Jharkhand and Chandigarh.
2. BJP youth leader charged for 'Bounty On Mamta' remark.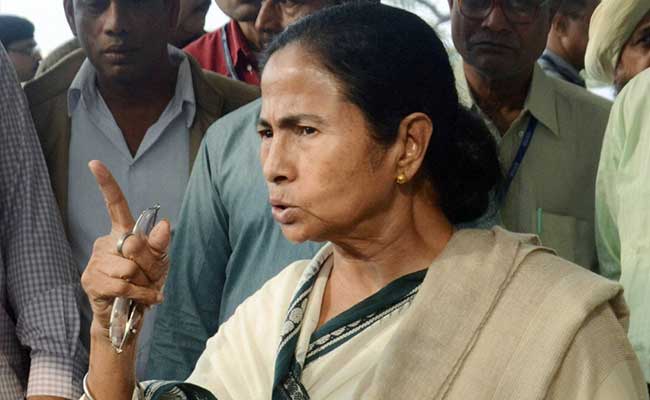 A Bharatiya Janata Party Youth Leader, Yogesh Varshney, has been booked under his remarks on West Bengal Chief Minister Mamata Banerjee. In an interview on Wednesday, the leader said that he will give Rs 11 Lakh to the person who will bring Mamata Banerjee's head to him. Meanwhile, BJP has distanced itself from Varshney's remarks and said that we don't agree with such remarks.
3. 10 years to reverse the damage caused to the Yamuna by Sri Sri Event.
It will take almost 10 years to reverse the damage that was created by the Sri Sri Ravi Shankar's event to the banks of Yamuna. This information was provided by a team of experts to country's top environmental court, today. As per the experts, the last year's event's damage would cost almost 13 crores and an extensive amount of effort to reverse.
4. Two drowning Pak Commandos rescued off Gujarat coast by India.
The Indian Coast Guard on Wednesday, rescued two drowning Pak Commandos near the Gujarat coast. As per the reports, the commandos were chasing a group of Indian fishermen when their boat capsized after hitting one of the Indian boats. The bodies of the commandos have been handed over to the Pakistani authorities.
5. Taiwan bans cat and dog meat for human consumption.
Taiwan is all set to become the first country in Asia to ban the consumption of cat and dog meat. This has been done after a sudden increase of pet ownership in the country which has led to an attitude shift. As per the revised Animal Protection Act, a fine of up to 250,000 Taiwan dollars (Rs. 5,29,036) would be imposed on the person who eats dog or cat meat.
12th April 2017
Jyotsna Amla