When a crime happens, the law states that you call the watchdogs (police) and report the committed crime but it looks like people here in India have built their own concepts of justice and for that, they aren't even afraid of taking law in their hands. In a dreadful incident, that took place in Howrah-Jodhpur Express, a 17-year-old girl was stripped, humiliated and had her head shaved by the passengers of the AC 3-tier compartment.
The girl was accused of stealing a bag and instead of taking her to police, people strip searched her and later shaved off his hair. A railway official did try to stop the passengers but the people abused him and accused him of being her partner in the crime. He even asked passengers to hand over the girl to GRP but the angry passengers ignored him. Women stripped that minor, while few men assaulted her. The incident took place during the stretch between Firozabad and Tundla as the train was heading to Agra.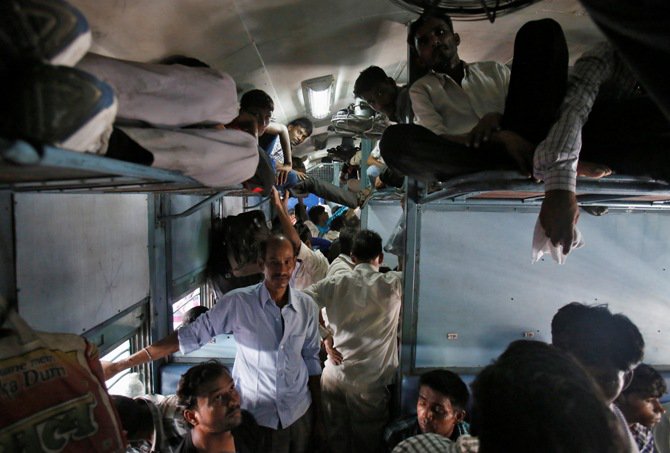 Two Complaints are filed regarding this incident. One against the girl for theft and other against six unnamed passengers who had assaulted the girl.
The parents of the girl stated that she is mentally unstable as she has a brain tumor and was being treated at a Saifai hospital (in UP) for the past year for her illness. Her father who is a daily wage laborer revealed that his daughter ran away on Sunday after he expressed his inability to give her Rs 100 which she wanted for visiting a local fair.
The girl's school-leaving certificate states that she is a minor at 17 years 10 months but in the FIR the police have written her age as 19 years. On Tuesday, the girl was sent to jail after being presented in front of a local magistrate. Her father says that he told police and judge that his daughter is mentally disturbed but, unaffected from her conditions, the authorities send her in jail.
With Inputs From Times Of India.
Follow us on Facebook, Twitter and Instagram for more updates. Don't forget to like and share. Do tell us your views in the comment box below.
11 January 2017
Avni S. Singh