415 Indians are said to be under the inspection, due to their relation with the Panama Papers investigation. The Panama Papers first released 7 months ago and came with huge storm because of the involvement of various celebrities and businessmen from all around the world, with it. Amitabh Bachchan, Aishwarya Rai Bachchan, Sameer Gehlaut (Indiabulls owner), Lionel Messi and Nawaz Sharif are some of them.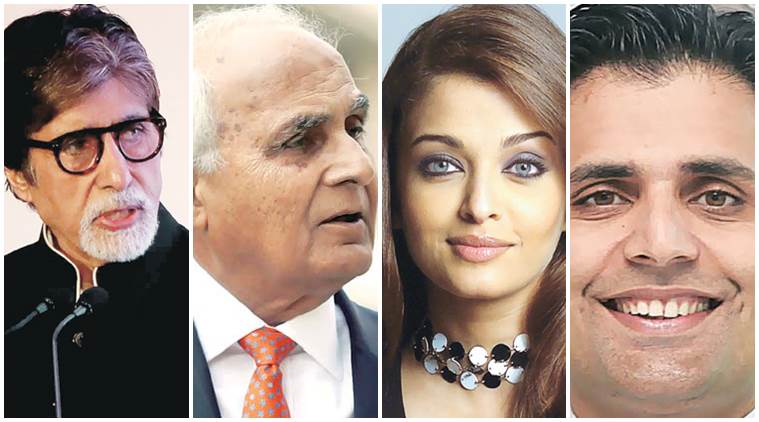 New Delhi has sent 198 references to 13 jurisdictions where Indians involved in Panama Papers have owned entities. These jurisdictions include Bahamas, Jersey, Switzerland, British Virgin Island (BVI), Luxembourg, Cyprus and Seychelles.
The number of Indians involved in this probe and the references have increased than what was known in July, as per Foreign Tax and Tax Research (FTTR) division of Ministry Of Finance. Earlier, the references were at 91 and 297 Indians were under the scrutiny.
The Income Tax Investigation units in New Delhi, Mumbai and Hyderabad have sent most number of references, till now. The members of the multi-agency task force, which has been headed by the Central Board of Direct Taxes (CBDT), have informed the government that out of these 415 Indians – 71 are NRIs, 184 have confessed about their involvement with offshore entities and 70 are ''not traceable''.
The Income Tax (Investigation) wing, till now has conducted searches in 9 people's properties and premises and executed surveys for another 14.
Panama Papers are one such example of Black Money, which escaped the government's measured step of demonetization the Rs 500 and Rs 1000 notes. Another big example is of money in Swiss Bank accounts of various Indians, which is free from this big step.
Follow us on Facebook, Twitter and Instagram for more updates. Don't forget to like and share. Do tell us your views in the comment box below.
15 November 2016
Jyotsna Amla