With air quality taking a drastic plunge in the national capital, the AAP government has announced the Odd-Even Rule 3.0 which will be enforced for a period of five days from 13th November to 17th November.
The move came after an "emergency-like" situation prevailed in Delhi for the third day, as the Air Quality Index (AQI) worsened to 486 on a scale of 500 and was predicted to get even worse in the next 48 hours. As per air quality norms, a satisfactory AQI level is 100 while Delhi is routinely between 300 and 400.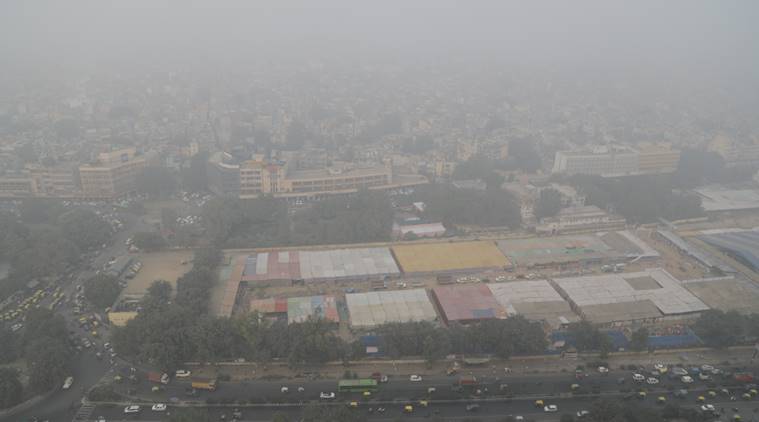 However, the question still remains over whether Odd-Even Rule 3.0 would be able to curb this drastic change in air quality as in the previous two phases, there was witnessed a rise in PM 2.5 particles in Delhi by 15 and 23 percent respectively. As per a report by IndiaSpend, four-wheelers accounts for only 10% of the tola daily traffic on Delhi's roads and there is a need for modifications in the rule.
The @CSEINDIA recommends priority actions to tackle air #pollution in #Delhi https://t.co/H5FPkgiWo3 pic.twitter.com/j8Ha59hLuQ

— Down To Earth (@down2earthindia) November 9, 2017
On the other hand, what made the Odd-Even Rule a success was the fact that unknowing the state government was able to improve the traffic condition.
That said, the AAP Government looks confident of finally improving air pollution levels in Delhi with the introduction of Odd-Even Rule 3.0 and while the results will be the only way of knowing its success, here are some important details that you need to know about the third phase of this vehicle rationing scheme.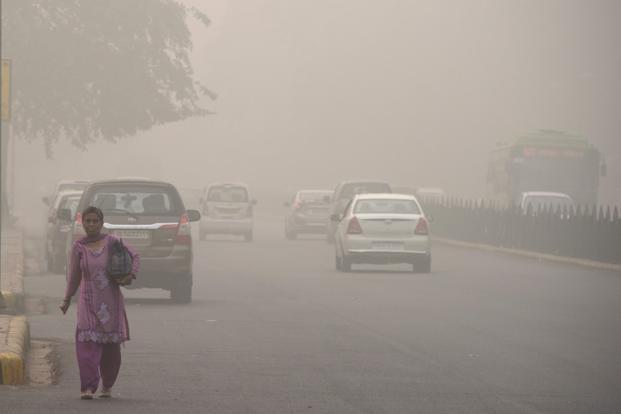 Odd-Even Rule 3.0: Provisions, Exemptions And The Government's Step To Ensure Smooth Commute
Odd-Even Rule 3.0 would be in place from 13th November to 17th November i.e. Monday to Friday.
All even-numbered vehicles would be allowed on roads on even dates 14 and 16 November while odd-numbered vehicles would be allowed on roads on odd dates, i.e. 13, 15 and 17 November.
Restrictions will be in place from 8 am to 8 pm and violators will be fined Rs 2,000.
The government will arrange extra buses (around 500) for the five days during Odd-Even Rule 3.0.
DMRC will run a total of 3,317 train trips instead of 3,131, in order to provide increased capacity.
Cars that run on CNG will be exempted from the rule and owners of such vehicles can claim CNG stickers from 10th November from 22 Indraprastha Gas Limited (IGL) stations across the national capital.
Electric vehicles, women-only vehicles, hybrid vehicles, and those carrying children up to 12 years and children in school uniform, will be exempted from Odd-Even Rule 3.0.
Two-wheelers and vehicles carrying VIPs or VVIPs would also be exempted.
Ambulances, fire brigades, Delhi Police cars, Army vehicles, hospital vehicles, hearse vans, other emergency services vehicles and embassy vehicles won't come under the radar.
Vehicles driven or occupied by any physically-disabled person/s or those being used for medical emergencies will also be allowed to ply on any day.
Vehicles entering in Delhi would also have to follow the rules.
5,000 civil defense volunteers on around 200 locations as well as major intersections will be deployed by the revenue department of Delhi government.
Earlier, the odd-even vehicle rationing scheme had been implemented from January 1 to 15, 2016 and then from April 15 to 30, 2016. While in the first phase, 10,058 vehicles were fined, the second phase saw a decrease to 8,988 fines.