1. No Revocation Of Life Ban To Sreesanth, Says BCCI.
S Sreesanth made a plea for review of his life ban and appealed for revocation of his ban in the 2013 spot-fixing scandal to the BCCI, recently. The answer to his plea was given by BCCI as "summarily rejected". It also said that the board comprises a zero tolerance policy towards corruption. This decision of BCCI was sent to S Sreesanth through the means of a letter which was sent by BCCI CEO Rahul Johri. A senior BCCI official told PTI, "The BCCI has informed him that his life ban stays and he won't be allowed to play any form of competitive cricket. He had also appealed to a local court in Kerala and our legal counsel will be replying."
2. UK PM Theresa May Calls For General Elections On 8th June.
British Prime Minister, Theresa May on Tuesday announced to hold general elections on 8th June, despite claiming that she was against the idea of early votes. The PM made this announcement along with saying that the opposition was jeopardising her government's preparation for Brexit. May said, "we need elections and we need them now" in order to guarantee certainty for the years ahead.
3. Former Delhi Congress Chief Arvinder Singh Lovely Joins BJP.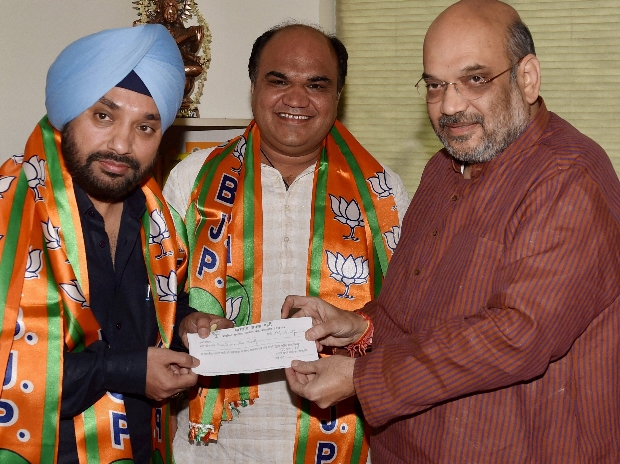 Days before Delhi's Municipal Corporation election, Former Delhi Congress Chief Arvinder Singh Lovely today decided to leave his party and joined Bharatiya Janata Party. Arvinder Singh also said that Congress has "died" under the present leadership. BJP Party Chief Amit Shah and Delhi Chief Manoj Tiwari welcomed Arvinder Singh into BJP.
4. Australia Abolishes 457 Visa Policy, Widely Popular Among Indians.
On Tuesday, Australian Prime Minister Malcolm Turnbull abolished 457 visa programme that allowed businesses to hire foreign workers for a period of up to four years. PM Turnbull called the abolishment to happen in their "national interest". Many Indians with the means of 457 shifted to Australia on the work permit, in an exact number, in September 2016, a total of 95,757 people in Australia were employed there using the 457 visa programme.
5. Yogi Adityanath UP Government Transferred 41 IAS Officers Today.
The Yogi Adityanath Government in Uttar Pradesh went into the second major administrative reshuffle, through which they transferred 41 IAS officers. This major bureaucratic reshuffle also included the vice-chairman of the Lucknow Development Authority, Satyendra Singh. Earlier to this, 20 IAS officers were issued similar orders and 8 were put on the waiting list.
18th April 2017
Jyotsna Amla