Here's a simple question but also one that may fetch incredibly divergent answers. Can you guess the number of airports in India by 2025? Well, what about a starting figure?
Apparently, in the current capacity, there are somewhere around 449 airports and airstrips that are located in various locations all around India. But knowing well that the country is currently on an infrastructure expansion spree, it ought to be asked of the country's citizens: just what will be the number of airports in India by 2025, which is somewhere in the period of the next half a decade!
That said, it is worthwhile to note that where the past decade stands then somewhere it is not untrue to state that India has been on an airport development mission. But there's a catch to this.
Somewhere along those lines, India's plans to expedite airport development (apparently) still trail those of its most promising and mighty neighbor: China!
Therefore, any plan or action to further step up the development of airport development across the country is only a step further to up the ante of aviation infrastructure development.
That said, here's what everyone needs to know and not merely the infrastructure enthusiast. Apparently, the number of airports in India by 2025 will reach an astonishing 100 new additions. That's truly remarkable from the perspective of an economy, howsoever developing, that is currently embracing a period of stymied economic growth with stunted development casting the future of several sectors (such as the automobile space) in some doubt.
But doubts and uncertainties kept aside, the plan for Asia's third-largest economy seems clear. In a bid to further the connectivity with the remainder of the world, the famous Mahatma Gandhi-land is gung-ho about upping the ante of its aviation development.
And that said, here is what the revered Economic Times had to report about a major developing story:
The proposal, which includes starting 1,000 new routes connecting smaller towns and villages, was discussed at a meeting last week to review infrastructure needed by 2025, the people said, asking not to be identified as the discussion is private. Steps to start a plane-lease financing business in the country was also discussed, they said.
With economic activity at a six-year low and prospects of further slowdown looming, Prime Minister Narendra Modi is keen to double down on infrastructure.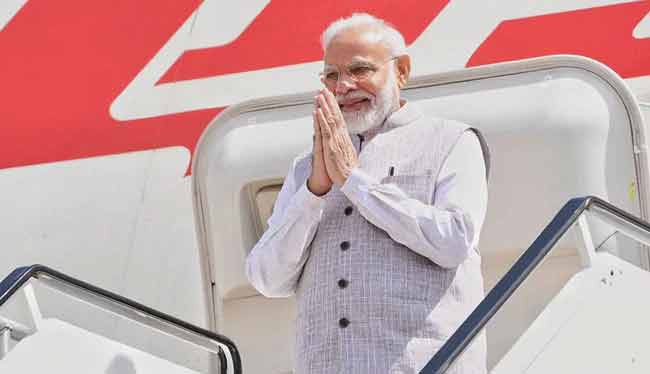 That told, what's really impressive about India's forthcoming plans is the simple fact that despite the country currently facing a six-year low with the imminent threat of a further slowdown seeming more real than ever, the spate of infrastructural development in the realm of airports is indeed commendable.
Is it not?
That told, here's what one needs to keep in mind further:
India's plans to expedite airport development still trails that of China's, which has set a goal of having 450 commercial airports by 2035, almost double the number at the end of 2018. A spokesman at India's civil aviation ministry was not immediately available for a comment.
The proposal by India's state think tank also includes boosting the number of locally trained pilots to 600 a year and double the domestic aircraft fleet to 1,200 during the period, the people said.
That told, it is needless to state that where the aviation set-up of the world's largest democracy is concerned, then it is certainly on the throes of some massive development.