1. NEET Results 2017: SC Allows CBSE To Declare Results.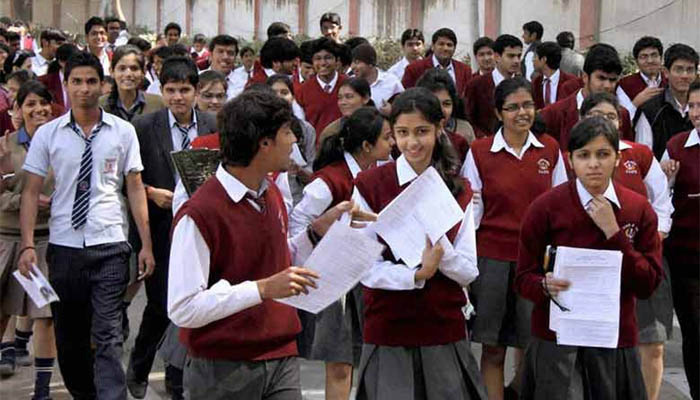 The Supreme Court has allowed Central Board of Secondary Education (CBSE) to declare NEET 2017 examinations results, in a ruling on Monday morning, putting aside Madras High Court ruling of suspending the results. The CBSE, on June 9, moved to the apex court seeking an immediate stay on Madras High Court's order that restrained the publication of National Eligibility-cum-Entrance Test 2017 results for MBBS and BDS admissions across the country.
2. Enough Evidence Against Donald Trump, Says Preet Bharara.
The India-born former top US federal prosecutor, Preet Bharara has said that there is enough proof against the US President Donald Trump to initiate proceedings against him in relation to the Russian probe. Bharara is one of the 45 ex-attorneys who were asked to resign by the Trump administration, earlier this year.
This is what he said during a TV interview
FLAG. Preet Bharara: "I think there's absolutely evidence to begin a case" for obstruction of justice against Trump. pic.twitter.com/iFzFohE7dI

— Kyle Griffin (@kylegriffin1) June 11, 2017
NY US Attorney Preet Bharara, On Trump Pressure…he didn't return Trump's 3rd call, then he was fired #TrumpRussia pic.twitter.com/OISCKIhpIl

— President Biden At Last (@StevenReyCristo) June 11, 2017
The US President Donald Trump, on the other hand, has been invited by the Senate as part of an investigation relating to his ties with the Russian Authorities during the 2016 election campaign as well as the results.
3. Pakistan Army Violates Ceasefire in J&K's Krishna Ghati Sector.
Pakistan Army initiated another ceasefire violation on Monday morning at around 6:20 am in Jammu and Kashmir's Krishna Ghati sector and opted for small arms, automatics as well as mortars. The Indian Army has retaliated strongly and effectively, and there have been no reports of any damage or casualties as the exchange of gunfire continues. This is the second such incident in less than 24 hours as earlier on Sunday, Pakistani Army resorted to automatics and mortars in Jammu and Kashmir's Naushera sector along the LoC but Indian Army retaliated effectively and thrashed forward outposts on the other side of the border.
4. Maharashtra Loan Waiver: 1.36 Crore Farmers Have Loans Worth Rs 1.14 Lakh Crore.
While the Maharashtra Government agreed to waive off loans of farmers after the agitation in the state turned violent, there still remains the question about how the state government, which still has a debt of Rs 4 lakh crore, will execute the decision. According to the announcement made by Maharashtra Government, farm loans worth Rs 30,000 crore of small and marginal farmers will be waived off and more than 1.07 crore farmers, who have less than five acres of land, will be eligible for a waiver. The other decisions made by the state government to fulfill farmers' demands included, blacklisted farmers being made eligible for fresh loans as well as 30% profit on milk production to the government and 70% to the farmers.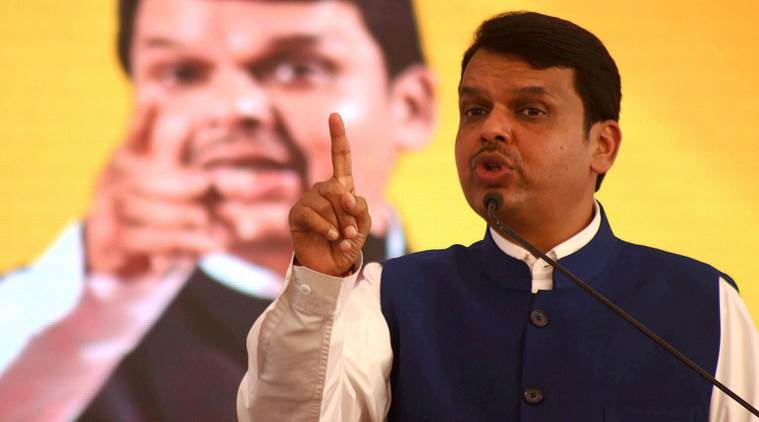 However, this means that the Maharashtra Government will have to waive farmers loans worth Rs Rs 1.14 lakh crore. On the other hand, the state budget for the year 2017-18 is said to be just Rs 2.57 lakh crore, out of which, Rs 1.77 lakh crore is for essential commitments and this leaves the Devendra Fadnavis-led government with just 0.80 lakh crore. Finance Minister Sudhir Mungantiwar said, "Why should we worry about raising money when it comes to farmers? Do we ask questions when extending Seventh Pay Commission to employees or giving sops to industries?", while adding that the exact amount of loan waiver is yet to be worked out and Maharashtra is a huge state and there are ways to raise the funds.
5. Los Angeles Pride Parade Turned Into 'Resist March' Against Donald Trump.
On Sunday, while tens of thousands of people took on the streets of United States of America for LGBTQ rights, the Pride Parade in Los Angele turned into a 'Resist March' against the US President Donald Trump. The 3-mile (4.8km) walk began from Hollywood before culminating with a rally in gay-friendly West Hollywood that featured the Democratic leader of U.S. House of Representatives Nancy Pelosi, city's liberal Mayor Eric Garcetti as well as the drag queen icon RuPaul. The march brought together several groups at the forefront of the US' most contentious political issues like Planned Parenthood, the American Civil Liberties Union and GLAAD, Black Lives Matter and an LGBTQ media advocacy organization.
In Pictures | Los Angeles LGBTQ Pride becomes #ResistMarch. https://t.co/mY3kquvFDb pic.twitter.com/SP8v2dVRR8

— teleSUR English (@telesurenglish) June 12, 2017
A spokesman for the organizers, Stephen Macias said, "This was not the year for parades. This was the year to take to the streets and march. The march is still about celebrating our community, but it's also about recognising the climate we live in and the delicate balance around civil rights," which highlighted the number of protests in the country since Donald Trump's election campaign in November.
6. Karnataka Bandh: Normal Life Unlikely To Be Disrupted.
Normal life is unlikely to be disrupted in Karnataka despite a dawn-to-dusk state bandh being called by 'Kannada Okoota' which is an umbrella organization of Kannada bodies. In the morning, a protest march will take place from Town Hall to Freedom Park, Bengaluru as part of the state-wide bandh. Pro-Kannada organizations are demanding farm loan waiver, a permanent solution to water scarcity in arid areas, PM Narendra Modi's intervention in the Mahadayi river water dispute, the exile of Maharashtra Ekikaran Samiti activists from Karnataka due to their alleged 'anti-Kannada' activities in Belagavi.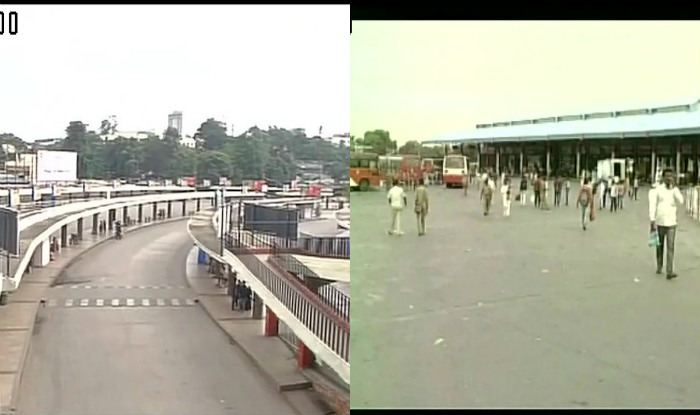 While the transport services are expected to remain normal, schools, as well as colleges, have demanded extra security. Bengaluru University has postponed its fourth-semester postgraduate exams and Visvesvaraya Technological University (VTU) has postponed its first-year B.Ed and seventh-semester examinations.
7. Market Slips On Profit Booking, Indian Rupee Weakens Against US Dollar.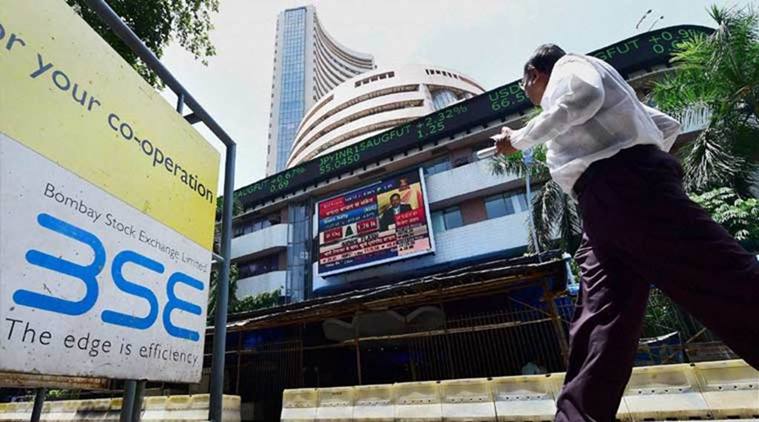 BSE's Benchmark Sensex lost 159 points on Monday morning as investors opted for profit booking ahead of IIP and inflation numbers amid weak global cues, and traded at 31,106.15. NSE's Nifty also lost 50 points to quote 9,618 during the early trade on Monday, Indian Rupee, on the other hand, weakened by 15 paise against the US Dollar due to fresh demand for the American currency from importers and banks. The greenback was valued at Rs 64.39 on Monday morning.