Instagram is one social media app that has changed the meaning of art for people. It has given livelihood to people with some or any kind of talent and offered them an opportunity to reach more and more people all over the world. From Instagram models to food pages, there are so many people making the world their oyster through Instagram.
Another field that has grown to be quite popular on the app is poetry. Not your usual long-form poetry with rhyming and all, Instagram has given birth to the concept of broken verse poetry. This is one kind of poetry that breaks the rule of everything that confines poetry writing. And, one of the earliest contributors to the now popular trend is, Nayyirah Waheed.
The world doesn't know much about Nayyirah Waheed, in terms of her appearance or anything at all, her followers just know how beautifully and brilliantly she has been able to weave words together. As for us, upon some deep searching on the world wide web, we were able to find out that she's a woman of colour, living in America, who wrote her first poetry book Salt in 2011, and self-published it. Along with the book, she also posted about short form poetry on her social media which immediately caught the attention of few. Soon her book became one of the biggest self-published poetry books ever.
While her contemporaries continue to tour around the world and meet their fans, she has been some of the few who still prefers to reside in her cozy space and speak to the world through her poetry. She also has some quirks of her own when writes. No capital letters, an erratic use of full stops, and almost no other punctuation, she is one who is making her own rules and enjoys adhering to them. Her work is now being taught and read in universities and schools worldwide, and there's nothing much greater than that for a writer who puts their heart and soul on the paper to reach the readers.
We have gathered 10 of Nayyirah Waheed's most beautiful poems and someway or the other they all contribute to the phenomenon of self-love. Nayyirah is known for writing about loving yourself and one look at work and you'll exactly get the why behind it.
1. We all need to start loving ourselves.
2. To love yourself is a revolution indeed.
3. A life lesson everyone should remember always.
4. Sometimes you try to find love in others because you fail to find it in yourself.
5. You and the situation you're in, are two different things.
6. Lucky are those who can actually cry their heart out.
7. Like a broken piece of myself.
8. And we should too.
9. Grieve can be threatening.
10. This is the becoming.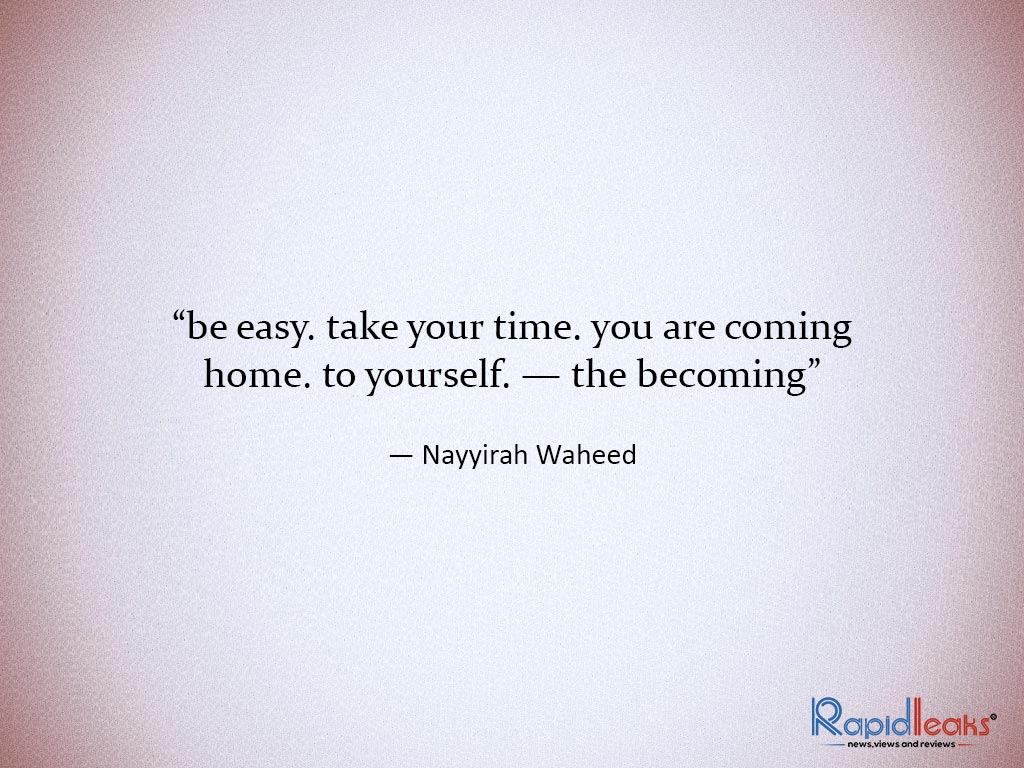 Aren't these poems just beautiful?
Jyotsna Amla