1. Naxal Apprehended From Jamui's Manikthan Village in Bihar

Bihar: Naxal apprehended from Jamui's Manikthan village in a joint operation by CRPF, Bihar police & SSB; arms and ammunition recovered pic.twitter.com/gup0IQP25F

— ANI (@ANI) April 4, 2017
In a joint operation carried by CRPF, Bihar police & SSB, a Naxal was apprehended from Jamui's Manikthan village on Tuesday morning. The operation was initiated after receiving intelligence about the presence of a Naxal, who was said to be carrying a batch of ammunitions. The weapons that were recovered include 5 AK-56 magazines, 1 AK-56 rifle, 108 rounds of AK ammunition, 1 pistol, 3 detonators and 2 grenades.
2. No H-1B Visa Regime For Computer Programmers, States Trump's Policy

Making it clear through a policy memorandum released over the weekend, the United States government said that computer programmers will not be eligible for H-1B visas by default. The US Citizenship and Immigration Services (USCIS) released a policy memorandum titled 'Rescission of the December 22, 2000 Guidance memo on H-1B computer related positions' on March 31. According to the memo, "the fact that a person may be employed as a computer programmer and may use information technology skills and knowledge to help an enterprise achieve its goals in the course of his or her job is not sufficient to establish the position as a specialty occupation". The memo added that "an entry-level computer programmer position would not generally qualify as a position in a specialty occupation".
3. Malala Yousafzai To Receive Honorary Canadian Citizenship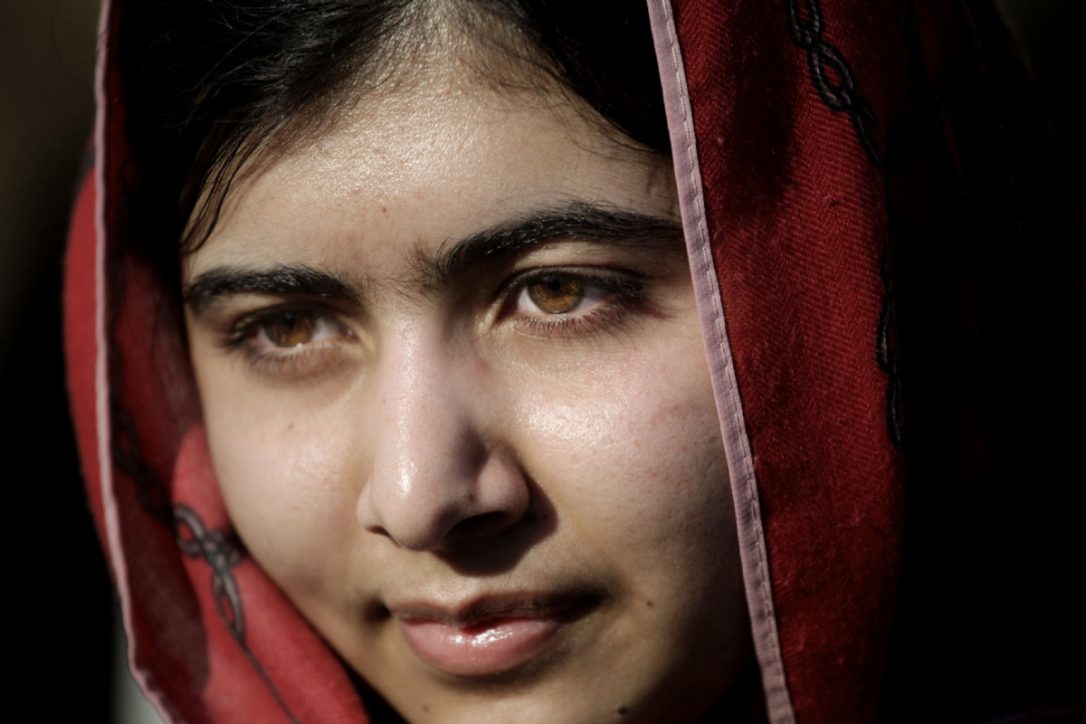 Nobel Peace Prize winner Malala Yousafzai will be receiving her honorary Canadian citizenship in Ottawa next week. She will become the sixth person to be granted the honorary Canadian citizenship and will address Canada's Parliament on 12th April. Earlier, plans to honour Malala at an event in Toronto on 22nd October, 2014 were canceled after a gunman shot dead reservist Nathan Cirillo at the National War Memorial as well as stormed Centre Block that same day.
4. Deen Dayal Upadhyay Hospital Doctors Go on Strike

After some drunk men assaulted the doctors at Delhi's Deen Dayal Upadhyay hospital on Sunday night, resident doctors have gone on indefinite strike demanding proper protection in the premises. Three people in connection with the alleged assault, who assaulted the security guard and doctors, have been arrested by Delhi Police. The incident took place at around 11:30 pm on Sunday when relatives of a 30-year-old patient were denied to meet him in the labour room. This incident comes close on the heels of the attack on resident doctors in Maharashtra, after which they too went on indefinite strike.
5. EC asks Sasikala Faction to Remove 'Two Leaves' Symbol From Social Media Accounts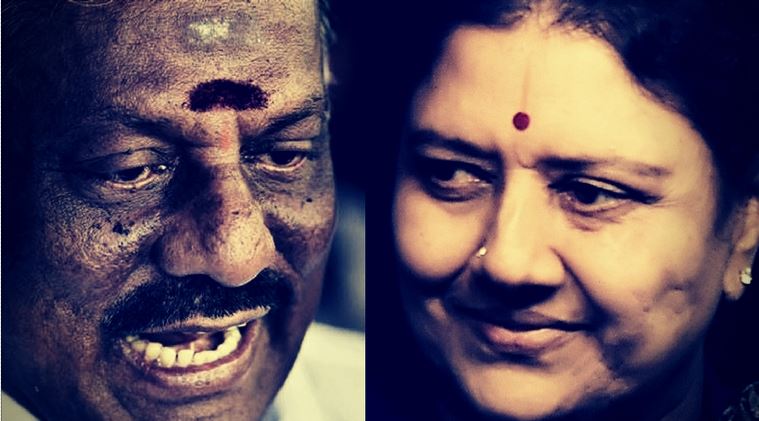 The Election Commission on Monday chided VK Sasikala's faction of the All India Anna Dravida Munnetra Kazhagam (AIADMK) for continuing to use the 'two leaves' party symbol on social media. The commission has directed them to stop using the symbol immediately and asked to explain why it had been using it until now. The EC had frozen the AIADMK party symbol and issued new symbols to both Sasikala and O Panneerselvam's factions of the AIADMK. While AIADMK Amma (Sasikala's faction) had been issued a hat symbol for the upcoming by-polls, AIADMK Puratchi Thalaivi Amma (OPS faction) is using the electric pole symbol.
6. Ram Jethmalani Takes A Direct Jibe At Arvind Kejriwal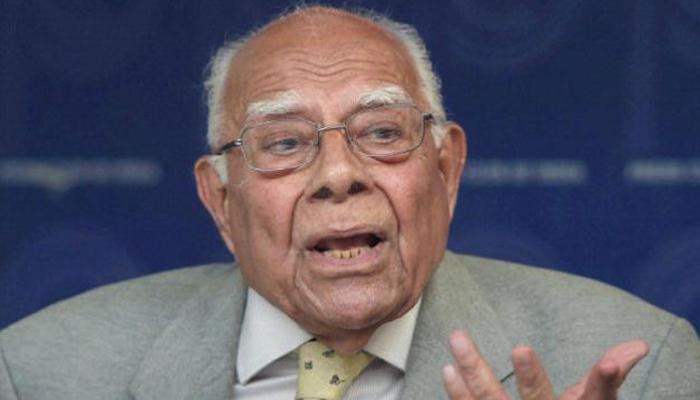 Ram Jethmalani has said that he won't charge Arvind Kejriwal a single penny if he wants the taxpayers to foot his legal bills of Rs. 3.8 crore. Earlier, Mr. Jethmalani, who has been defending Arvind Kejriwal in both a criminal and a civil defamation case filed by Finance Minister Arun Jaitley, has reportedly sent bills for Rs. 1 crore in retainership and Rs. 22 lakh each for his appearance in court. Kejriwal's deputy, Manish Sisodia, has signed off on the bills and has sent them for clearance to Delhi's Lt Governor Anil Baijal, who has sought expert opinion of on how to proceed.