1. Prime Minister Narendra Modi has Replaced Mahatma Gandhi on Khadi 2017 Calendar.
Father of the Nation, Mahatma Gandhi's picture has been replaced by Prime Minister Narendra Modi on the Khadi 2017 calendar. The decision has upset many workers who are now protesting for the reprinting of the calendar at the Vile Parle headquarters in Mumbai. The protesters have said that they don't have any problem with Narendra Modi's picture on the calendar, they just want to know why Mahatma Gandhi was not included in here.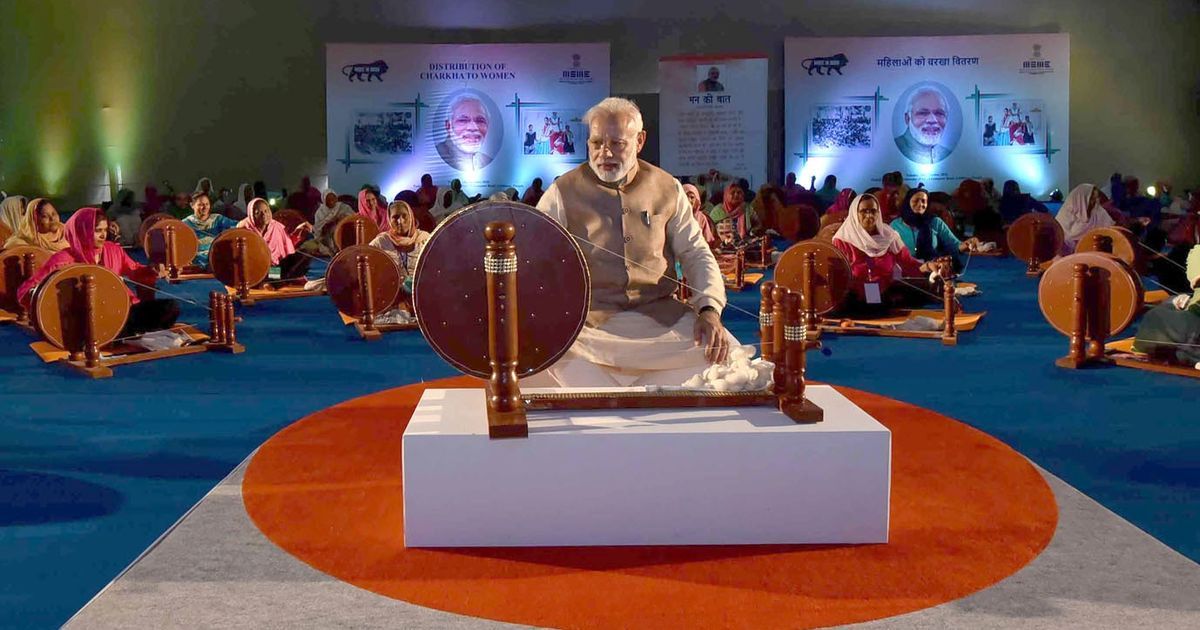 2. Supreme Court Refuses to Pass any Judgement on Jallikattu Before Pongal.
Supreme Court has refused to pass any judgement on Jallikattu, a bull-taming sport, before Pongal. The sport is majorly practised in Tamil Nadu during Pongal which would be celebrated on Saturday 14th January, this year. The court has said that the draft of the judgement is ready, however, it is not possible to pass a verdict before Saturday.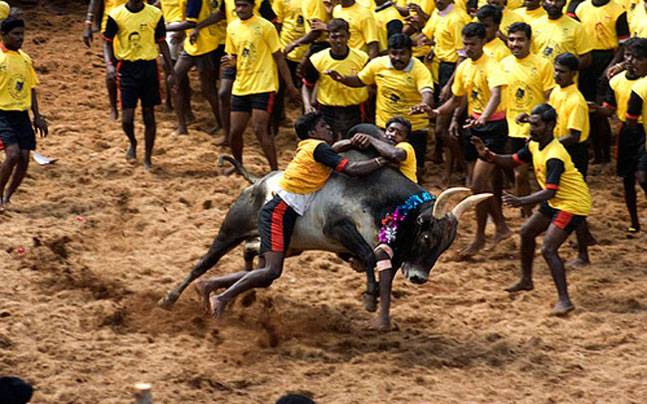 3. Syrian Army accused Israel of being behind the bombing at their military airport near Damascus.
The Syrian Army has accused Israel of being behind the rockets firing at Military airport west of Damascus, which is the capital of the country. They have now warned the armed forces of Israel of the repercussions of their attacks.
Video shows large flames after military airport near Damascus bombed at least 8 times by suspected Israeli jets tonight. pic.twitter.com/pGwBvtmD2j

— Israel Breaking (@IsraelBreaking) January 13, 2017
4. Amazon Apologises to External Affairs Minister Over Tri-Colour Bearing Doormats.
Amazon India on Thursday finally apologised to Sushma Swaraj over their Canadian website selling Indian Flag doormats. The website pulled down all the products with Indian flags from the website, earlier that day. Amit Agarwal, Vice President and Country Manager of Amazon India, in his letter to Swaraj, said that they didn't ever intend or mean to offend Indian sentiments.
5. Madame Tussauds is all Set to Open in June at Delhi.
London's most celebrated tourist spot and museum, Madame Tussauds will soon open its gates for Indian tourists. The museum would open in June at the historical Regal Cinema in Delhi's Connaught Place. It would have almost 50 wax figures of personalities from the area of movies, music, sports and television. This is going to be the 23rd branch of the museum chain which is sprawled across the globe.
Follow us on Facebook, Twitter and Instagram for more updates. Don't forget to like and share. Do tell us your views in the comment box below.
13 Jan 2017
Jyotsna Amla