1. Narendra Modi and Donald Trump to Strengthen Indo-US Ties
Indian Prime Minister Narendra Modi and US President Donald Trump talked over a phone on tuesday night and discussed relations between the two countries. Trump assured Modi of supporting India to fight terrorism, but remained noncommittal towards subjects like H-1B and L1 visas and bilateral trade, The Telegraph reported. During their first ever conversation since Donald Trump assumed office, measures to strengthen ties in fields like economy and defence, as well as security in Central and South Asia were also discussed.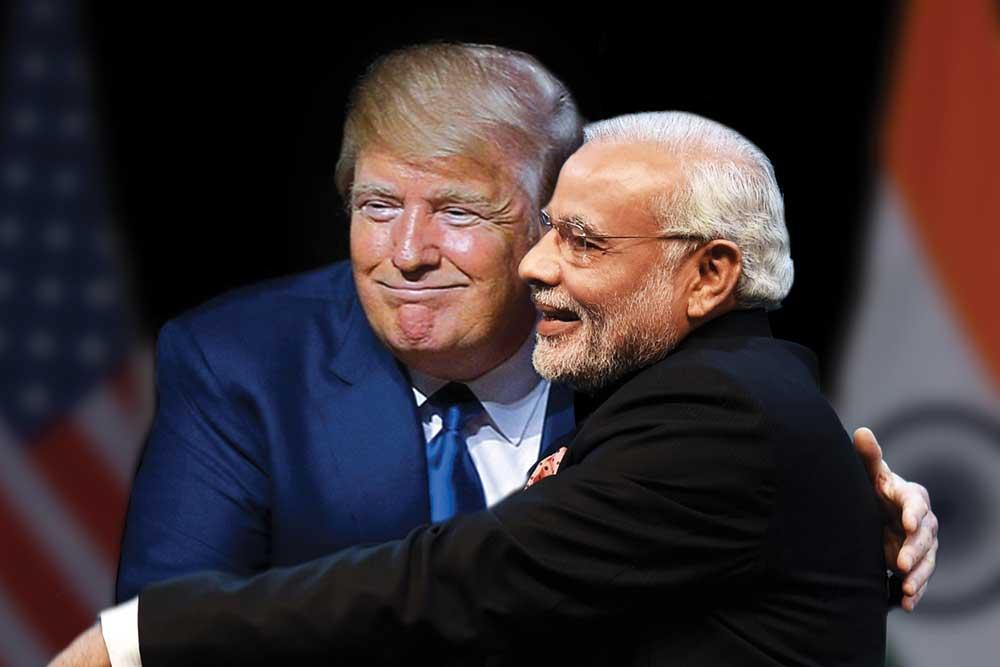 2. Chief Ministers' Panel Recommended Tax on Withdrawal
Chief Ministers' panel headed by Andhra Pradesh CM N Chandrababu Naidu recommended imposition of tax on cash transaction over Rs 50,000, to discourage excessive use of cash and promote digital payments, subsequently. The committee also recommended that Merchant Discount Rate should either be slashed or done away with completely.
The panel including Maharashtra CM Devendra Fadnavis and Madhya Pradesh CM Shivraj Singh Chouhan, further added that a Rs 1,000 subsidy should be granted to non-income tax assesses on the purchase of smartphones. Other recommendations tabled by the Chief Ministers' panel were tax incentives for micro ATMs, tax refund for those using digital payment and biometric sensors. The committee members have also highlighted the lack of hardware hindering digital payments and the need to improve internet connectivity.
3. BJP Promises Ram Mandir in Ayodhya
Bharatiya Janata Party's UP chief Keshav Prasad Maurya said that if the party is voted to full majority, Ram Mandir will be built in their tenure. He also criticised CM Akhilesh Yadav for not delivering the promise and betraying the voters. Maurya's statement was a reiteration of the party's 2014 campaign, in which the promised to build the Ram Temple in Ayodhya at the site where Babri Masjid was demolished in 1992.
4. Pakistani Terrorists May Sneak Into India With Afghan IDs
Intelligence Agencies have warned Indian Security forces and Delhi Police that Pakistan-based terrorists could sneak into India using Afghan IDs, ahead of the Republic Day celebrations in the country. Such intelligence warnings are not uncommon ahead of Indian Republic Day, but the latest inputs have forced Special Protection Group to ask Delhi Police to extend their searches and scan every building within 2.5 km of Rajpath.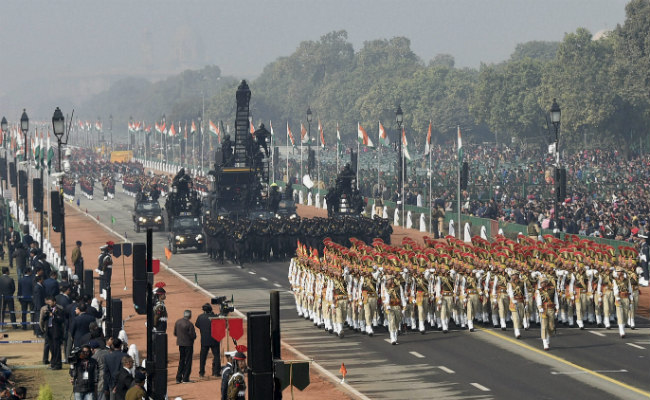 5. 45 Jail Inmates Attempted To Flee From Goa Prison
Around 45 inmates of Goa's Sada Sub Jail assaulted prison staffers and attempted to escape the premises on Tuesday night. Official said that the prisoners attacked the staff over a 'petty issue' and damaged jail property. The inmates were not able to breach the main gate but the incident has prompted authorities to deploy additional police force in the facility.
6. Iraqi PM Declared Full Liberation Of Eastern Mosul
After Fighting against extremist militants of the Islamic State for more than 100 days, Iraqi Prime Minister, Haider al-Abadi declared full liberation of the eastern Mosul on Tuesday. Iraqi troops, backed by the US Army freed the area of Rashidiyah and nearby villages of Ba'wiza, Shrikhan and Baysan, after heavy clashes with the IS militants. Haider al-Abadi expressed his concern for the estimated 750,000 people who are still entrapped in the western part of the city.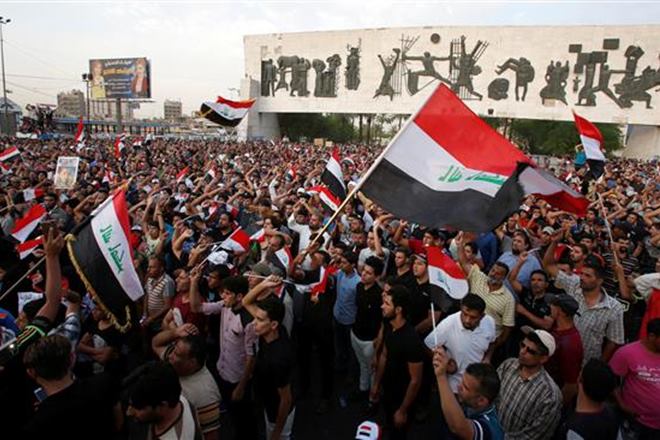 7. Market Soars on Global Cues While Rupee Weakens Against US Dollar
BSE's Benchmark Sensex gained 1.5.92 points and traded at 27,481.50 while NSE's Nifty crossed the 8500 mark for the first time since November and reached 8,503.75 after a 27.95 pointer growth. The positive opening was backed by continued buying by traders and sectoral stocks of Metal, banking, FMCG, capital goods, oil and gas, IT, rallying during the early trade. Indian Rupee, on the other hand, shed four paise against US Dollar and the green currency was valued at Rs 68.19, during the early trade of Wednesday.
Follow us on Facebook, Twitter and Instagram for more updates. Don't forget to like and share. Do tell us your views in the comment box below.
25th January 2017
Rohan Jaitly