Over the course of the weekend, the Central Railway announced their initiative which is nothing short of pain relief for various people living and breathing in Mumbai. The Central Railway teamed up with the medical consultant organisation Magicdil, to launch 'One Rupee Clinics'. These clinics have been opened in 14 major railway stations in Mumbai and are provided in Emergency Medical Rooms (EMRs).
This initiative was possible with the efforts of rail activist Samir Zaveri who registered a PIL in the Bombay High Court on the issue of lack of prompt medical help in case of accidents on railway tracks. This PIL resulted in the Court ordering the Railways to set up EMRs at all the stations on the Central and Western Line in a phased manner.
In addition to these 'One Rupee Clinics', there will also be Magicdil Pharmacy at every station which will provide 10% to 21% discount on all medicines. Magicdil Pathology Clinic provides 10% to 40% discount on all tests.
One Rupee Clinics now open at 14 Mumbai railway stations.https://t.co/s8GfxCBmF2 pic.twitter.com/2XXSTmGln1

— Ministry of Railways (@RailMinIndia) May 13, 2017
These are some important things about the 'One Rupee Clinics'.
– These clinics will be open 24X7
– They will provide swift medical assistance to rail accident victims for a token charge of Rs 1.
– Three to four MBBS Doctors will be present at these clinics.
– While Blood Pressure check up is free, blood sugar checkups are provided at discounted prices.
In an interview to IndiaToday, Rahul Ghule of MagicDil said "We wanted to provide affordable Medical service to common people. We came to know about railway plan to start such scheme thus we offered them our plan and idea. Railways had helped us with the infrastructure to build these clinics."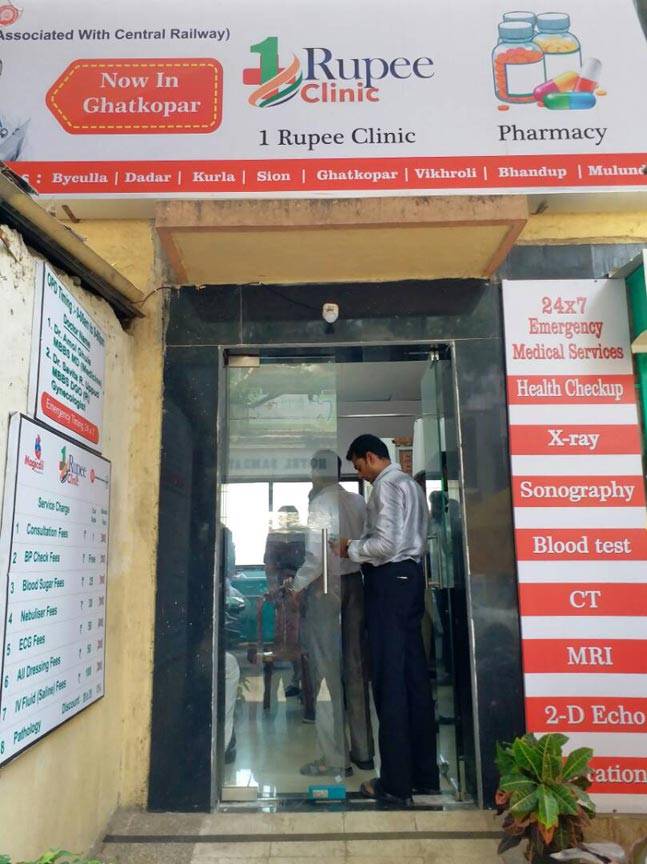 Till now, five EMRs have been set up at Kurla, Mulund, Dadar, Ghatkopar and Wadala. The stations have been selected after a lot of research regarding which are the most crowded stations and where does the most amount of accidents take place.
16th May 2017
Jyotsna Amla