One wonders, just when might that day come where women in India can feel completely safe. Will that day ever come, or will we forever be counting on a bright fictional tomorrow, akin to plucking a leaf out of a fairytale book?
In a city regarded for being absolutely safe for women, one where nothing ever happens to women, at least, not in broad daylight, a Mumbai based journalist has alleged that she was violently attacked during a shared Uber ride.
The entire incident is completely unprecedented- not only from the perspective of it having occurred in Mumbai but also given the sheer brazenness of the episode. It has, once again, put the question of just how really safe India's journalists really are, in what is, undoubtedly world's largest democracy. The journalist who came under a violent streak of attack in her shared Uber ride revealed a literal mayhem that transpired in the mini sojourn she was, unfortunately, a part of.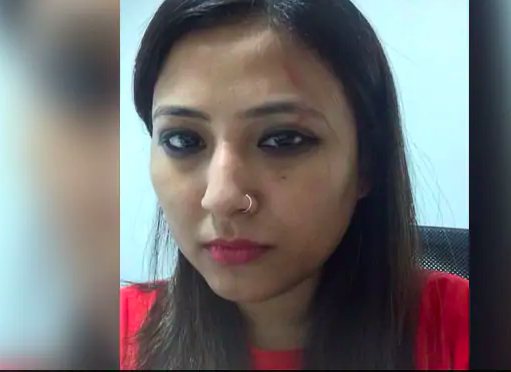 She made her story told on micro-blogging platform, Twitter. Revealing what turned out to be nothing less than a mini horror tale, it was rather shocking to go over each line. Having had her hair torn, slapped and hit multiple times by her co-passenger, apart from being verbally abused- the woman faced an ordeal, a true nightmare scenario.
Called "chinki", a racially-motivated slur commonly used for Indians hailing from the north-eastern part of the country, the Mumbai journalist- Ushnota Paul- was at the receiving end of something completely unbecoming. In fact, here's the biggest shocker. Attacking her was actually another woman. And even if it was an incoherent experience of sorts, there was a reason to the whole furore that happened in the shared Uber cab journey.
The other woman, clearly the aggrieved passenger, had the complain that it was her, who was paying the most in the journey and still, getting dropped at last. This, according to the journalist's attacker, was undue and unfair and thus, what followed was pandemic.
Initially, the attacker started calling the woman journalist Ushnota Paul some mean names and then there was slander. The hate, would then suddenly turn racial in context. What this clearly tells us is the blithe we all feel among our own people; individuals who are very much a part of the same country we are citizens of. And yet, we keep unloading the skeletons of hatred off the cupboards every now and then. Don't we?
What was most perplexing in this very open case of slanderous behaviour experienced by the Mumbai woman wasn't just what happened in the ride. Rather, it was who all seemed to be privy to what had happened but just did not care to budge, one bit. It appeared that upon having shared her ordeal with the cops, when the police opened their routine investigation, the company- Uber- didn't seem to co-operate well with the questioning.
Obviously, what the cops need, according to the law and procedures is the proof. And how could there have been a case for misconduct when the person responsible for having caused the furore wasn't even told about to the police? Just why would Uber behave in such a way, none would know?
The firm behind the cab share ride Uber, Ushnota alleged, had refused to give details of the other passenger even when she filed a complaint with the police. Why would anyone do such a thing, who's to know? There was little co-operation that the police received and hence no major headway was reached in the investigation as of now. Although, the case will continue. It's rather a miserable incident that happened when it could have been avoided had both the people behaved normally and like how a well-behaved citizen of a conscientious society does. Alas, it was never to be.