We as human beings have the tendency to completely destroy a naturally beautiful place by admiring it to the end. From buildings to waste, we have done it all and the worst part is that we're not even sorry for our doings which at this point of time, can't even be considered mistakes.
One such big example of this is the condition of Mt. Everest. Everest is literally drowning in the waste left by people who visited these mountains for a lifetime experience. However, it seems their lifetime experience cost the condition of Mt. Everest a lot.
In a first, Tibet has launched a huge clean-up campaign which focuses on cleaning up the waste across the high-altitude area of Mount Everest. The waste which is focused on here is left by thousands of hikers who visit the mountains and leave heaps of waste near their campsite. The campaign has been launched by Tibet Autonomous Region across the world's highest mountain, which will go on for 9-days and began on 6th May.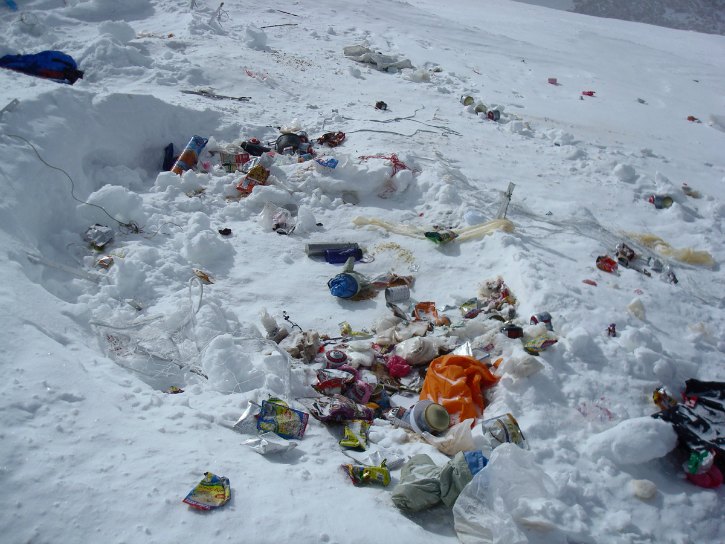 The majorly focused areas in question are at an altitude between 5200 meters and 6,500 meters on the north side of 8848 meters tall Mount Everest. In the first 5 days of commencement of this campaign, the team and their volunteers collected over four tonnes (4000 Kg) of trash, which is more than what anyone can expect, at the "Roof Of The World".
As per Nyima Cering, deputy Director of Tibet Sports administration, Tibet Government is planning to install sorting, recycling and degradation station in the camping area where the visitors would easily be able to dump their trash.
More than 60,000 people visit the north face of the Mount Everest every year and in addition to plastic bags, they leave behind a tonne of tin cans, discarded tents, oxygen tanks and stove equipment.
12th May 2017
Jyotsna Amla