No news generates the kind of buzz that a cricketing piece of news does in India. At times, even a tiny snippet does it. Virat Kohli getting married is celebrated the same way as either of his strokeful cameos. On other counts, there's something or the other related to the culture of movies, deeply ingrained in the DNA of Indian mindset that makes noise. We celebrate victories and triumphs and have a shared feeling of glee when either of these depict personal triumphs.
But what about suffering? Can personal suffering or counts of individual torment ever manage to wake us from a self-imposed state of slumber? It's shocking that to this day, there hasn't been a single editorial piece any leading publication has carried out about the brazen abuse of human rights that one man- Mohammad Aamir Khan- had to bear. In an age where often being a muslim and that too, being held in captivity is enough to warrant a documentary movie idea, it baffles the newspaper reading Indian that not a single legal eagle or virtuous keeper of human rights has vented angst against the harassment that a certain Mohammad Aamir Khan had to bear. That too on account of a great miscarriage of justice.
In case some of you are wondering if he, Mohammad Aamir Khan was a 'has-been' then it is incorrect. At 32, he is a hail and hearty youth who is once again beginning to focus on personal and professional life matters that 14 years of captivity stole from him. What is also wrong, is to misconceive that he had been related to any terror plot, perhaps a brazen erroneous notion that might have led to his arrest by the Delhi Police for 14 long years. But we don't yet know for sure. And we may never will in the times to come.
So why was Mohammad Aamir Khan picked up when he was just an 18-year-old perhaps perturbed by the same everyday issues that bother a youth; what next to pursue in academic interests, which discotheques to frequent with friends, how to balance academic and sporting interests!
Instead, it took an onerous battle by the revered National Human Rights Commission to up the ante in the release of this Delhi-based man who, without any base or evidence of alleged involvement in any crime whatsoever was held captive for 14 long years by Delhi Police. But you feel extending regard for publications like The Hindu who bothered to publish a quarter of a page long article in relation to Mohammad Aamir Khan's captivity.
In an interesting turn of events, there were as many as 18 terror plots from which the captive was acquitted, one after another, after being grabbed by the police in 1997. Note, there's always a moral and conscientious distinction between 'nabbed' for a crime committed and 'grabbed' for alleged involvement in some. To this day, there's not a single evidence sufficiently or minutely indicting the man in any illicit involvement with a crime.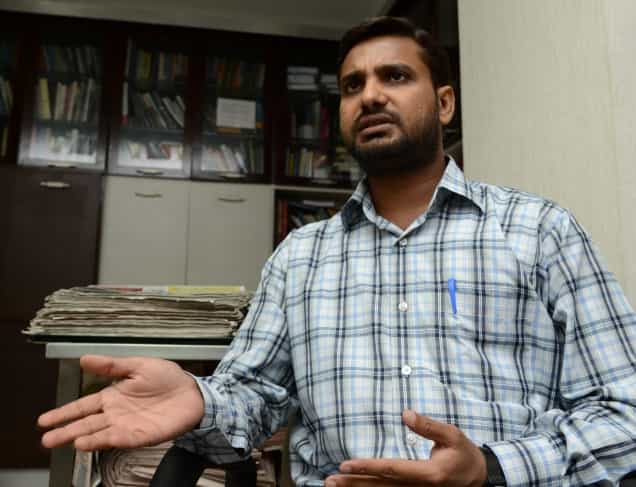 Then, to have been kept away from a free, civil life for 14-long years indicates a miserable travesty of justice. What perturbs one is the count of suffering that Mohammad Aamir Khan has confessed to; "I was made to sign blank papers and tortured and then subsequently 18 terror cases in January 2012."
You feel short on words when the formerly incarcerated is released with a compensation of 5 lakh Indian rupees or roughly 7,700 US dollars. How far can this trivial sum of money go to placate a period of onerous suffering that went on for nearly a decade and a half. Can this sum of money give back the vital years of Khan's youth? Are we to blame him for the religion that he is a part of? But on one hand, the 5 lakhs, apparently, useful for Khan to facilitate the education of his young daughter may only appear a blunt joke, on the other, it is shocking to note that he may never have received it in the first place had the National Human Rights Commission picked up the case in suo motu.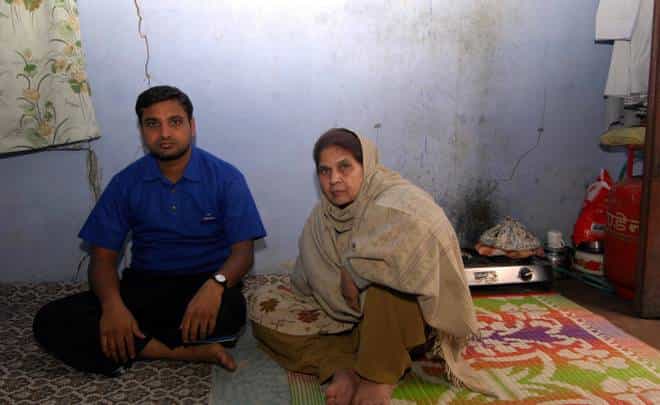 Thus far, the Delhi Police have declined to comment on the matter of compensation, seemingly staying at distance from a matter that is yet to become a media spectacle. Khan, who has been 'thankful' to not just the judicial system but also the Delhi Police and NHRC for the eventual outcome in his case, never mind the loss of a significant portion of his youth- which saw the demise of both parents- maintains that there are others like him who have been picked up and castrated from normal, routines lives without significant explanation.