1. Modi In US: Both Countries Call Out Pakistan, Demand Action On 26/11 And Pathankot Attacks
India and the US, on Monday, vowed to strengthen cooperation between the two nations against terror outfits like Jaish-e- Mohammad, Lashkar-e-Taiba (LeT) and D-Company, and urged Pakistan to ensure that its land is not used for terror strikes against other nations. In a joint statement released after the meeting between Indian Prime Minister Narendra Modi and the US President Donald Trump, the two nations also called on Pakistan to expeditiously bring to justice the accused of the 26/11 Mumbai, Pathankot, and several cross-border terrorist attacks executed by Pakistan- based groups. During the joint briefing at the White House, PM Modi also said, "We talked about terrorism, radicalisation and extremism, and have agreed to cooperate on this." The leaders, however, did not take questions from the media after the briefing.
Watch the full briefing here
2. India Drives Out Chinese Army In Sikkim
A standoff between Indian and Chinese troops, running into more than 10 days now, has triggered tension on the eastern frontier. There were reports of a scuffle as Indian troops pushed back Chinese troopers from the area, who were making attempts to enter Indian territory near the Doka La general area in Sikkim. Chinese soldiers are said to have destroyed two bunkers on the Indian territory and stopped a batch of pilgrims, which was headed for the Kailash Mansarovar Yatra. Meanwhile, on Monday, the Chinese military accused the Indian Army of interrupting the construction of a road near the Sino-Indian frontier in Sikkim and added that the move has "seriously damaged" on border peace and tranquillity. Transgressions and incursions between Chinese and Indian troops are not uncommon along the 4,057-km long Line of Actual Control, but they are also nothing like cross-border tensions between India and Pakistan.
3. US Names Hizbul Mujahideen Leader Syed Salahuddin As Global Terroris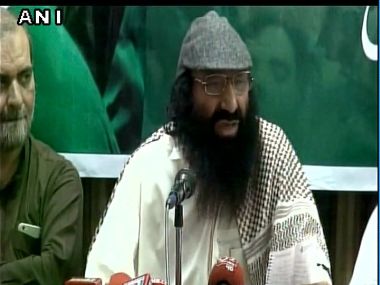 On Monday, the United States named Hizbul Mujahideen's Kashmiri outfit leader, Syed Salahuddin, a global terrorist and the announcement came a couple of hours before the Indian Prime Minister Narendra Modi met the US President Donald Trump at the White House. The Hizbul Mujahideen outfit has claimed responsibility for a number of attacks under Syed Salahuddin's leadership, which includes, the April 2014 explosives attack in Jammu and Kashmir that left 17 people injured. Salahuddin now joins Lashkar-e-Taiba (LeT) chief Hafiz Mohammad Saeed as well as Dawood Ibrahim in the list of global terrorists. Later on, during a briefing at the White House, Modi and Trump underlined the fact that both nations are eager to cooperate and join forces to eliminate terror based outfits in Pakistan.
4. Government Defers TDS and TCS Under Goods And Services Tax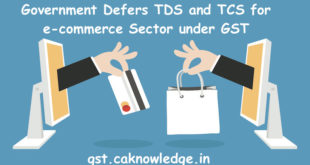 In order to help industry, especially e-commerce firms such as Amazon and Flipkart, to prepare for the Goods and Services Tax, which will be implemented from July 1, the government has deferred the provision of Tax Deduction at Source (TDS) and Tax Collected At Source (TCS) from vendors and customers, respectively. The notification for the implementation of these provisions will be issued separately, said the Ministry on Monday.
Similarly, small firms that sell their products through these e-commerce portals and liable for TCS will not be required to register themselves immediately and they have given the time until the issuance of the above said notification. E-commerce operators had feared to lose a huge chunk of business as a large number of small suppliers still have to register their operations under the new guidelines.
5. Market Opens In Green On Push By Blue Chips, Indian Rupee Gains Against US Dollar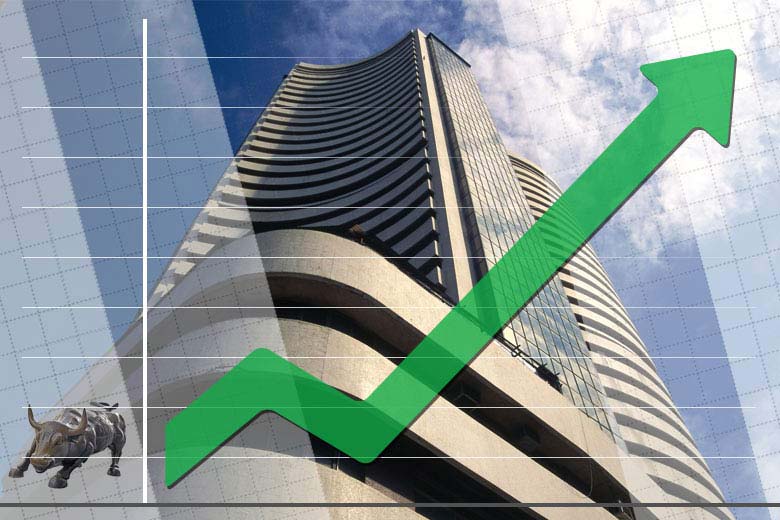 BSE's Benchmark Sensex gained 156.75 points during the early trade on Tuesday to quote 31,294.9 backed by fresh interest in blue chip shares amid mixed global cues. NSE's Nifty also opened in green as it added 40.45 points to the barometer to cross the 9600-mark and trade at 9,615.40. Indian Rupee, on the other hand, strengthened by 11 paise against the US Dollar due to fresh selling of the American currency by exporters and banks amid sustained foreign capital inflows. The greenback was valued at Rs 64.41 on Tuesday morning.