For some strange reason, inexplicable in all counts, it is the deeds, acts of those coming from India's burgeoning urban centers that make news more quickly than those staying in its hinterland. This isn't to say that the country has a standard policy for advocating greater coverage of those acting as change agents in the mainstream economic centers like Mumbai, Delhi, Pune, Bengaluru or Kolkata. Morally conscious and socially upright individuals continue to work for a change in the society from different parts of the country.
One finds India's social activists going about their task silently and ever so willingly, unsullied by a lack of public appreciation. But it is rather strange that in a world where the World Wide Web caters to our need for instant knowledge, this being an age of hashtags and instant social-media stardom, how little does India get to know of those who are working committedly in quainter geographies such as an Odisha. Would you therefore attribute Kiran Bedi often making headlines in mainstream media to Delhi being her place of residence?
Or would you say that the reason one finds Aruna Roy in news more often than other selfless, tireless social revolutionaries may well be due to her residing in a Chennai whereas a Manasi Pradhan- a social worker of nearly the same regard and repute as the other heroic figures could have something to do with Odisha? Who is know and who can say? But fact is, that in Manasi Pradhan lies a profound answer to understanding that the wheels of social revolution in India are in motion even in far-off geographies such as Odisha. Truth be told, if there's a figure of great inspiration whose life is a testimony to countering many a mountain like challenges then it's Manasi Pradhan.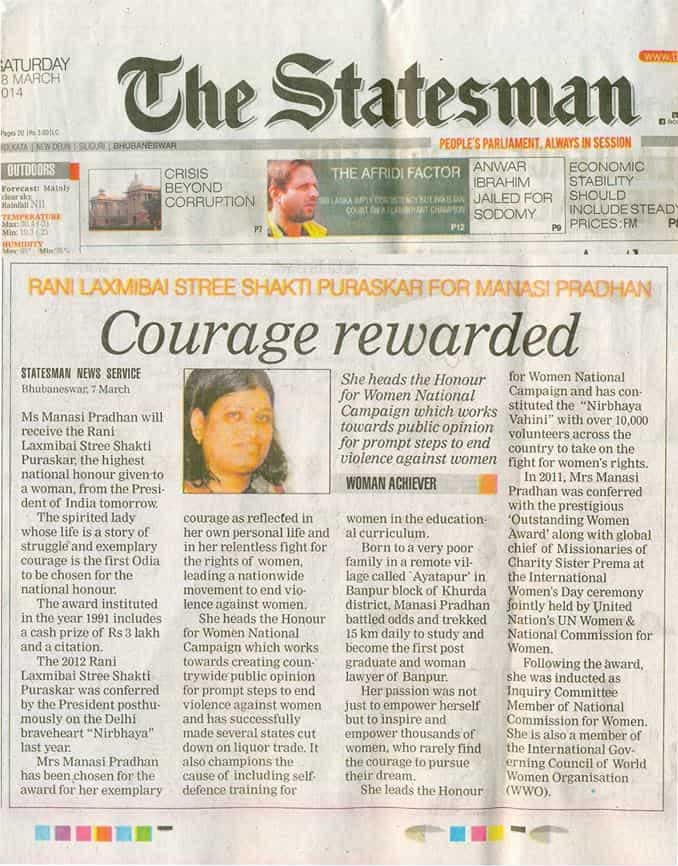 To have been born and brought up in a remote village- Ayatpur- one, straddled by mountainous terrains and swamps wherein she had to walk 15 kilometers on a daily count to go to a nearby school, to becoming the school's first women matriculate, going as far as funding her entire education as her family lay besieged in dire poverty to finally establishing the now-famous Jasodhara Magazine, part of a successful media enterprise (Jasodhara Global Media), Manasi Pradhan is a leading example of women moving mountains and making inroads where one thought there would be no walk-way, in the proverbial sense.
If you look around you and begin to dig a little deeper than what you may have until today, you may find tons of social workers who devote their lives to the cause of upholding the others' dignity. But to find a woman- erudite, passionate, selfless- who has pretty much done it all; emerged from poverty-stricken beginnings, been a student leader in college days, to ultimately finding an international footprint to her cause of advocacy of women's rights- be it through poetry or writings- it's rare to find someone like Manasi Pradhan. Some complain where there is loss of light. Others, find luminosity within, by finding their inner call. Manasi Pradhan is the latter.
This internationally-acclaimed poet and author has had dozens of her revered writings- Swagatika, Akashdeep- carrying the message of women empowerment translated to regional languages for them to be consumed in geographies outside native Odisha. But empowerment, often a self-serving tool found in Manasi's lair- a gift for others. Pradhan would make it her life's endeavour to encourage women to find their own calling; females straddled by socio-economic and cultural barriers that restrict the growth of their character. In this regard, by founding arguably Odisha's most revered social organisations Odisha Yuva Sanskrutik Sansad- Manasi Pradhan blazed a trail for many to follow. Under the aegis of Pradhan-led social organisation, Odisha would begin to see hundreds and thousands of women finding their feet in the sands of education, a mission that would rope in many a youngster to sow the seed for cultivating intellectual mentation for the greater interest of the state's women.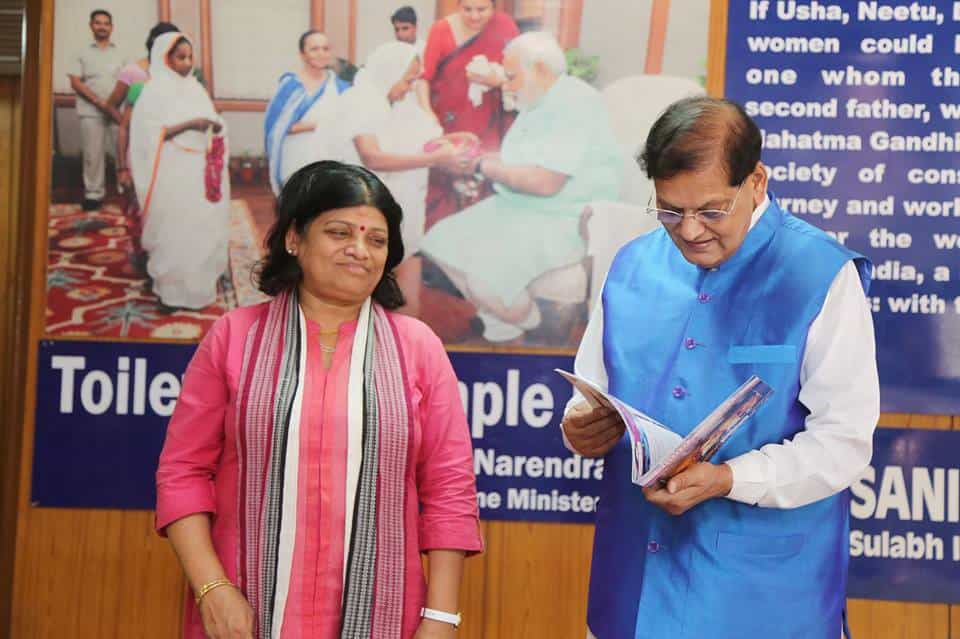 But have you ever thought about what mars women's lives more than just abject poverty? There's an outright negligence about legal awareness that adds to the woes of those living in deep interiors. A lack of education, of course, doubles the hemorrhage. So to educate women in this direction, Manasi Pradhan's organization has reached different nook and corners of Odisha, going to districts such as Puri, Cuttack and Khurda. In making women aware that their standing in the world rests solely on their state of awareness, education, of course, being a prime custodian for change, Manasi Pradhan has sparked a revolution whose sparks are radiating in Odisha and making news everywhere in India and even abroad.
But to say that that is all that multi-talented and relentlessly driven Manasi Pradhan is doing would be akin to serving her efforts a great injustice. Recently, the Odisha Yuva Sanskrurtik Sansad constituted the "Nirbhaya Vahini" mission, with 10,000 volunteers working across the country to alleviate a bigoted evil confronting women in 21st century India: violence. Violence against women has severely subjugated the social standing of inarguably the more capable gender on this mother earth. But it is heartening to note that in women of such pristine character as Manasi Pradhan- a recipient of the Rani Lakshmibai Stree Shakti Puruskar- change is happening for real; outside the realm of lofty literature that promises to awaken mankind's consciousness and in the very ebb of development that longs for emancipation of women.