In an attempt to create awareness about animal conservation and environmental change PM Narendra Modi is all set to feature in Discovery's Man Vs Wild show along with survivalist and adventurer Edward Grylls aka Bear Grylls. Needless to say that this attempt of Prime Minister has created a lot of buzz and people can't wait to see Modi in action.
Narendra Modi has released a statement about the show where he has mentioned that the show is a great opportunity to exhibit the rich environmental heritage of India. He also said that with this show he wants to stress on the importance of environmental conservation and living in harmony with nature. Modi has said that he has lived among nature, in the mountains and the forests for years. When asked about to feature in a special programme focussing on life beyond politics and that too amidst nature, he couldn't refuse.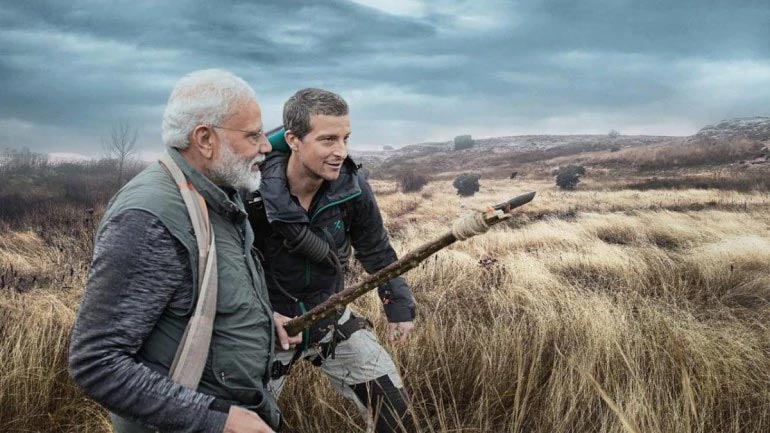 The episode has been shot in Uttarakhand's Jim Corbett National Park and focuses on the importance of protecting wildlife. Modi shared that shooting with Bear Grylls was a great experience and he loved spending time in the jungle. He also appreciated Bear and said that he is blessed with indefatigable energy and quest to experience nature at its purest.
On the other hand, Bear Grylls is equally excited as he posted a video on his twitter account as wrote that he was truly honored to spend time with Prime Minister Narendra Modi.
Man Vs Wild is a popular wildlife show that features Edward Grylls aka Bear Grylls' survival techniques in extreme conditions. His love for love for flora and fauna will leave you jaw dropped. The special episode featuring Modi airs on 12th August 2019 on Discovery at 9pm.