To the outsiders or westerners, Assam is a state that happens to be on the northeastern front of India. But to the locals and those from within India, Assam is a cultural heritage of the world's second-most populated country.
The state is endowed with several UNESCO World Heritage sites and also happens to be a rich producer of tea, a national obsession of India.
There are also a lot many cultural hotspots in a state revered for its natural beauty. For instance the famous tea gardens and for being home to the famous Indian rhinoceros.
But all of that is on the positive side. Isn't it? Could it be that there are certain problems staring one of India's least-populated but most beautiful states and if yes, then what is the country doing about the crisis?
Well, the report from ground zero isn't all that positive truth be told. At this point in time, as many as hundreds of thousands in Assam stand the risk of being deported and facing an indefinite, unpredictable future that would see them being homeless.
From the vantage point, the news is that the security has been tightened all across the north-eastern state. Following the release of the federal government's controversial citizen's list- as many as 4 million are seeing a rather complicated future at this point.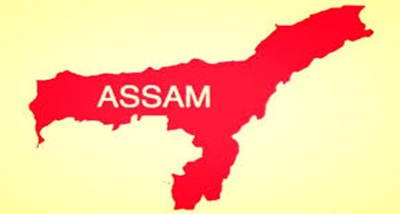 Deportation is generally a term that is used in a negative connotation and one possibly cannot breathe easy when it comes to hanging over one's head like it is now for the locals of Asam. And in case you were wondering what the real problem is that has led to such a difficult calamity, hitherto rarely seen in the history of the Indian state, then, well, here's what has happened.
Crisis immediately took control as soon as the Registrar General of India published a final draft of a key list pertaining to the residents or denizens of Assam. In that same list, about 4 million people's name was missing. Now, obviously, a sense of furore was about to hit the turf when 4 million learnt that their names weren't on this said list.
For those of us who may not be aware, those who reside in Assam are generally referred to as Assamese. But that's the state lingo. Those who form the ethnic sub-culture of Assam include the Hindus and Muslims, with there being very few Christians.
Now, those who stand the risk of facing the heat, i.e., immediate deportation are those who form the ethnic minorities. It is feared that they may no longer be able to stay in India with the freedom that they have enjoyed since always.
A report that was published on the Assam-crisis on Bloomberg stated the following: The activists say the process may lead to deportation of ethnic minorities — mostly Bengali-speaking Muslims — to Bangladesh. Most are from families who fled what's now Bangladesh during its violent partition from Pakistan in 1971. They settled in Assam, which borders the Himalayan kingdom of Bhutan to the north and Bangladesh to the south and is home to several rebel groups.
India's home minister, Shri Rajnath Singh has said that the issue in Assam is a sensitive concern and that care must be given in order to ensure that the issue is not politicized. So one wonders- just what is the imminent future of the people of Assam? Will they end up in neighbouring countries like Myanmar or Bangladesh? Who can possibly stop the tyranny that has come to haunt the harmless state and those of its people?
Of late, Assam has been at the forefront of several geographical and nature-driven disturbances, for instance- the issue of endless flooding and the massive toll it has unleashed on civilian lives. May God have mercy on Assam and one hopes for normalcy to return to a poignant part of the country.