"Lonar Crater Lake" is located in Buldhana district, Maharashtra and has people bewildering over its existence for more than 50,000 years. The story says that a meteor hit in Buldhana district over 52,000 years ago and that's how Lonar Lake was formed but there are many lakes in India so, what makes it so special?  
Lonar is said to be created by a 2 million tonne meteor which hurtled towards earth with a speed of  90,000 km/hr and created a 150 m deep and 1.8 km wide hole. It is known as Earth's only and largest hyper-velocity impact crater in basaltic rock. Where almost 30,000 to 1,50,000 meteors plummet towards earth every year, this one meteor not only successfully made a lake on earth but also left a mystery behind it.
What Is The Mystery Of Lonar Lake?
Not many people know about this lake as it has always been talked less and kept in secret. There are questions that even the world-known NASA scientists and Geological Survey of India officials can't answer. Many researches have been conducted to know the truth behind its mystery but no one could reach solve it till now.
The first thing that makes this lake mysterious is that it is both alkaline and saline & micro-organisms lake. Our science says that it is nearly impossible that a lake is alkaline and saline at the same time, so that makes Lonar one of its kind.
The micro-organisms present in the lake are rarely found anywhere else on earth, supported in this environment, which makes it more mysterious.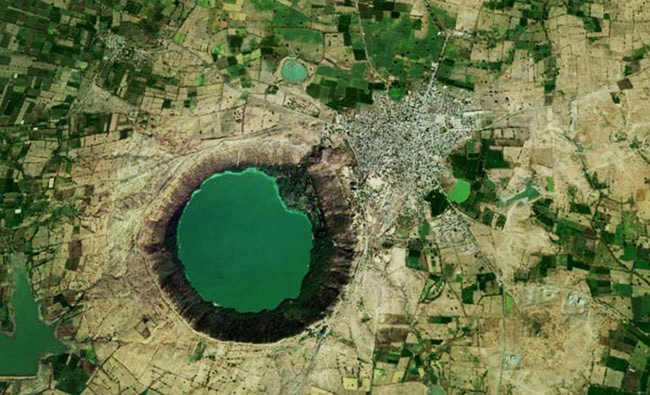 Another mystery that makes this lake interesting is that as soon as you reach there, your compass stops working. Many theories have been proposed but no one could justify the reason and no one knows what lies at the bottom of this mysterious lake.
Why Is It Lesser Known?
Tourists, travelers and even the people of Maharashtra have less knowledge about this place. They visit places that surround this lake such as UNESCO World Heritage Sites Ajanta and Ellora caves but don't visit this place as they have no knowledge about Lonar lake. This amazing place is just a 4-hour drive from Aurangabad and from there you need to start trekking to reach to this astronomical marvel.
The trek to Lonar is not an easy one as the path to the lake is slippery that can give you scraped knees and bruises but as soon as you reach there you will witness a wonder that is a gem for travel and wildlife enthusiasts.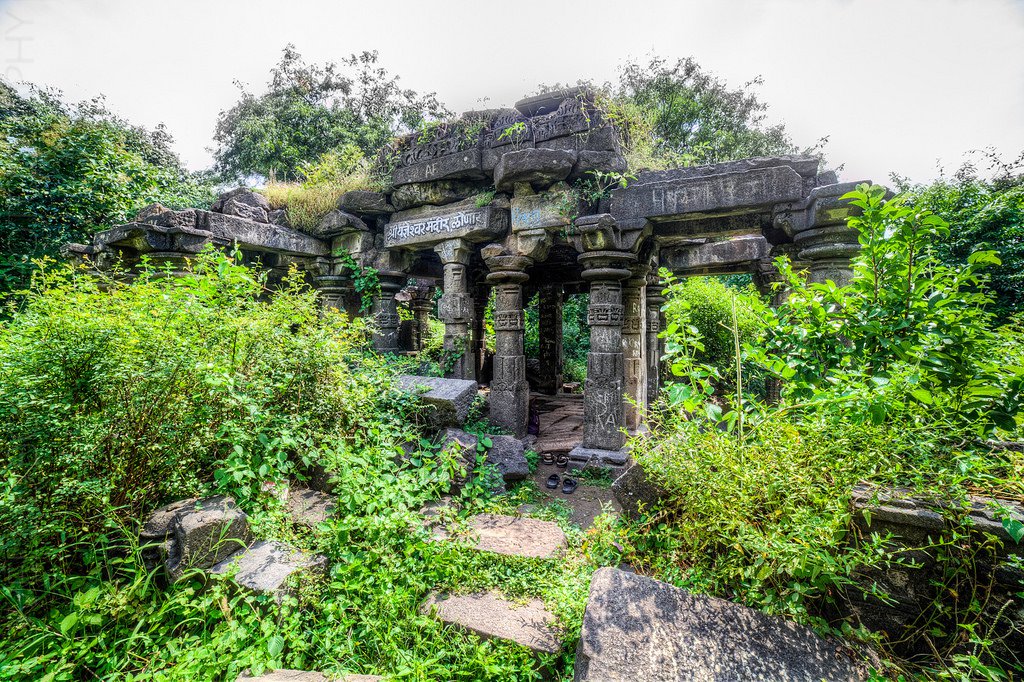 The place has curious minerals, temple ruins that are now a home to bats, insects and creepy crawlies. The view becomes stunning as the area is a flooded with migratory and local birds such as red-wattled lapwings, blue jays to tailor birds, parakeet, and peafowl. The details about Lonar may sound a little scary but it is a perfect example of nature's power and it's an experience that no one should miss.
Have any of you been there? Share your experience with us in the comment box below. 
Follow us on Facebook, Twitter and Instagram for more updates. Don't forget to like and share. Do tell us your views in the comment box below.