Range Officer Karan Singh Bamel awarded on the Republic Day celebrations in Chandigarh for meritorious services to the Forest Department of UT Chandigarh.
Mr. SINGH joined the UT forest department in January 1980 and his exceptional services towards reclamation and conservation of forest land were cited as the basis for this award. The recent case of Sukhna water purification was just the cherry on top.
Last monsoon saw the rapid onset of weed and unwanted flora growing in the Sukhna lake which is the last refuge for the mentally and physically drained masses of the tri-city area. This created unrest in the UT and state administration departments of both Haryana And Punjab. After all, it was a matter of state pride when a prominent tourist attraction and pride of the 'city beautiful' were at stake.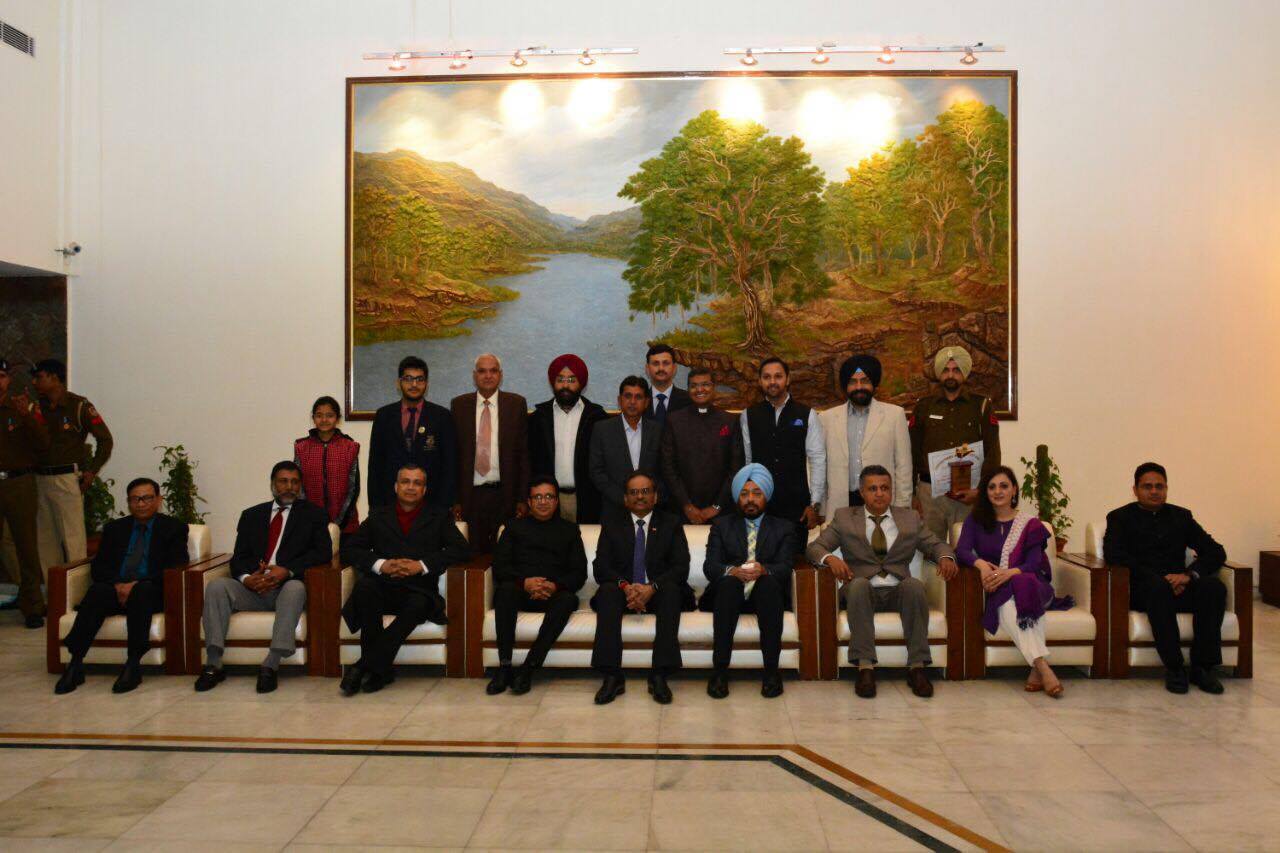 Upon sequential investigation, it was ascertained that the reason behind endangered flora and fauna at Sukhna was the sewage flowing from Kansal village into the lakes reserve forest area and also into the lake itself.
The Sukhna lake reserve forest is a spread of almost 154 hectares of forested land which ends towards the Regulator End of the Sukhna lake.
A report prepared by the UT forest and wildlife department under the guidance of Range Officer Mr. Karan Singh Bamel, revealed that part of the reserve forest was dying and there was debris build up on the lake bed because of the waste influx from Kansal village. The sewage from Kansal causes parts of the forest adjoining Rock garden and Smriti Upvan to remain water logged throughout the year.
Mr. Karan Singh took up the matter with the Punjab Government but to no avail. The matter also went pending at the National Green Tribunal in New Delhi.
It was time for the veteran RO to look for an alternative solution to save the flora and fauna from the adverse effects of untreated waste water. Under his able guidance the forest department started bio treatment of the sewage by way of oxidation. The sewage from Kansai is first collected in a large water body where it is subjected to bio mechanism by passing it through long channels lined with plants like Saccharum munja and rice straw and iron ore which causes natural oxidation of the waste water.
The Chief Conservator of Forest Mr. Santosh Kumar also extended his full support to Range Officer Mr. Singh's idea and slowly and gradually the lakes life-giving capacity was revived.
The state administration was not oblivious to these base level efforts by a dedicated forest department's team and Mr. Singh was awarded for his meritorious services to the department and the states on the 68th Republic Day celebrations at the Pared Ground in sector 17, Chandigarh in the presence of prominent dignitaries.
This truly is a story of determination and thinking on the feet without waiting for a situation to get out of hand.
Three cheers for the UT Forest Department!

27 Jan 2017
Team Rapid