Times are tough in the country, especially for our farmers who give their blood and sweat to growing vegetables and crops for us to sustain. In such times, whenever we read or hear about anything related to the farmers, we automatically presume it to be a sad story, however, this time it's a positive break we're offering you. Jagdish Parikh is a 72-year-old farmer in Ajitgarh village of Rajasthan's Sikar district and earlier this year he got a call which was out of the ordinary.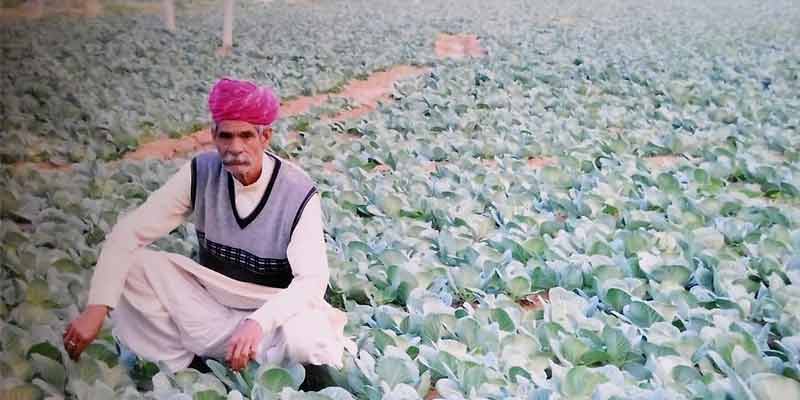 He got a call from Rashtrapati Bhavan informing him that he had won the Padma Shri award which is the fourth-highest civilian award in the country. With a humble "Thank You" Parikh dropped the call and went back to his work on the land.
Upon asking why such a subtle reaction, Parikh answered to The Better India, "I had no clue about the Padma Shri and its value. It was only when I flew to Delhi to receive the award did I realize its significance."
Now that Jagdish Parikh knows about the other three civilian awards, he wishes to add them to his collection.
Growing vegetables that are known for their ostentatious sizes and highly nutritious factors, Parikh gained a huge name for himself in the agriculture industry. He is an organic farmer who has seen six Presidents, right from Shankar Dayal Sharma to Ram Nath Kovind and presented his unique vegetables to Presidents including APJ Abdul Kalam, Pratibha Patil and Pranab Mukherjee.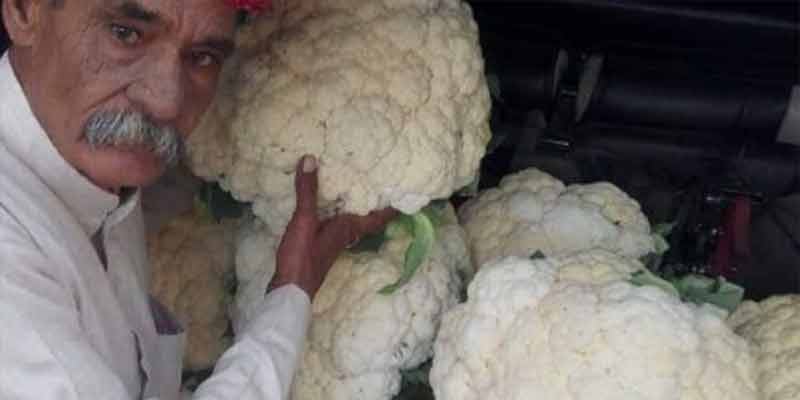 Jagdish Parikh's vegetables are out-of-the-ordinary in every sense of the way. For example, the average weight of his pumpkins is 86 kgs and 15 kgs of cauliflower. In addition to that, the biggest ridge gourd on his farm is 7 feet tall and the regular ones are some 1.5 feet tall.
The cauliflowers at his farm have captured national attention due to their quality and size. In fact, this cauliflower variety made him the recipient of first-ever National Grassroot Innovation Awards that is bestowed by The National Innovation Foundation.
He even got his cauliflowers patented in 2001 and named them the 'Ajitgarh variety'.
Parikh said that he always wanted to put his town on a global map and with his vegetables he's only doing that.
When asked what makes his vegetables so special and nutritious, he stated that he uses no secret ingredient but rather gives them all of his attention and care.
Jagdish Parikh's Farming Methods
The two things that Parikh owes all of his success to are the seeds that he uses and time management. As per him, time management is the key to success and when everything is done on a timely basis, only then can one witness success and best results.
He also recommends to the farmers to use seeds from their own plants for a better output, rather than buying them from some market. He admitted to only use seeds from someone else long time back for the first and last time and ever since then, he has been using seeds from his own plants which give such staggering results.
Parikh maintains a gap of 2 foot between each plant and 1.5 foot between two furrows that allows the rainwater to seep inside the ground properly. This is the very reason why he has been able to maintain such lush outputs and does not face any water problems even while being in a dry region like Ajitgarh.
Apart from this, Jagdish Parikh also uses his own fertilisers to save his crops from any kind of damage or disease. He makes the manure with animal excreta, neem leaves and cucumber peels, along with other kinds of leaves. All of this is not only cost-efficient but also 100% natural and organic.
Despite all the glamour and awards that come Parikh's way, he is still struggling to sell his vegetables to the masses which affects his business a lot. Since he is not using any kind of chemicals, his vegetables do not look as shiny or fresh, as the other chemically-laden ones in the market. Another major reason behind the hit is the very size that is making him shine.
Due to the size and weight of each vegetable, even a single piece is enough, without going to waste. In order to cut through the problem of food wastage, Parikh is reducing his selling price significantly. If the price of cabbage in the market is Rs 40 per kg, then he is selling the same for Rs 15, in order to attract more customers and face less wastage.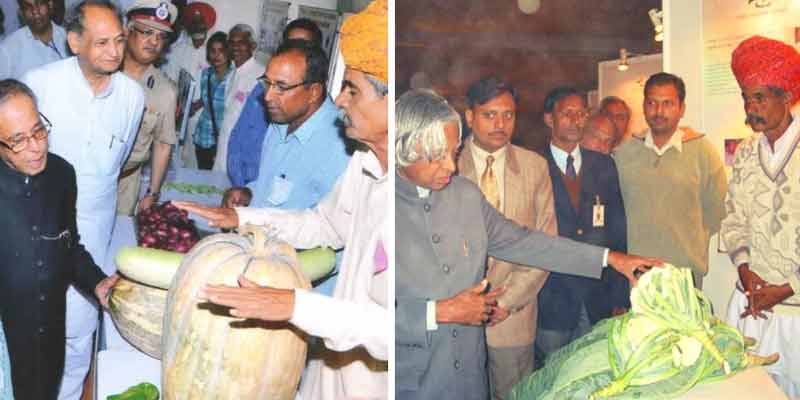 In order to expand his varieties, Parikh invites farmers from all over the state and teaches them his farming techniques and even offers them seed samples from his very own farm. Various farmers have admitted that the quality of their produces has significantly improved in terms of size and nutrition after using Farmer Jagdish Parikh's seed samples.
Suggested Read: Know About The Cleanest Railway Stations In India
In the end, Jagdish Parikh mentioned that farming is no rocket science and all anyone needs to produce good stuff is to just work a little hard, have patience and give attention and care to their farms.